'God Bless Baseball' brings the sport that unites us to the stage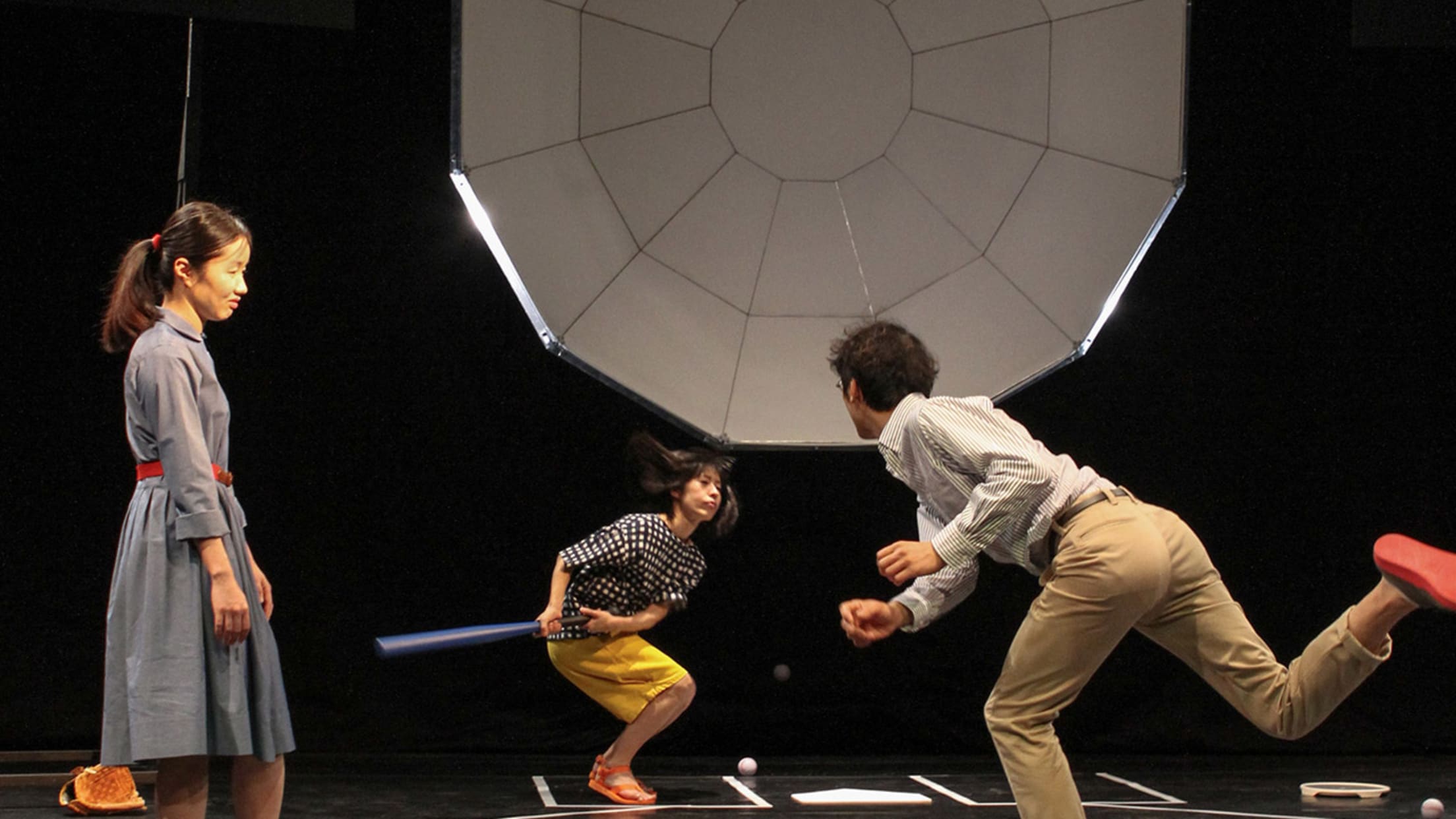 "God Bless Baseball" isn't really about baseball. But that's OK, because according to playwright Toshiki Okada, baseball isn't even really about baseball. Or maybe it's that everything is about baseball. At least, that's what a character in Okada's dreamlike play says:
Yeah, all right, is there anything that is unrelated to our lives? There isn't. Which means that there is nothing that's unrelated to baseball. Therefore, by definition, this of course has everything to do with baseball.
Oh, that character may or may not be Ichiro: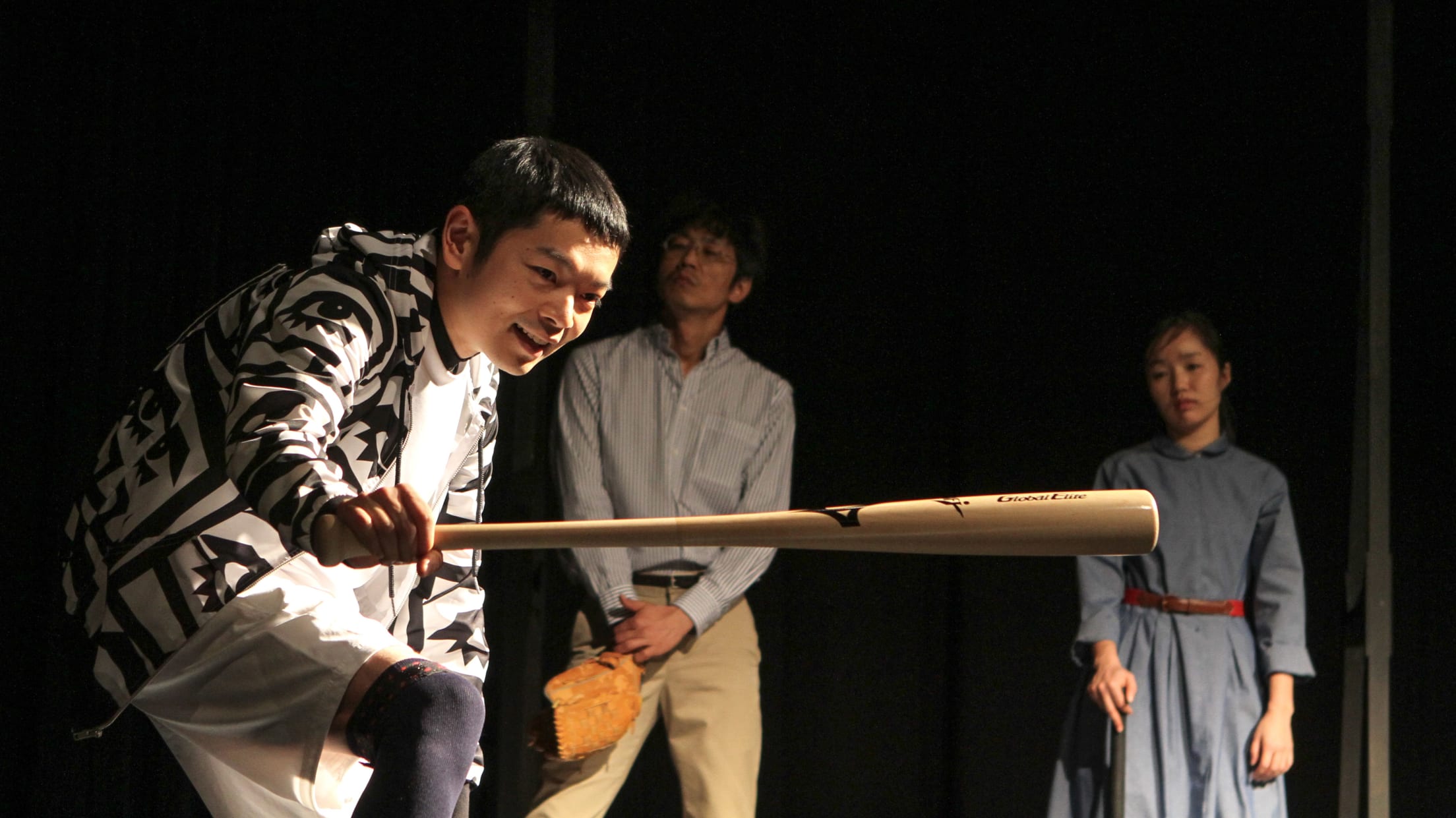 If you haven't guessed by now, Okada's play is not particularly straightforward. Possible Ichiro arrives to teach baseball to three people who don't know anything about the sport. Because this is not the movie "Summer Catch," there's another layer here -- baseball serves as the metaphor for Japan and South Korea's relationship with the U.S.
To answer your first question, no, there are no bat flips. But abstract movement rules the play, turning the things we see on the diamond into balletic expressions. The actor who plays Ichiro has never played baseball, but he mimics his swing perfectly.
"He doesn't know baseball, but he's a dancer," said Okada. "So he's very good at tracing those movements from watching videos. It was very interesting for me to see how well he's developing his way of imitating Ichiro. I think he's great … but he probably can't hit a ball."
You'll also see a set meant to remind you of a stadium, with a diamond taped on the floor, complete with bases and home plate. Since the play is in Japanese and Korean, there are screens for English supertitles that look like stadium lights. Before the show, you can even buy Japanese ballpark snacks.
All of this happens despite the fact that Okada and his cast aren't really fans. But they went to games in Seoul and Yokohama for research.
"There are some beautiful moments in baseball when I see it in stadiums," said Okada. "One is seeing a fly ball. The white ball in the air, especially at a night game -- it's a very beautiful moment."
Even though Okada hasn't played baseball since a particularly traumatic error in Little League (you'll hear about in the play), that doesn't stop him from writing about it like he's the sport's poet laureate:
Look, we call it home base, it even has the shape of a house. This is the home where I was born and raised. Baseball begins when you leave the house you were born and raised in. And why do you leave that home? Well ultimately, in order to come back home. Because you can't come back home if you never leave in the first place. Size up the ball, and hit it. Go forth to the bases with your own strength. It doesn't matter if it's with a bunch of weak infield hits, you've got to seize your chance to leave home. Run to first base at full speed with all your strength. Run desperately. If you can get to that base, your journey will begin.
Come stand under baseball's umbrella: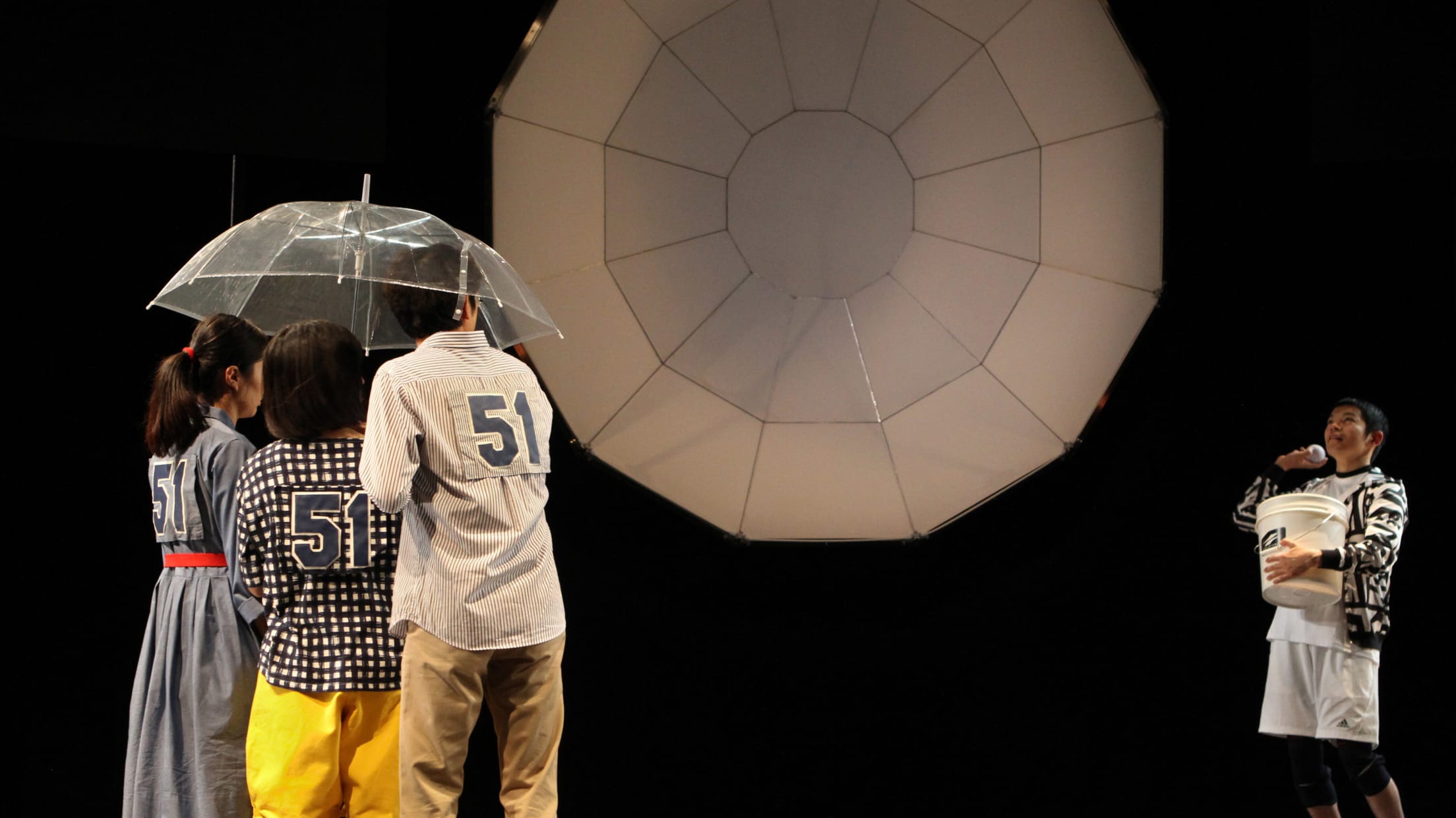 "God Bless Baseball," written and directed by Toshiki Okada, had its North American premiere at Japan Society in New York from Jan. 14-17. You can see it at FringeArts in Philadelphia from Jan. 21-23; the Museum of Contemporary Art in Chicago from Jan. 28-30;The Wexner Center for the Arts at Ohio State University from Feb. 4-7 or The Clarice Smith Performing Arts Center at the University of Maryland from Feb. 12-13.
Photos courtesy of Julie Lemberger.