Greg Bird could not stop dancing on the first episode of 'Roll Call Idol'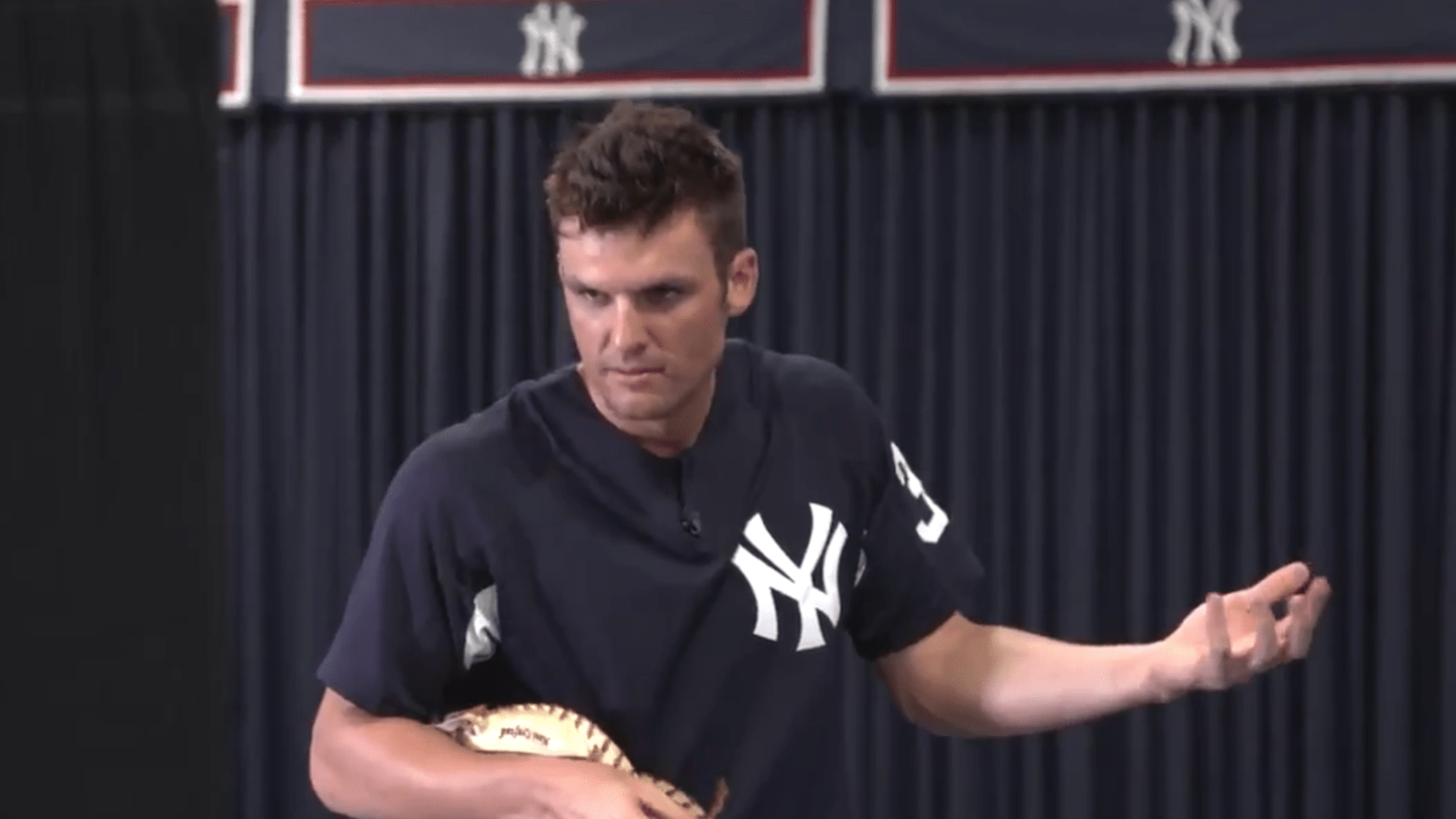 One of Yankee Stadium's most storied traditions is the Roll Call, when the Bleacher Creatures in right field chant the name of each member of New York's starting nine -- and won't stop until they've been acknowledged.
Traditionally, the honor of coming up with each player's specific chant has gone to Staten Island native and Roll Call leader "Bald Vinny" Pestano. This year, though, the Yankees thought they'd mix things up a bit and give the players themselves the chance to brainstorm ideas.
Still, the Roll Call is a sacred honor, and not just any old thing is good enough for inclusion. Some sort of vetting process would be required. Enter ... Roll Call Idol, episode one:
Drum roll please 🥁🥁🥁...

Enjoy the premiere of Roll Call Idol! pic.twitter.com/s6mMTWDNOO

— New York Yankees (@Yankees) March 23, 2018
The concept is simple: Various Yankees take the stage to perform what they think their 2018 Roll Call should be. The judges? None other than Brett Gardner, Didi Gregorius and Randy Jacks-- er, CC Sabathia:
Bird's first idea is a solid one, a bird screech that is both nominatively appropriate and would sound great coming from an entire section of New Yorkers. After that, though, his audition devolves into a truly baffling series of dance moves, from The Crane ...
to The Sprinkler:
We'll have to wait to find out who will take the stage for episode two, but we can only hope it's the Aaron Judge and Giancarlo Stanton Variety Hour.
Teams in this article:
Players in this article: