Greg Maddux, Tom Glavine and John Smoltz threw out the final first pitches at Turner Field
Remember the Braves in the 1990s? Remember these guys?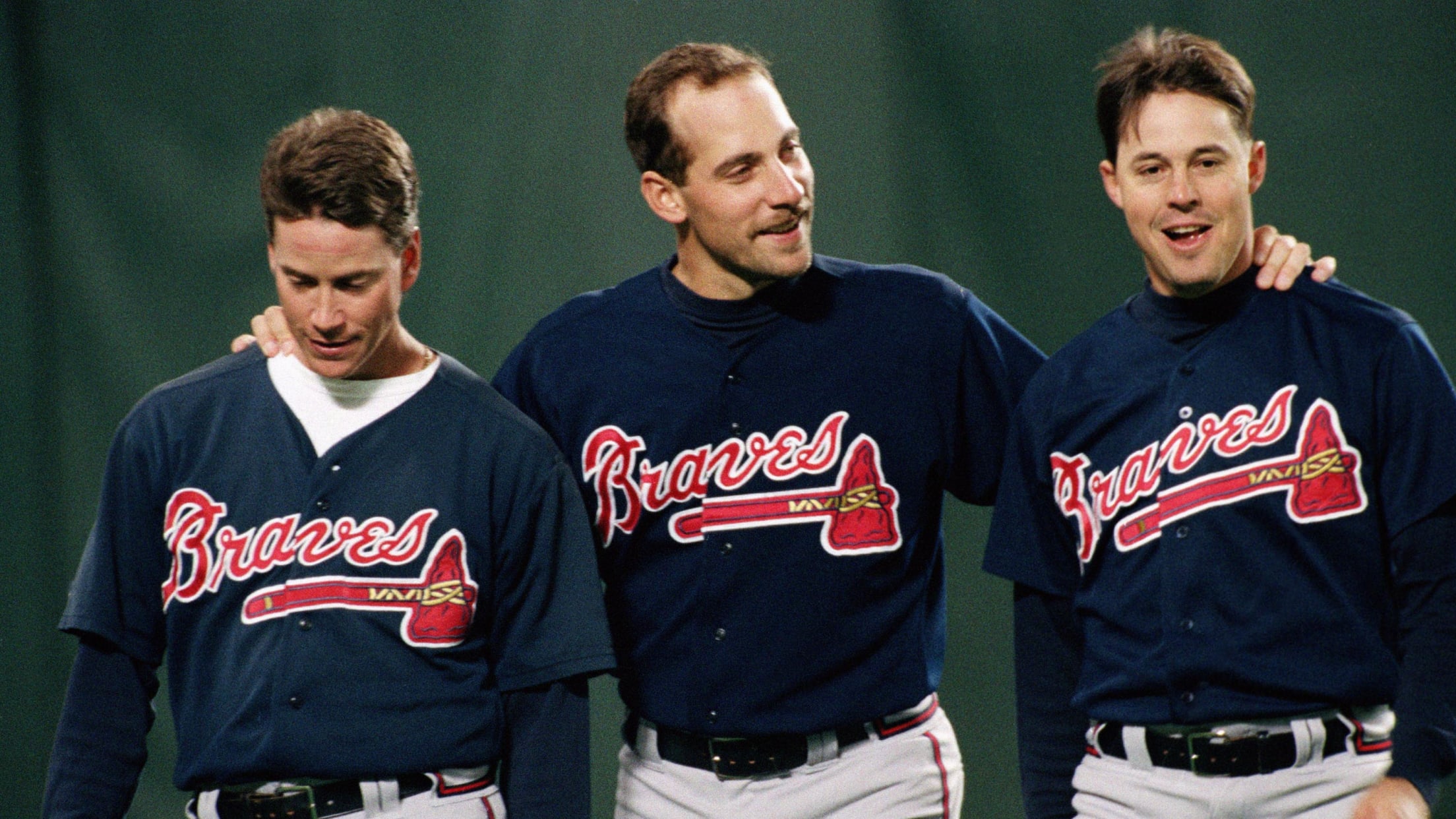 Yes, Tom Glavine, John Smoltz and Greg Maddux. The Big Three. Two-thirds of "Chicks dig the long ball." The three Hall of Famers helped the Braves win 11 division titles, five NL pennants and a World Series. They combined for 833 wins, seven Cy Young Awards and 26 All-Star Games.
So, when the Braves needed somebody to send off Turner Field in the stadium's final game against the Tigers on Sunday-- a game they eventually won, 1-0 -- there was no question who would do the honors.
Eddie Perez and Javy Lopez were part of the three-man catching contingent. They also joined other Braves greats like Chipper Jones and Rafael Furcal in removing the final day from the outfield wall:
Unfortunately, they didn't suit up and play in the game -- but that's what our dreams are for.