Guerrero, Quantrill, Bichette … Sons of MLB legends were everywhere in the Futures Game
The SiriusXM All-Star Futures Game took place Sunday night in Miami as part of All-Star Weekend, and it was a time for the youth to shine -- and several of those featured in the game had some very familiar last names.
The game, in which Team USA beat the World team, 7-6, was also a chance to see some can't-miss prospects who just so happen to be the sons of former bona fide MLB stars ... like Bo Bichette, son of longtime Rockies slugger Dante Bichette. Ranked No. 5 in the Blue Jays' system by MLB Pipeline, young Bo is a dead-ringer for his dad, currently a coach for the Rockies: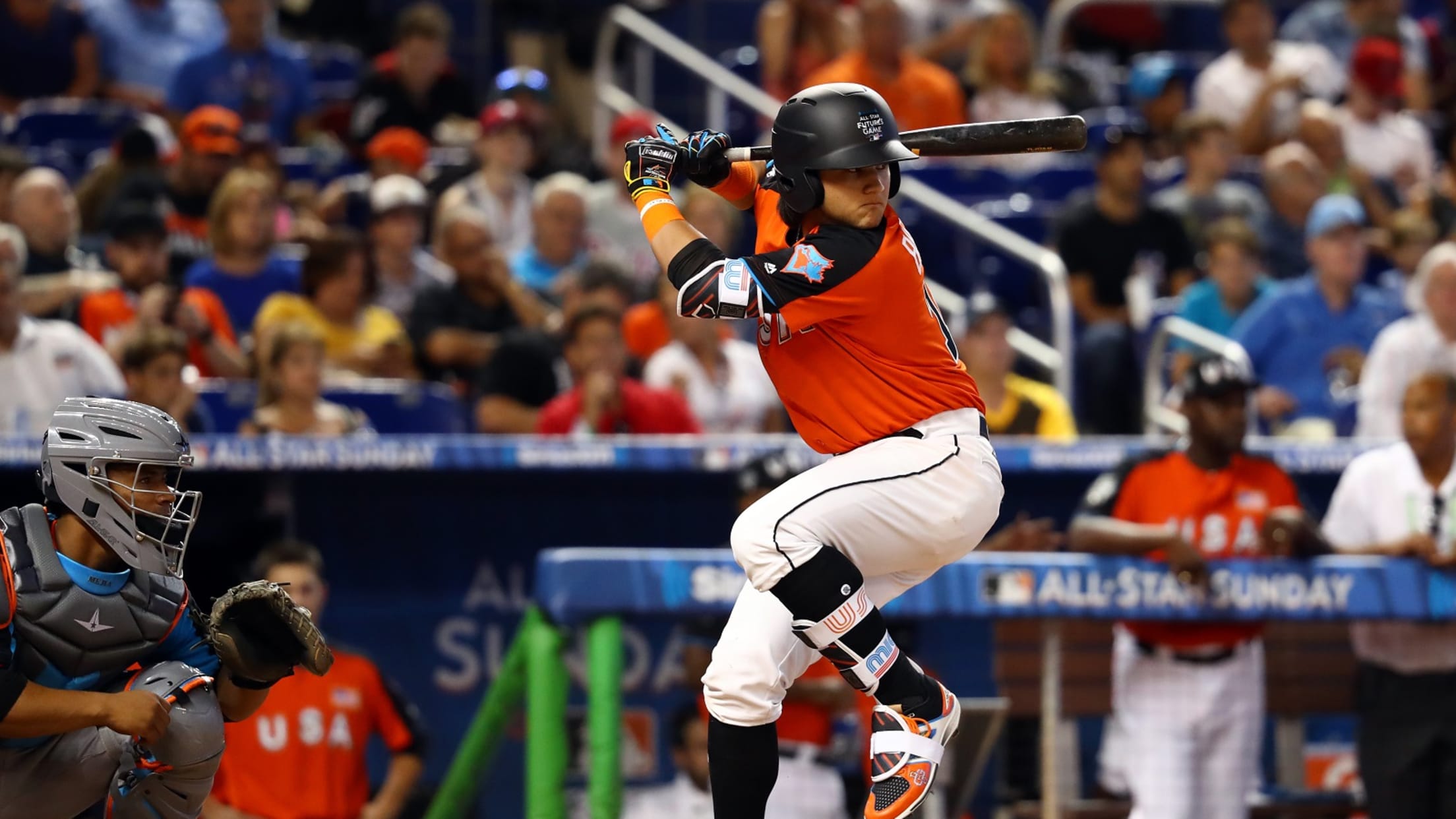 Vladimir Guerrero Jr. doesn't need much of an introduction. You know his father pretty well, and Junior -- the Jays' top prospect -- is no stranger to All-Star Weekend, as his dad proved with an amazing throwback photo on Sunday morning.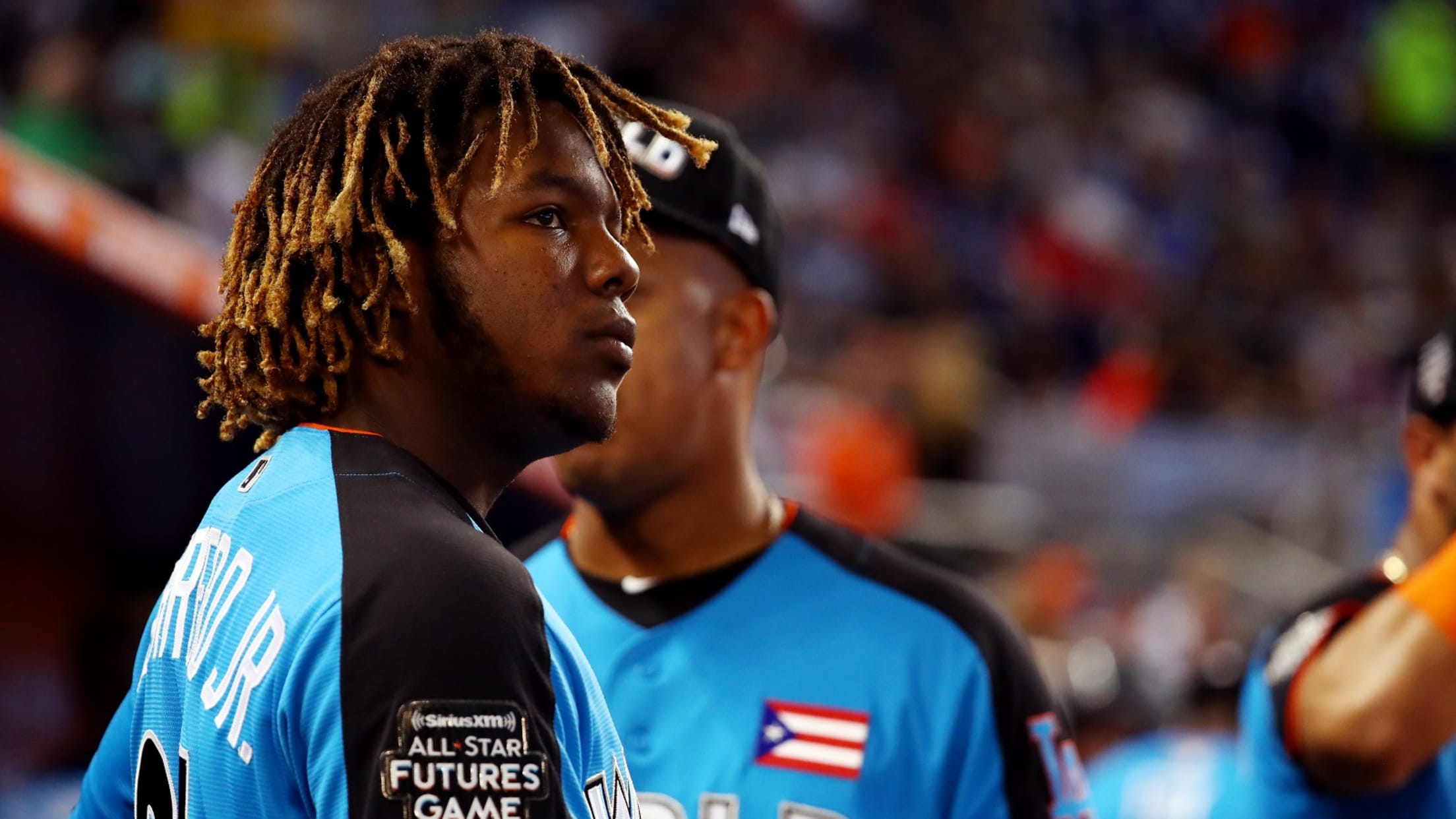 Well, just like his dad, Vlad Jr. can do great things with the bat. Here he is turning around a 99-mph Tanner Scott pitch for a single to left-center:
Shortstop Nick Gordon, son of Tom Gordon and younger brother of the Marlins' Dee Gordon, is the Twins' No. 1 prospect -- and he also showed his stuff on Sunday, going 1-for-3 at the plate and fielding his position with ease: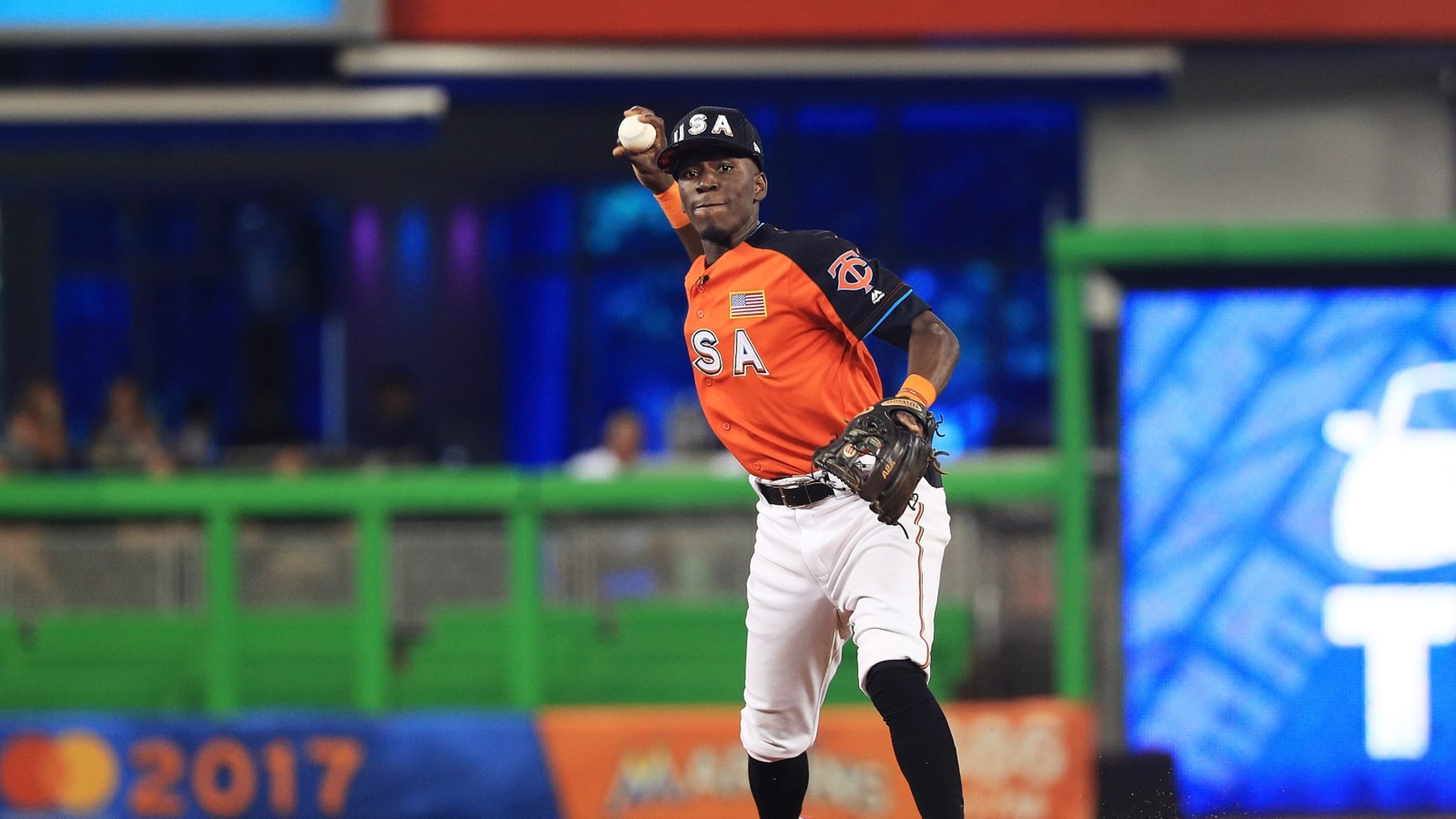 And spoke about the experience, which was clearly pretty special for him:
For 14 seasons between 1992 and 2005, Paul Quantrill was a dependable right-handed reliever for the Blue Jays, Phillies and Red Sox, among others. A decade later, another Quantrill is in the league -- Padres No. 2 prospect Cal Quantrill, who pitched for the World team on Sunday after starter Yadier Alvarez: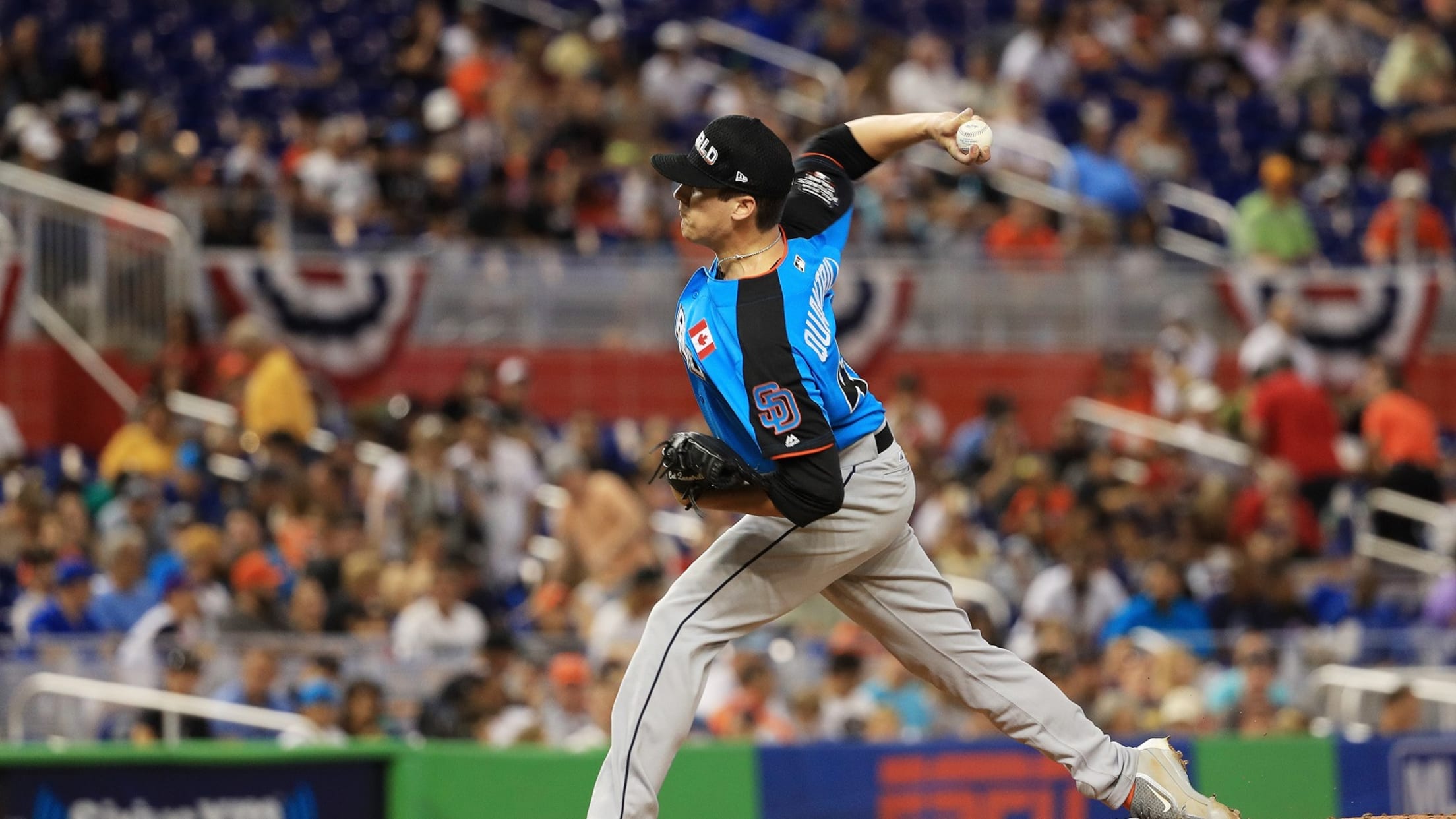 Before taking the hill in the Futures Game, Quantrill caught up with Jake Mintz and Jordan Shusterman of the Cespedes Family BBQ for an amusing chat about his dad, his burgeoning career and how he started throwing harder than his father when he was 16:
Everywhere you look, the progeny of longtime MLB stars wait at the ready, eager to make their mark and follow in their fathers' footsteps, and the SiriusXM All-Star Futures Game was just the beginning for these talented young players.