Happy birthday to Jeff Francoeur, lover of bacon and owner of baseball's most infectious smile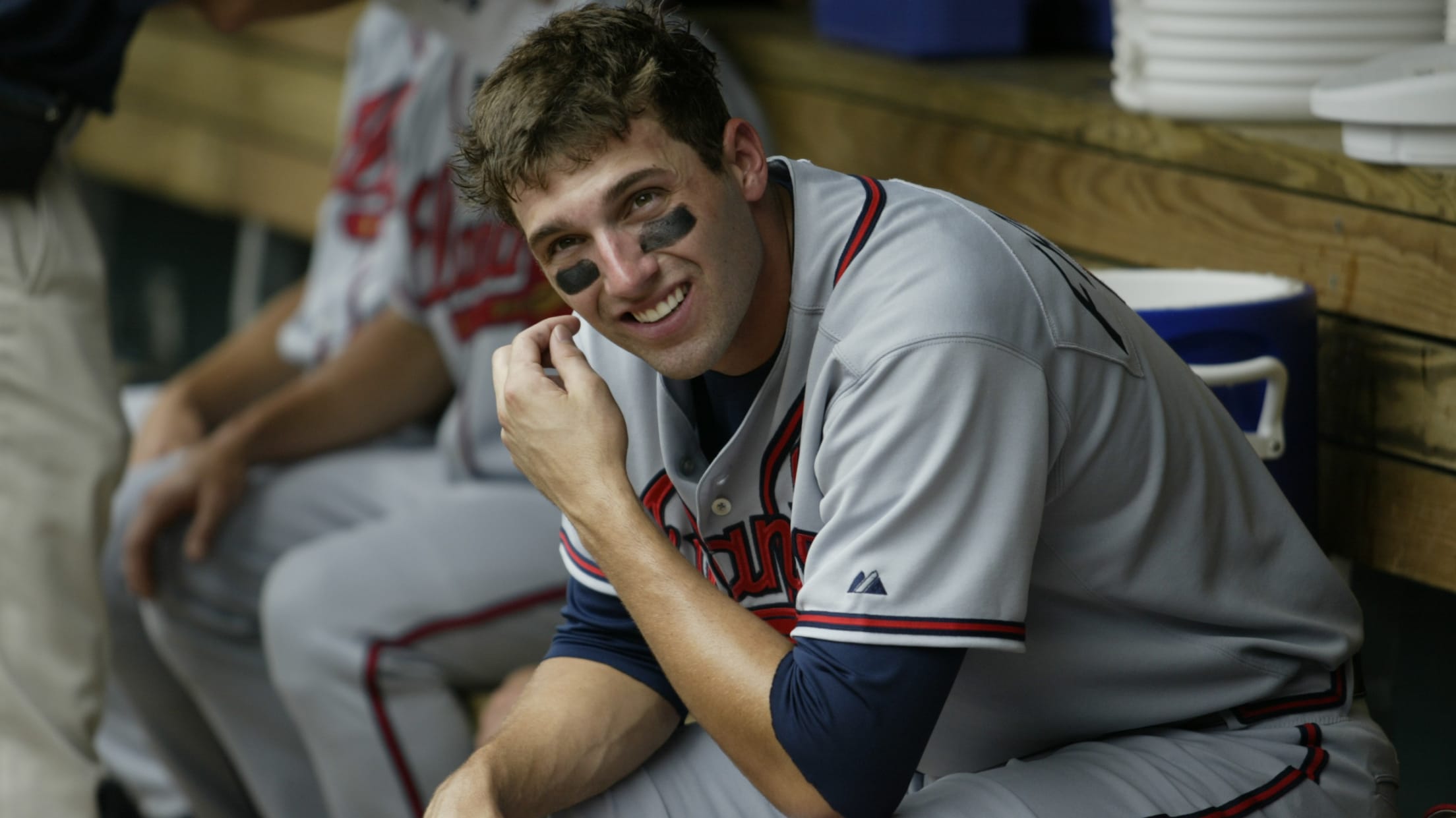 Anyone who truly appreciates a great smile recognizes Jan. 8 as a sort of minor holiday, for it marks the birth of one of the most captivating smiles to ever grace a baseball diamond. Of course, we're talking about Jeff Francoeur:
Francoeur made his Major League debut for the Braves on July 7, 2005, and after hitting .351 with a 1.032 OPS and 10 home runs over the first 40 games of his career, the Aug. 29 cover of Sports Illustrated hailed him as "The Natural," asking "can anyone be this good?"
While he never quite recovered that Roy Hobbs luster of his debut months, Frenchy had a fun and special career worth celebrating on his 34th birthday.
The Pranks
While playing with the El Paso Chihuahuas in 2014, Francoeur's teammates took advantage of his good-natured ways to execute some elaborate pranks on the veteran.
For example, they locked him in a bathroom. Fortunately, Francoeur was resourceful and found his way out ... through the ceiling:
You only come up with such thorough pranks for a truly beloved teammate.
The Bacon
But it's not even just teammates who love Francoeur: He even won over the undying support of opposing fans thanks to his love of bacon.
The odds seem good that Francoeur will celebrate his birthday with a helping or two of bacon, even though it doesn't fall on a Tuesday.
The Arm
Although it was Francoeur's bat that made him a phenom in the Minor Leagues and early big league career, it was his arm that made him such a unique Major Leaguer. Sure, he used it to stop some pesky baserunners in their tracks:
But, during that same 2014 stint in El Paso, Francoeur also spent some time honing has arm on the mound. In 7 1/3 innings across eight appearances out of the bullpen, he had five strikeouts and a 3.68 ERA.
The following year, necessity brought Francoeur to the mound in the Majors for two innings against the Orioles -- and he strutted his stuff. He struck out Nolan Reimold, the first batter he faced, on three straight called strikes:
There's simply no knocking that arm-side run.
The Gifts
Having already given A's fans the gift of Bacon Tuesdays, it was only fitting that Francoeur would receive a gift of his own at some point. On May 13, 2015, this throw finished off the save that made Jonathan Papelbon the Phillies' franchise leader in that statistic.
As reward for his services, Papelbon presented Frenchy with a gift after the game: a bottle of Johnnie Walker Blue Label scotch.
In that spirit of gift-giving, we wish Jeff "Frenchy" Francoeur a happy birthday. May his day be free of pranks and full of bacon.