Josh Harrison wore cleats autographed by Little Leaguers for the Little League Classic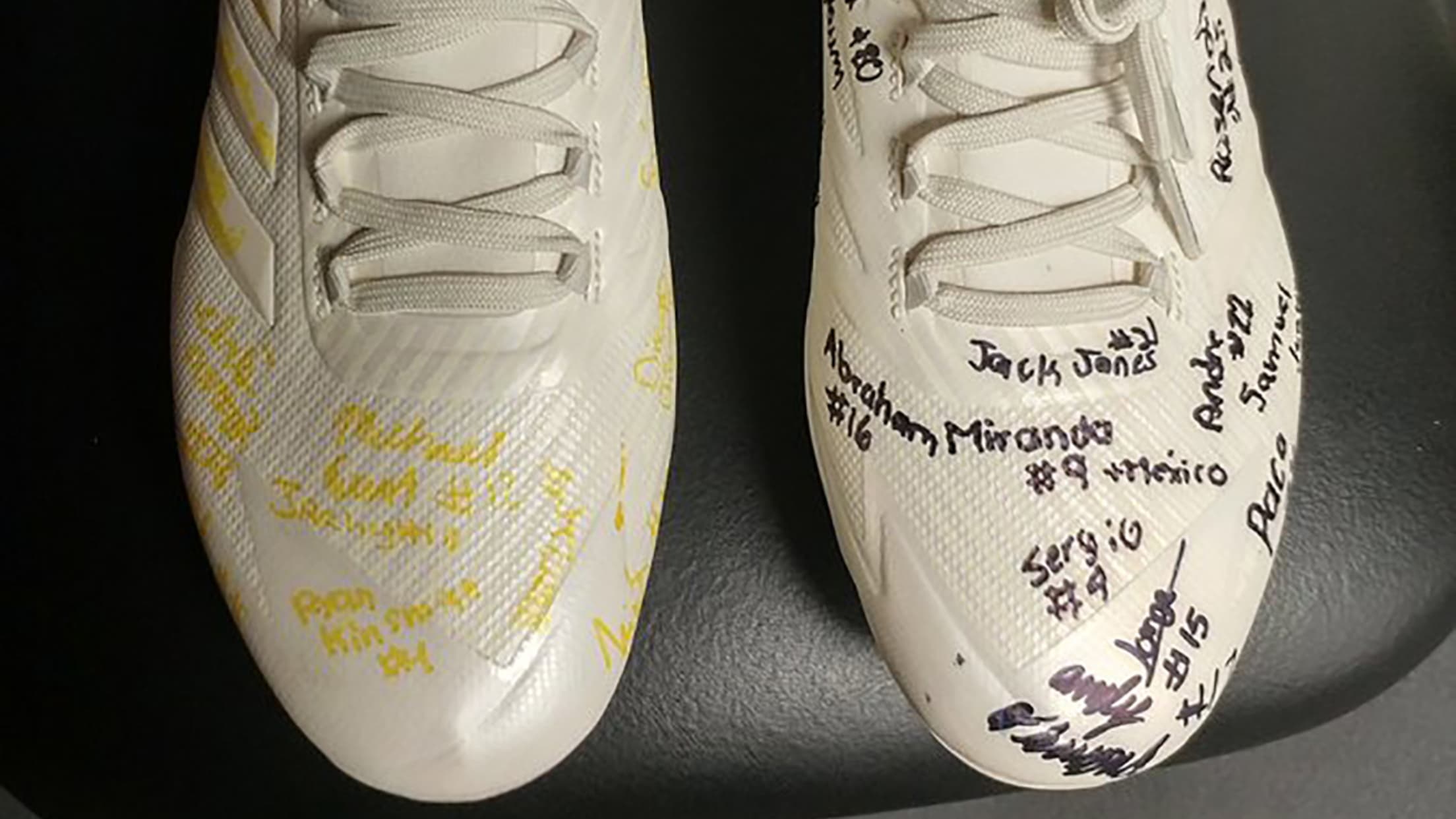 Usually it's the kids asking the Major League stars for their autograph. Things are a little different at the Little League Classic. With the Pirates and Cardinals battling on Sunday night in Williamsport, Pa., the players got to show off a little flair with their Players Weekend uniforms, brightly colored bats and, of course, special cleats.
The Pirates' Josh Harrison made an interesting choice: He had Little Leaguers autograph his shoes. Naturally, they signed them in the Pirates' colors of black and gold:
Jersey, cleats, and bats! #PlayersWeekend pic.twitter.com/sF96o8N5O4

— Josh Harrison (@jhay_da_man) August 20, 2017
Take a look at Josh Harrison's feet during tonight's gm. He'll wear these cleats, featuring LLWS player autographs pic.twitter.com/waqP7ZNCgB

— Coley Harvey (@ColeyHarvey) August 20, 2017
The shoes seemed to work. Harrison made a gorgeous diving stop (thought he didn't get the out) in the third inning and collected two hits and scored two runs in his first three times up.
Harrison wasn't the only player in some special shoes, though. Tommy Pham wore some cleats designed by kids in the St. Louis children's hospital:
Teams in this article:
Players in this article: