Hector Santiago shows off his super romantic offseason workout routine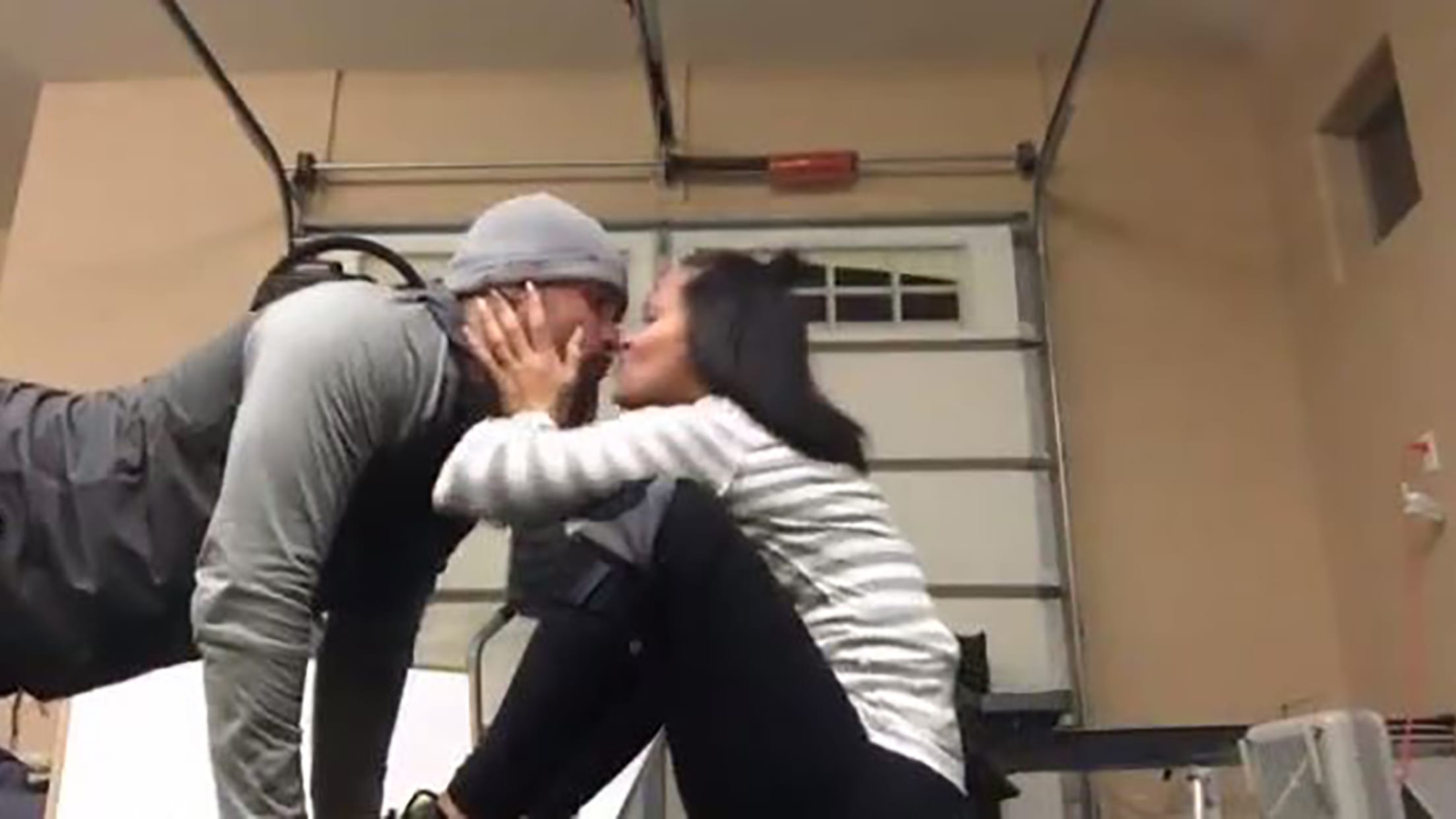 (Clair, Michael)
The hottest trend in offseason baseball isn't live tweeting TV shows, writing New Year's resolutions or even going on fancy vacations: It's working out. As someone who enjoys watching baseball players do athletic feats, it's great. As someone who has consumed roughly 18 tons of cake over the last week, it's depressing.
From box jumps to giant tires getting pushed around, players just can't wait to hop on social media and show off their gains.
Hector Santiago took a slightly different tactic, though. Rather than showing how much he could lift, he instead unveiled his unique and highly customized workout program. For every push-up he does, he gets a kiss.
It's healthy and adorable. Something that no amount of giant tires can do. Well, unless you add googly eyes to them. Googly eyes make everything cute.
Teams in this article:
Players in this article: