Hideki Matsui has been elected to the Hall of Fame -- the Japanese Hall of Fame, that is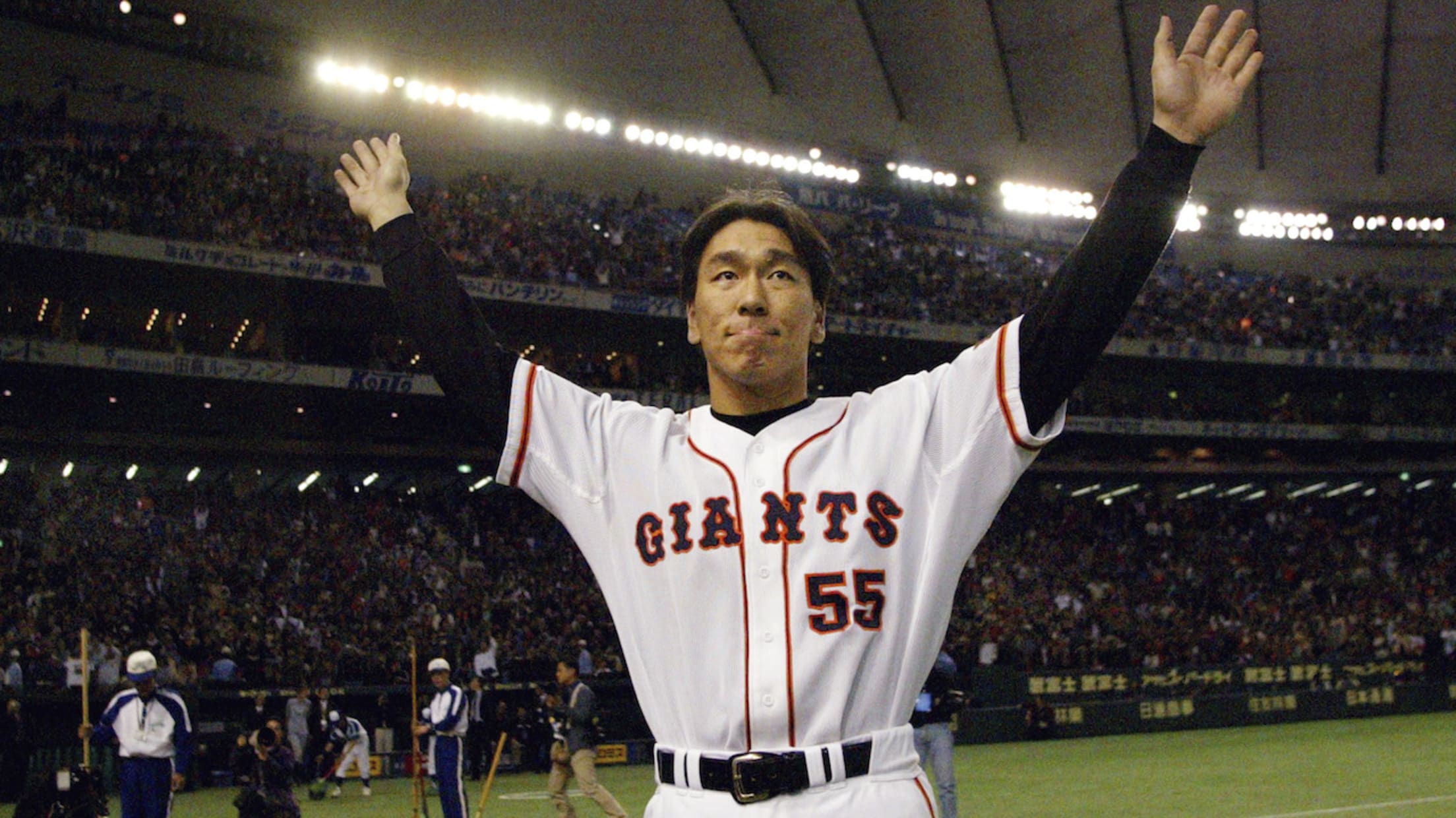 FILE - In this Nov. 9, 2002, file photo, Japanese baseball star Hideki Matsui waves goodbye to cheering Yomiuri Giants fans as he walks off the field after a baseball game at the Tokyo Dome against the US major League all stars. The 38-year-old former New York Yankees' outfielder, World Series MVP, and two-time All Star announced his retirement from baseball on Thursday, Dec. 27, 2012, following months of free agency after his release from the Tampa Bay Rays in August. (AP Photo/David Guttenfelder, File) (David Guttenfelder/AP)
Hideki Matsui will have to wait until Wednesday, Jan. 24, to find out whether he's been inducted into the Baseball Hall of Fame. But he's already guaranteed one induction ceremony this year -- thanks to the Japanese Baseball Hall of Fame, which announced over the weekend that Godzilla would be part of its 2018 class:
Congrats to Hideki Matsui, who was elected to the Japanese Baseball Hall of Fame over the weekend. 🙌👏#Godzilla pic.twitter.com/XbDy2kVsmz

— New York Yankees (@Yankees) January 16, 2018
Before he came to the Bronx in 2003, Matsui had already established himself as one of the greatest sluggers in the history of Nippon Professional Baseball. He slashed a remarkable .304/.413/.582 with 332 homers over a decade with the Yomiuri Giants, winning three Central League MVPs and one Japan Series MVP.
It's no wonder he broke Hideo Nomo's record as the youngest inductee in Japanese history -- and became just the sixth player to earn induction in his first year on the ballot. Whether or not he ends up in Cooperstown, Matsui's global legacy is pretty impressive.