How do the Vegas Golden Knights compare with expansion teams from baseball?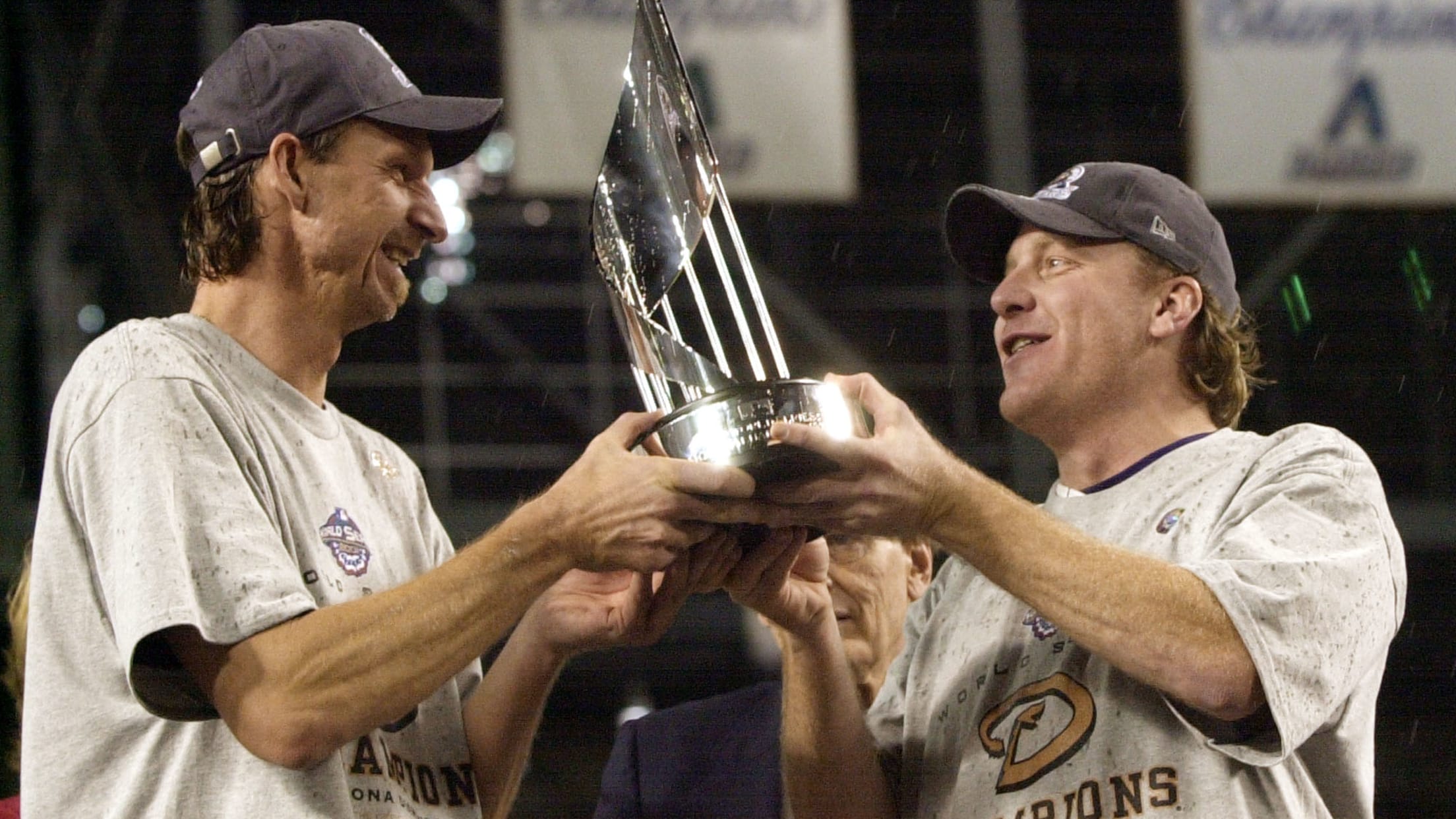 With their 2-1 win over the Winnipeg Jets on Sunday, the Vegas Golden Knights booked their tickets to the Stanley Cup Finals in their first year as an NHL franchise. They became the first team since the St. Louis Blues in 1968 to reach the Stanley Cup Finals in their inaugural season and now have the chance to be the first team to win the Stanley Cup in their first season.
Major League Baseball has not yet seen an expansion team achieve success as immediately as the Golden Knights, but that's not to say teams haven't surprised upon entering the league. In light of the Golden Knights' accomplishment, here are the expansion teams who reached the World Series the fastest after forming.
Royals: Reached World Series in their 12th season
The Royals came into existence in 1969 and won only 69 games in their first season. But, they gradually improved over the next decade, adding a core of players through the Draft, including George Brett, Willie Wilson and Clint Hurdle, and supplementing them with trades for designated hitter Hal McRae and pitcher Larry Gura.
Brett made his first All-Star team in 1976 and led the Royals to the first playoff appearance in their history. Over the next couple seasons, Wilson and Hurdle joined Brett and McRae in the heart of the team's lineup. It all came together in 1980 with Brett winning the AL MVP Award with a .390 batting average and Gura making the first All-Star Game of his career. The team won 97 games and swept the Yankees in the ALCS before losing to the Phillies in the World Series.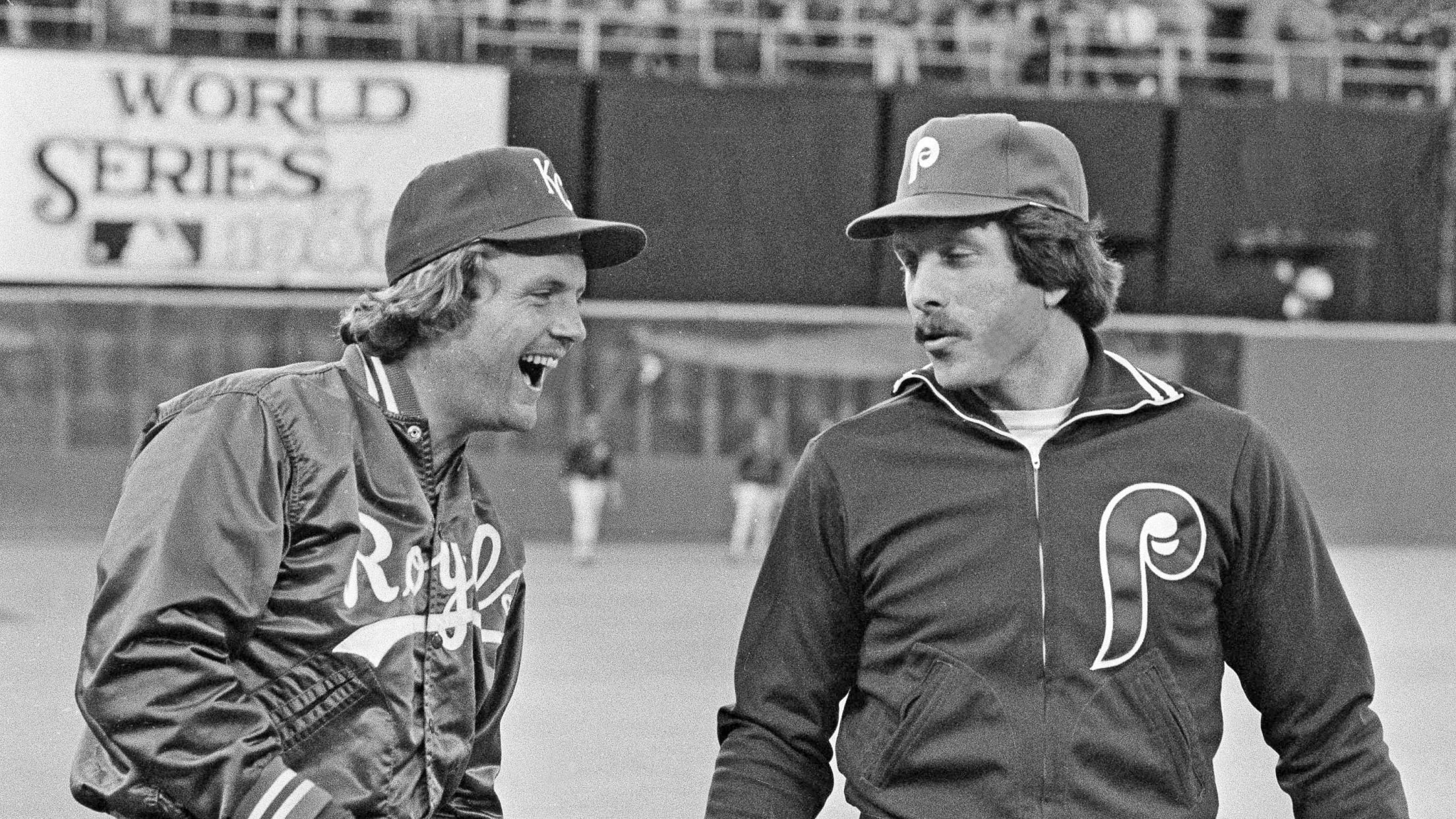 Rays: Reached World Series in their 11th season
To say the Rays had a rough first decade of existence would be an understatement. They finished fifth in the AL East in nine of their first 10 seasons and never won more than 70 games. Years of good drafting, however, brought in a talented group of position players that included Carl Crawford, Melvin Upton Jr., Evan Longoria and Ben Zobrist and a rotation that included James Shields and Scott Kazmir.
Powered by Longoria's arrival in 2008, the Rays had the first winning season in their history and won the AL East. Their postseason was buoyed by the arrival of David Price -- the first overall pick in the 2007 Draft -- as a dominant pitcher out of the bullpen.
Like the 1980 Royals, however, the 2008 Rays reached the World Series only to lose to the Phillies in five games.
Mets: Reached World Series in their 8th season
If the Rays' early years in Major League Baseball sounded bleak, wait until you hear about the Mets. Upon entering the league in 1962, they lost 100 or more games in four of their first five seasons, topping out at 66 wins in 1966.
Though there weren't many bright spots along the way, by 1967 the beginnings of their 1969 World Series team started to come into view. Their starting lineup featured five players who would start on the 1969 team, and pitchers Tom Seaver and Jerry Koosman made their Major League debuts.
In 1969, the Mets won 100 games in their first winning season as a franchise. Seaver claimed his first Cy Young Award with a 2.21 ERA over 273 1/3 innings, Koosman made his second All-Star team and outfielder Cleon Jones made his first All-Star team and hit .340 on the season.
Even with all that, they trailed the Cubs by 10 games in mid-August. From there, they won 38 of their last 49 games to reach 100 wins and win the NL East by eight games. The Amazin' Mets were born and continued their success in the postseason, winning seven of their eight games on the way to a World Series victory.
Marlins: Reached World Series in their 5th season
After entering the league in 1993, the Marlins used their first few seasons to add young players like Charles Johnson, Livan Hernandez, Luis Castillo and Edgar Renteria in the hopes of growing a postseason-caliber core.
Perhaps sensing that young core was coming together for the 1996 season, the Marlins made a big splash in free agency. They added former All-Stars in pitcher Kevin Brown and outfielder Devon White as well as pitcher Al Leiter.
That wasn't quite enough, as the team won just 80 games in 1996. So, they went back at it prior to 1997, signing All-Stars Moises Alou and Bobby Bonilla as well as pitcher Alex Fernandez. Those additions proved to be enough to put the squad over the top as they won 92 games in 1997 to earn a Wild Card berth.
In the playoffs, they knocked off the powerhouse Braves in the NLCS with the help of one of the most iconic postseason performances in recent history from 22-year-old pitcher Livan Hernandez:
They met the Indians in the World Series where, in the 11th inning of Game 7, Renteria hit a walk-off single to score Craig Counsell.
D-backs: Reached World Series in their 4th season
Unlike the Marlins, the D-backs quickly entered win-now mode upon entering the league. After a 65-win inaugural campaign in 1998, they made a big splash in free agency by signing Randy Johnson and traded for outfielder Luis Gonzalez. With those additions, the team won 100 games and made the postseason in just their second year as a franchise.
Though they followed up with just 85 wins in 2000, they made an aggressive move at the Trade Deadline to acquire Curt Schilling from the Phillies. They carried that aggressiveness into the offseason, where they acquired Mark Grace and Reggie Sanders to add two more veteran bats to their lineup.
With those additions, the team won 92 games and the NL West title in 2001. Johnson and Schilling finished 1-2 in the NL Cy Young race and Gonzalez slugged 57 home runs. In the World Series, they ran into a Yankees team coming off three consecutive championships, but, relying heavily on their two aces, the D-backs found themselves tied in the bottom of the ninth of Game 7.
Against Mariano Rivera, Gonzalez delivered the most memorable hit of his career. In a bit of irony after hitting 57 home runs in the regular season, it was a bloop single: