The long and winding story behind Yankee Stadium's Monument Park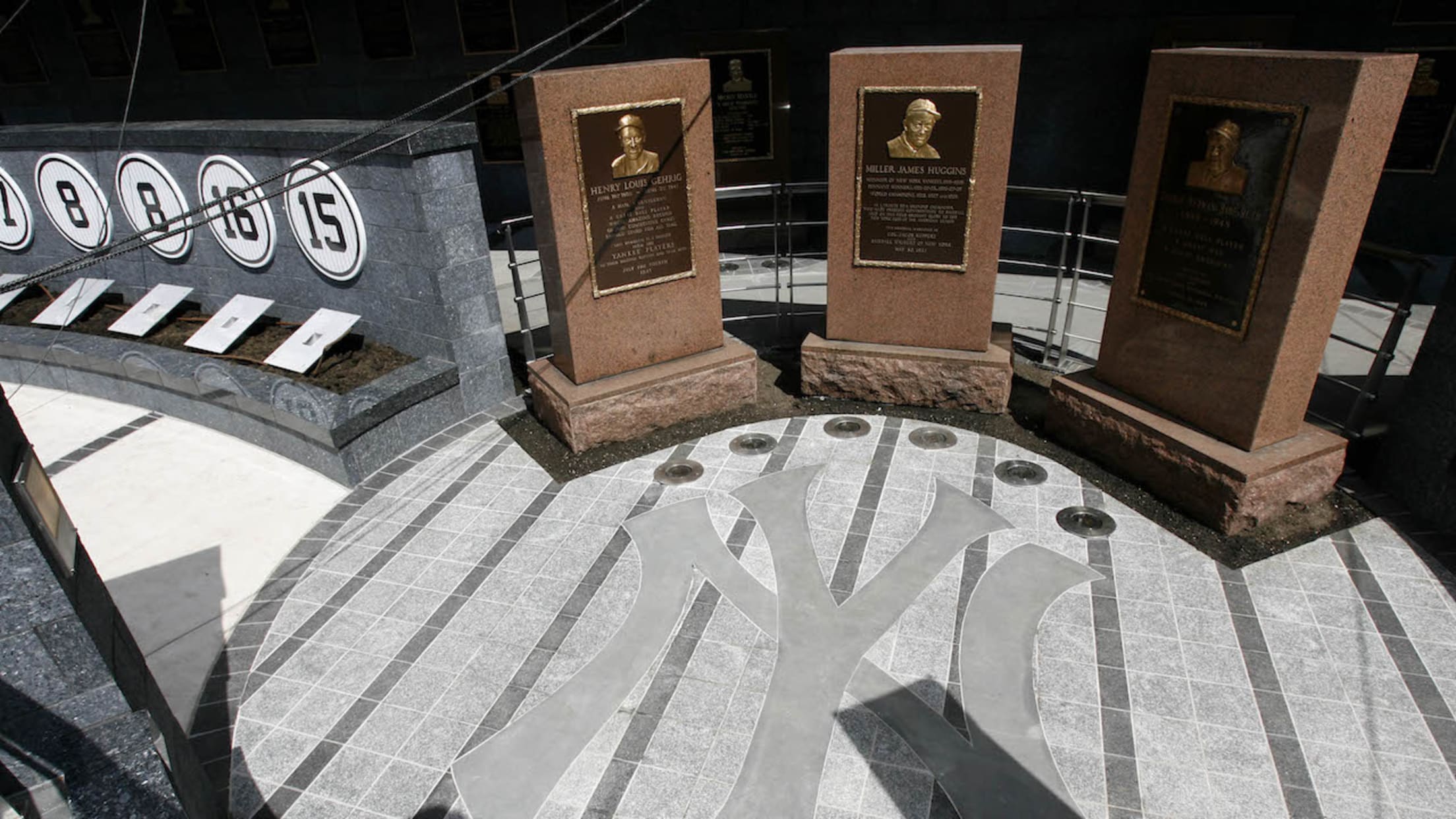 in New York, Monday, March 30, 2009. (AP Photo/Seth Wenig) (Seth Wenig/AP)
When the first iteration of Yankee Stadium opened in April 1923, it was a technological marvel: the first sports facility in America with three tiers; the first sports facility in America with an electronic scoreboard; the first big league field to be encircled by a running track, which would later become MLB's first warning track. It was even one of the first ballparks to call itself a Stadium, just in case the whole thing didn't feel grand enough already.
In addition to all those bells and whistles, there was another, far more mundane feature. Out in dead center field, just in front of the outfield wall, stood a flagpole. Here it is prior to the first game ever played at the Stadium, with John Philip Sousa conducting the band: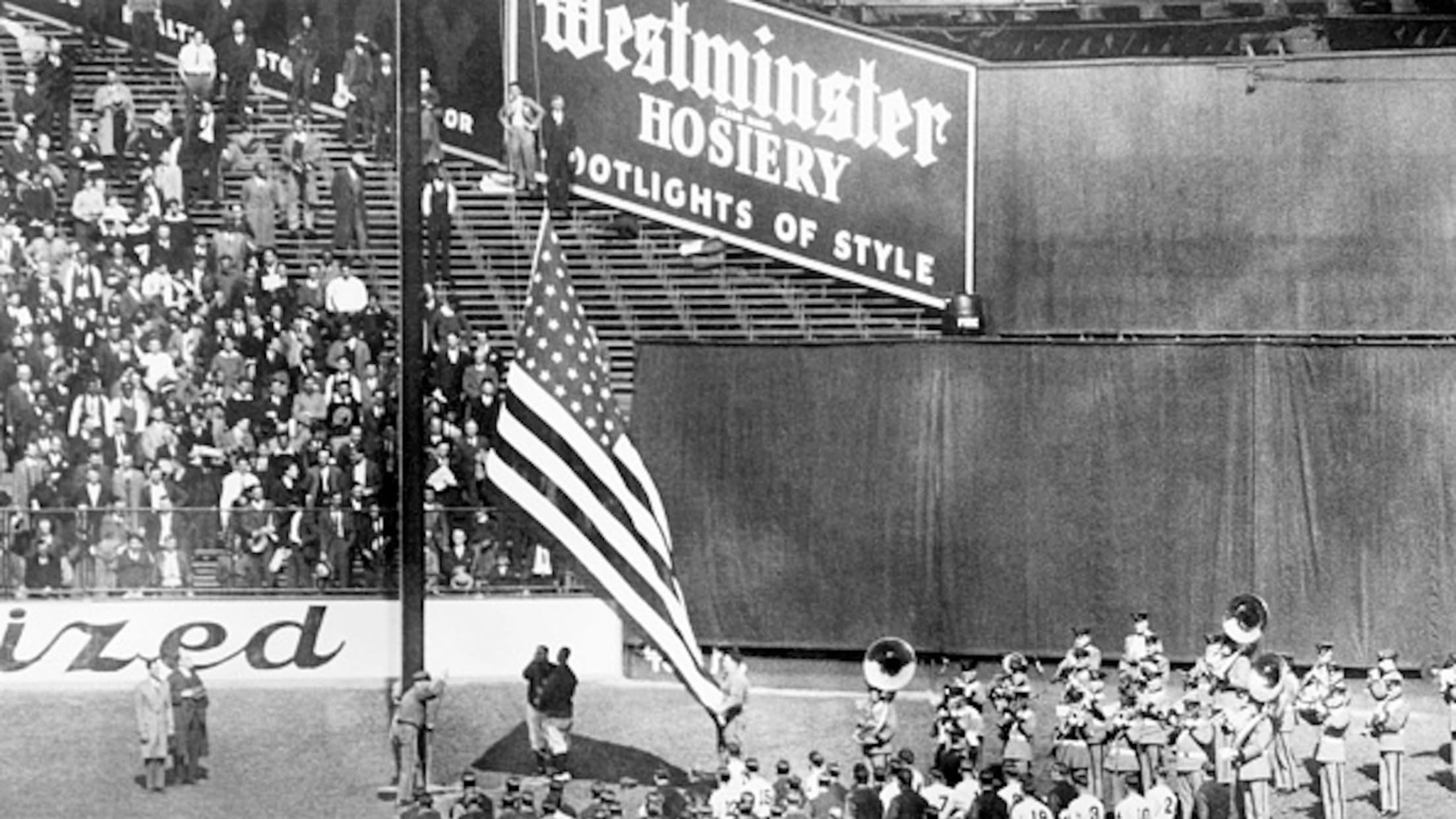 This setup was hardly unusual at the time. Just about every ballpark had a flagpole somewhere, and since most were built within the confines of a tight and possibly irregular city block, those flagpoles sometimes ended up in the field of play. Improbably, though, this particular flagpole would carve out a pretty unique place in baseball history, one that outlasted the fancy scoreboard and everything else: It helped inspire the creation of Monument Park.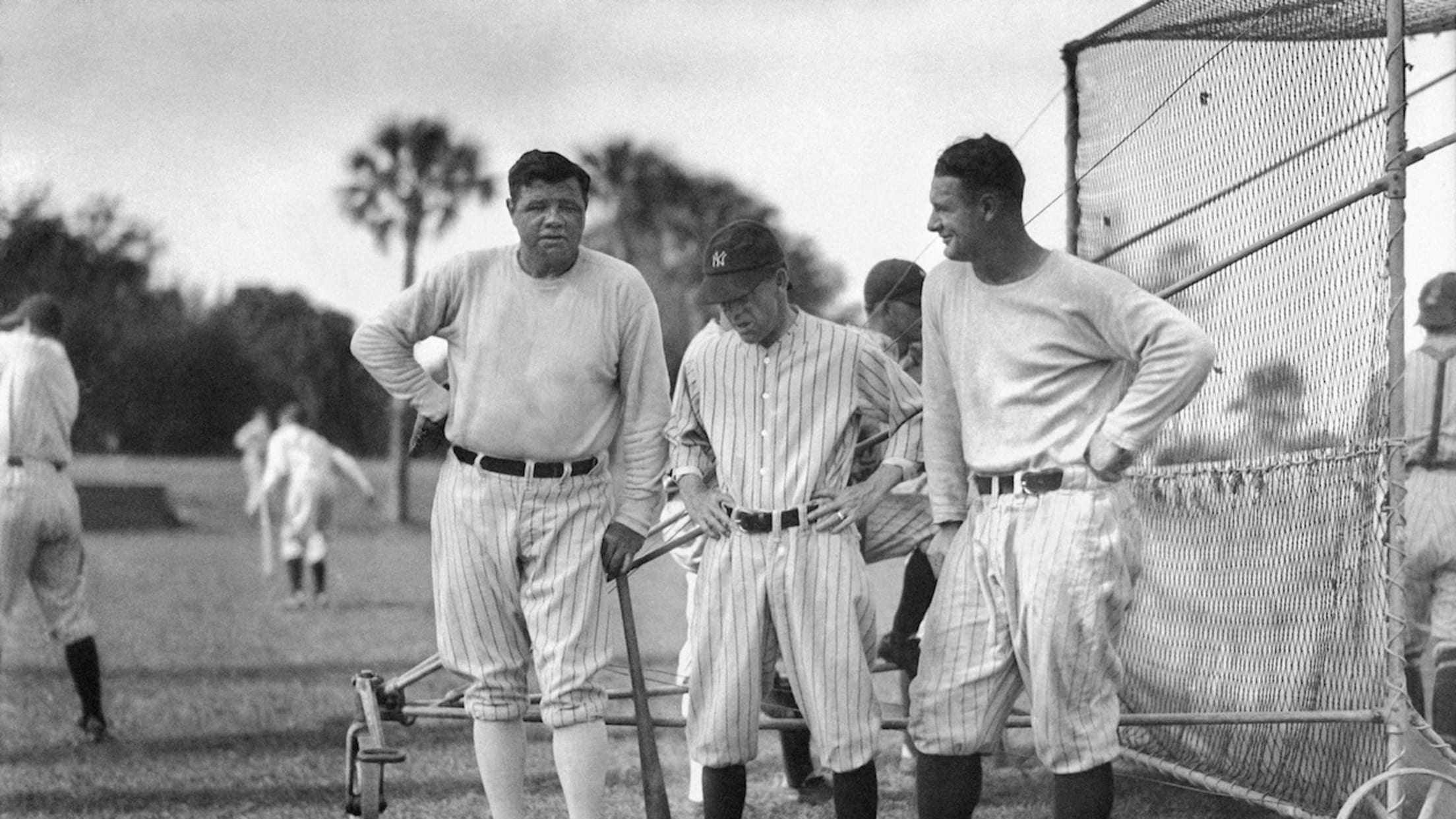 To the extent that Monument Park was even planned, anyway. Its first entry wasn't seen as the start of anything, but as a singular tribute to a singular figure in franchise history: manager Miller Huggins.
A former second baseman, Huggins had helmed the Yankees since 1918, and -- with some help from a guy named Babe Ruth -- he presided over their transformation from also-ran to perennial power. Huggins' teams won six AL pennants and three World Series in 11 years, and that success was the reason why there was a Yankee Stadium in the first place.
So, when Huggins passed away during the 1929 season at age 51, New York felt compelled to offer him a lasting tribute: a bronze plaque mounted on a block of red granite, sitting just in front of the American flag. (It looked so much like a headstone that young fans thought Huggins was actually buried there, but we promise that's a myth.)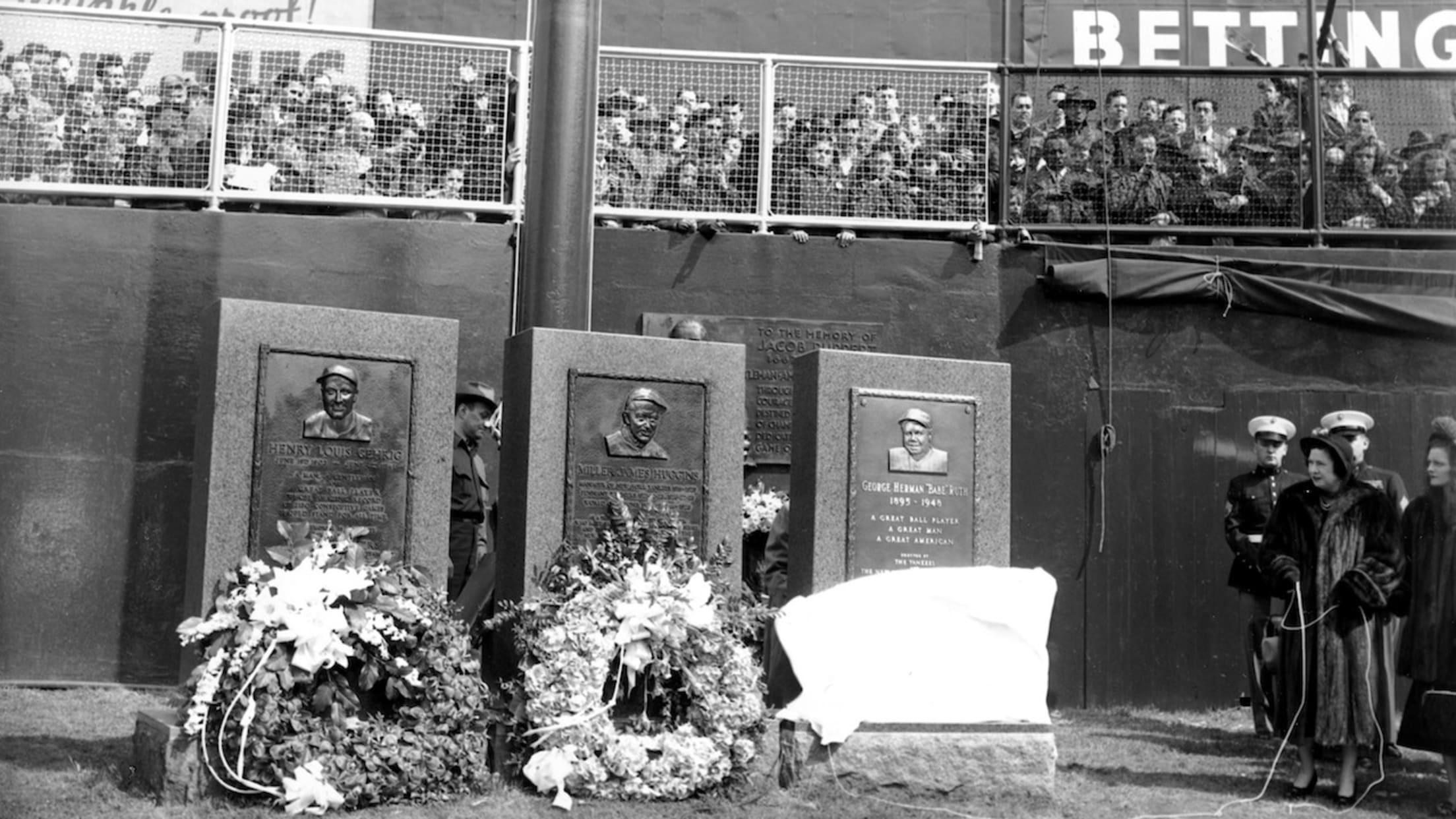 Lou Gehrig's passing in 1941 spurred the Yankees to erect another monument in the Iron Horse's honor. They did the same for Ruth after his death, bringing the total to three. And so the trio stood for the next few decades, looming over the action -- and occasionally interfering in it:
Sadly, renovations in the mid-1970s brought the center-field fence in and took the monuments out of play. Now that there was an official, cordoned-off Monument Park, though, the team decided to turn it into a shrine for all things Yankees: Casey Stengel was honored in 1976, Thurman Munson in 1980, Yogi Berra in 1988. In all, 38 players, executives and managers (including Jackie Robinson) have earned a plaque, the most recent being Derek Jeter in May of last year.
Who knows, maybe a current great like Aaron Judge will sit out there one day -- assuming, of course, that he doesn't break it first.