Hunter Pence gifted Madison Bumgarner a 'Game of Thrones' mask because why not?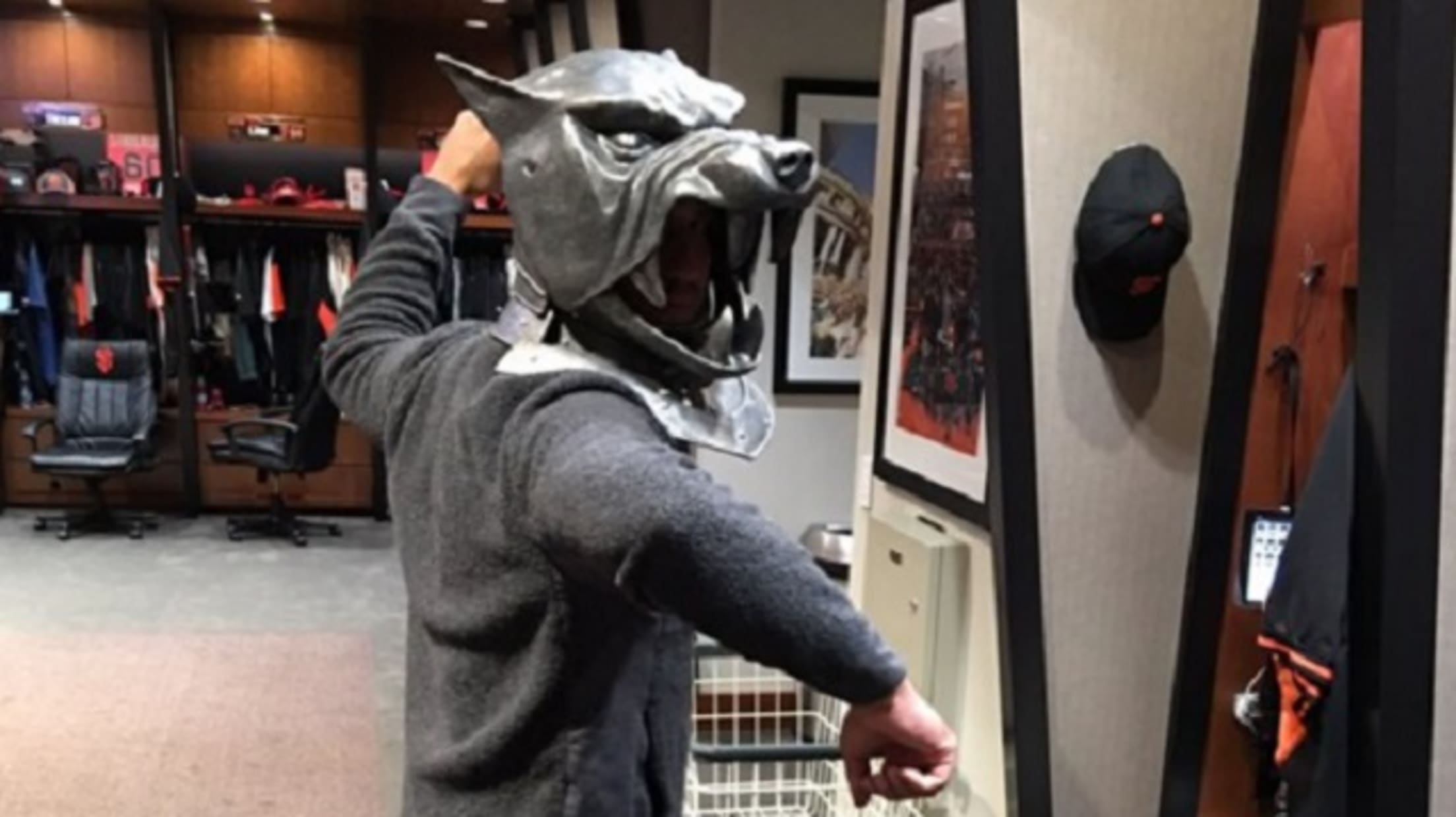 "Game of Thrones" began its sixth season this past weekend on HBO -- in case you don't subscribe to HBO or have access to the internet (in which case, how are you reading this?)
Giants outfielder Hunter Pence, just like the Phillies' Cody Asche , seems to be a GoT fan … and decided to share his interests with Madison Bumgarner in the form of a replica of Sandor "The Hound" Clegane's dog head mask.
Before the Giants entertained the visiting Padres on Monday night, Pence presented MadBum with the mask, and this ensued:
Mad bum. pic.twitter.com/qJqWTiOHUo

— Hunter Pence (@hunterpence) April 26, 2016
Dreams of Bumgarner throwing elaborate GoT viewing parties at his house were dashed, however, when Andrew Baggarly of the San Jose Mercury News wrote that, (spoilers below for those not caught up with the program):
Bumgarner isn't a devoted watcher of the show. He seemed disappointed when I told him that The Hound was left for dead in a field last season. But he pledged to wear the helmet during his interviews if he happens to throw a no-hitter.
Fan or not, that mask is pretty menacing … although that's probably an accurate depiction of what hitters see when they stare out at the mound with Bumgarner on the bump.
Teams in this article:
Players in this article: