Hunter Renfroe launched his second career moonshot onto the Western Metal Supply building
Hunter Renfroe had 16 homers on the season for the Padres before hitting the DL on July 8. Since returning to the team, though, he hasn't skipped a beat.
In Renfroe's first game back on July 20, he went deep, and he was still in the swing of things on Monday night against the Mets. Although the Padres fell, 5-3, he homered twice, and he absolutely clobbered his first shot:
Any farther, and we'd be looking for this @Hunter_Renfroe 💥 in the Gaslamp Quarter! pic.twitter.com/i2gXsALWLW

— San Diego Padres (@Padres) July 25, 2017
Renfroe knew it was gone off the bat, and for good reason. It landed at the very top of the Western Metal Supply building in left field, and at 462 feet, it was the Padres' longest homer of the season.
Manager Andy Green was hardly surprised by the blast. "He clearly has that kind of pop," he said to MLB.com's Nathan Ruiz. "The one he hit [to the roof], he got a hitter's pitch, he got a mistake."
It's not even the first time that a Renfroe monster homer ended up on the roof -- he did that just last year on Sept. 28:
Renfroe doesn't think about about hitting them on the roof, though. "I was able to do it first time, and I was like, 'Oh, that's pretty cool,'" he said to Ruiz. "I just try to hit the balls hard, and where they go, they go."
And where did this ball go? Into the hands of 29-year-old Todd Vito deFrancesco, who chased it down on top of the building.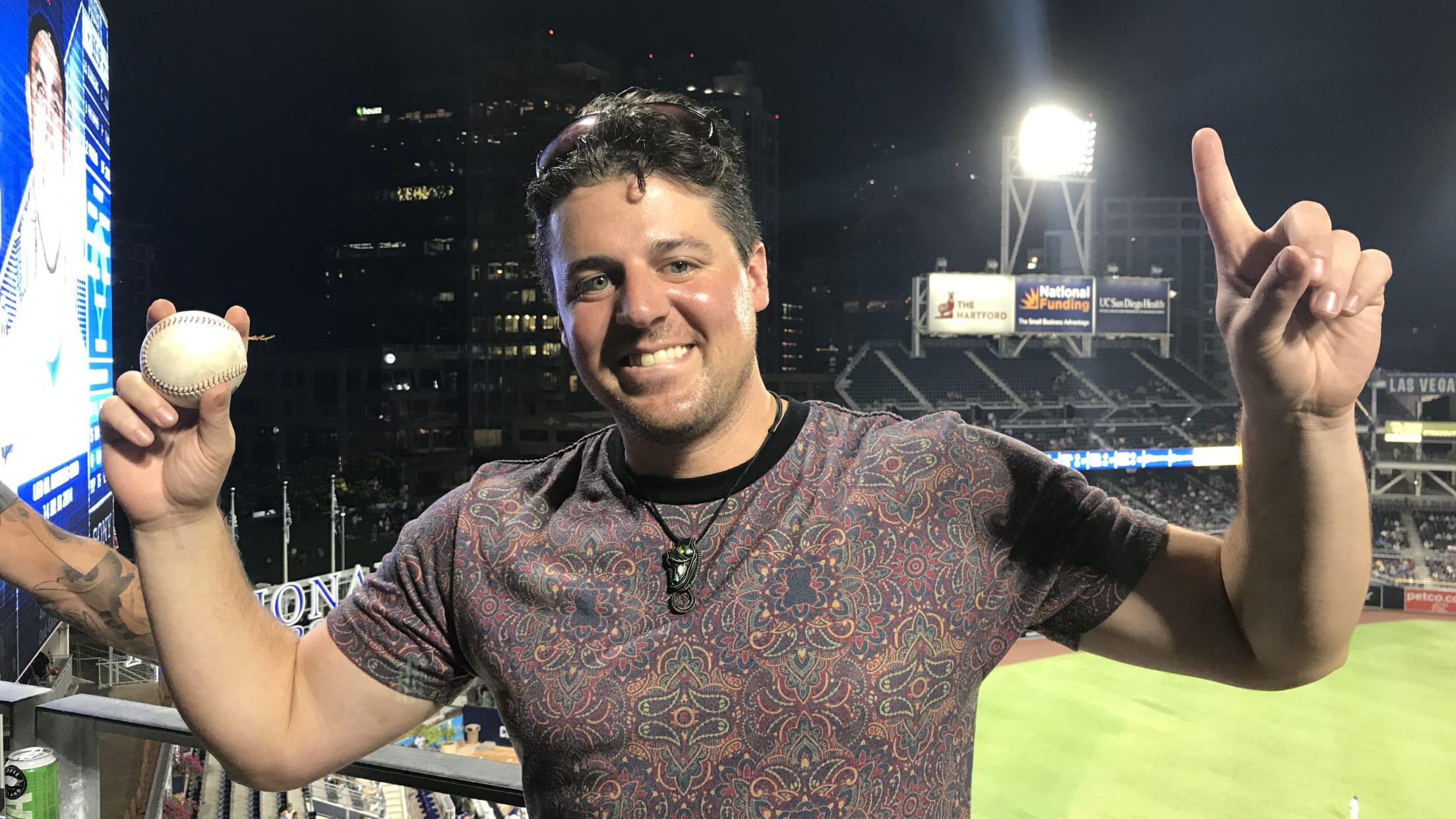 Photo via MLB.com real-time correspondent Madison Gritsch
A New Haven, Conn., native who now lives in San Diego, deFrancesco had to react quickly when he saw Renfroe's homer approaching. "I was thinking, 'Run as fast as you can and play the ball off the wall like an outfielder,'" he said to MLB.com real-time correspondent Madison Gritsch.
The hustle paid off, and deFrancesco got the souvenir. That's worth a Renfroe salute.
Teams in this article:
Players in this article: