In advance of Sunday's Eagles-Cowboys game, Mike Trout and Drew Smyly talked some trash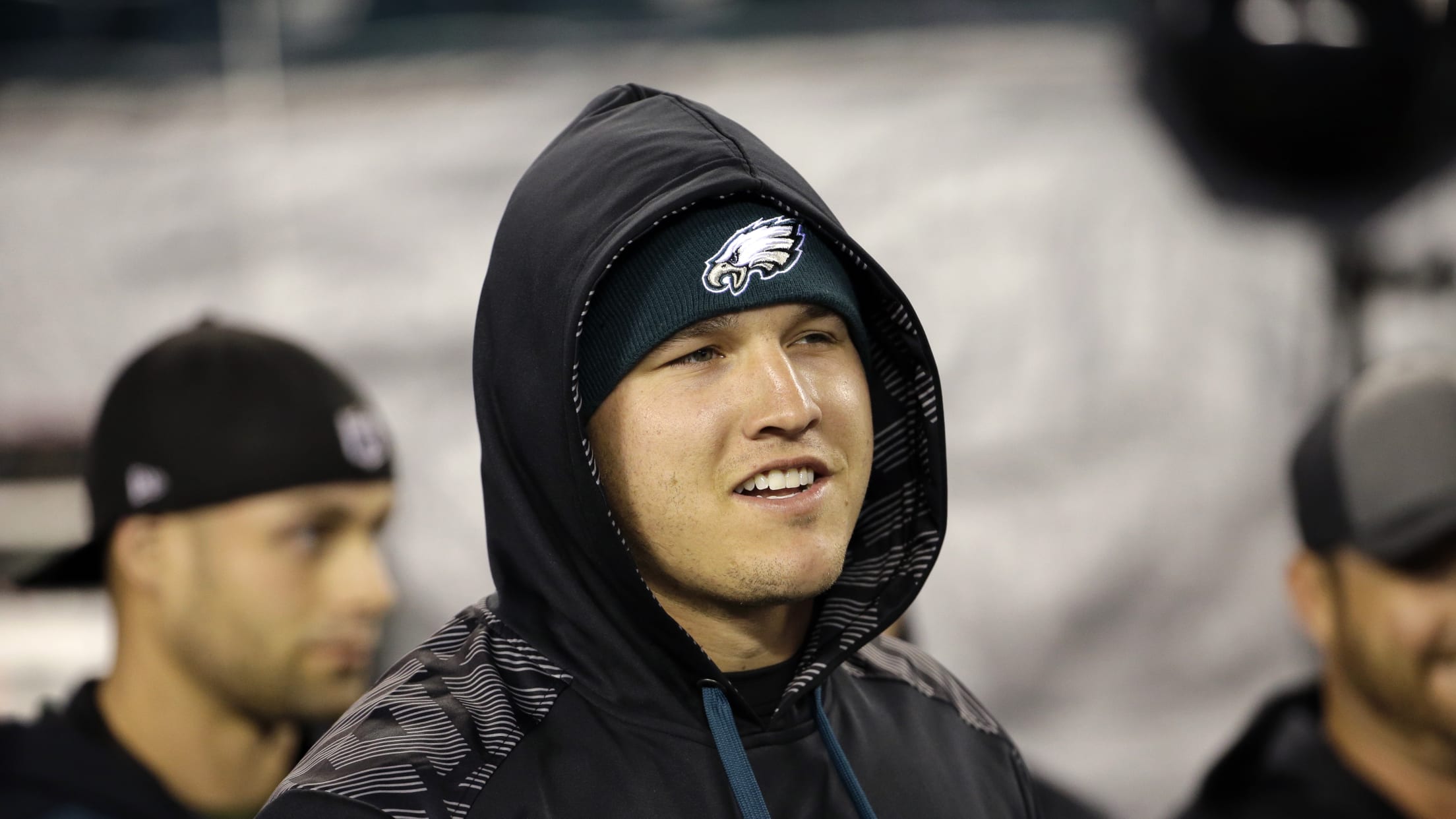 Sunday morning, in advance of Sunday night's game between the Philadelphia Eagles and Dallas Cowboys, Angels outfielder Mike Trout sent out a tweet encouraging his home team, as is his custom.
November 19, 2017
But this Sunday wasn't a normal Sunday for the Eagles, as they were matched up in primetime with their chief rival for the NFC East division. So, of course, Cowboys fan Drew Smyly pushed back against Trout's fandom:
So, did the Eagles fly or did the 'Boys roll? The Eagles flew and the Cowboys most definitely did not roll: Philadelphia won the game, 37-9. Smyly was silent on Twitter, but Derek Holland, a noted Cowboys fan who also chirped at Trout, was forced to face the music postgame.
November 20, 2017
Teams in this article:
Players in this article: