Jackie Bradley Jr. homered and then smirked at former college teammate Whit Merrifield
Back in 2010, Jackie Bradley Jr. and Whit Merrfield were teammates on the College World Series-winning South Carolina Gamecocks. They shared an outfield together, they shared chest-bumps together: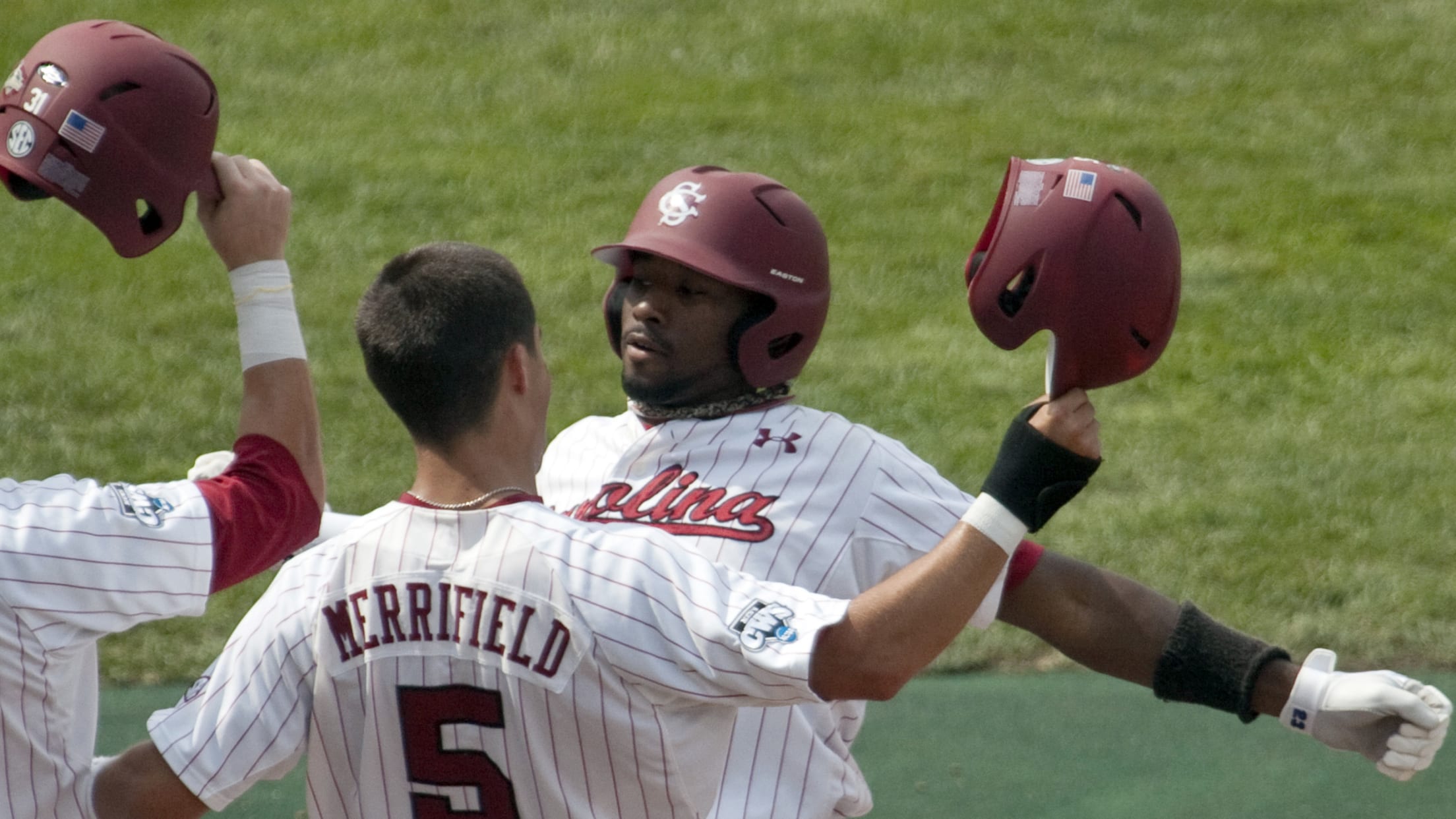 But during Monday's Red Sox-Royals game, they were on opposite sides of the diamond. They were not teammates, they were foes. Bradley made the first move in the battle with a home run in the third inning:
Afterward, the Red Sox outfielder sought out Merrifield's gaze and the two shared a nice little moment.
Merrifield got the last laugh as KC won the game, 4-2. He even drove in what would be the game-winning run with a single in the seventh.
"That's my boy," Bradley Jr. told MLB.com's Ian Browne after the game. "We played together for quite some time in college. It's always pretty cool seeing guys up in the big league level and playing against each other, especially since we know each other's families. So, it's very unique."
"He's a good ballplayer. He's a grinder, and he's special," Bradley Jr. added. "What more can I said about Whit? He's a great guy as well."
Teams in this article:
Players in this article: