On this day 35 years ago, Jackie Robinson became the first baseball player featured on a U.S. stamp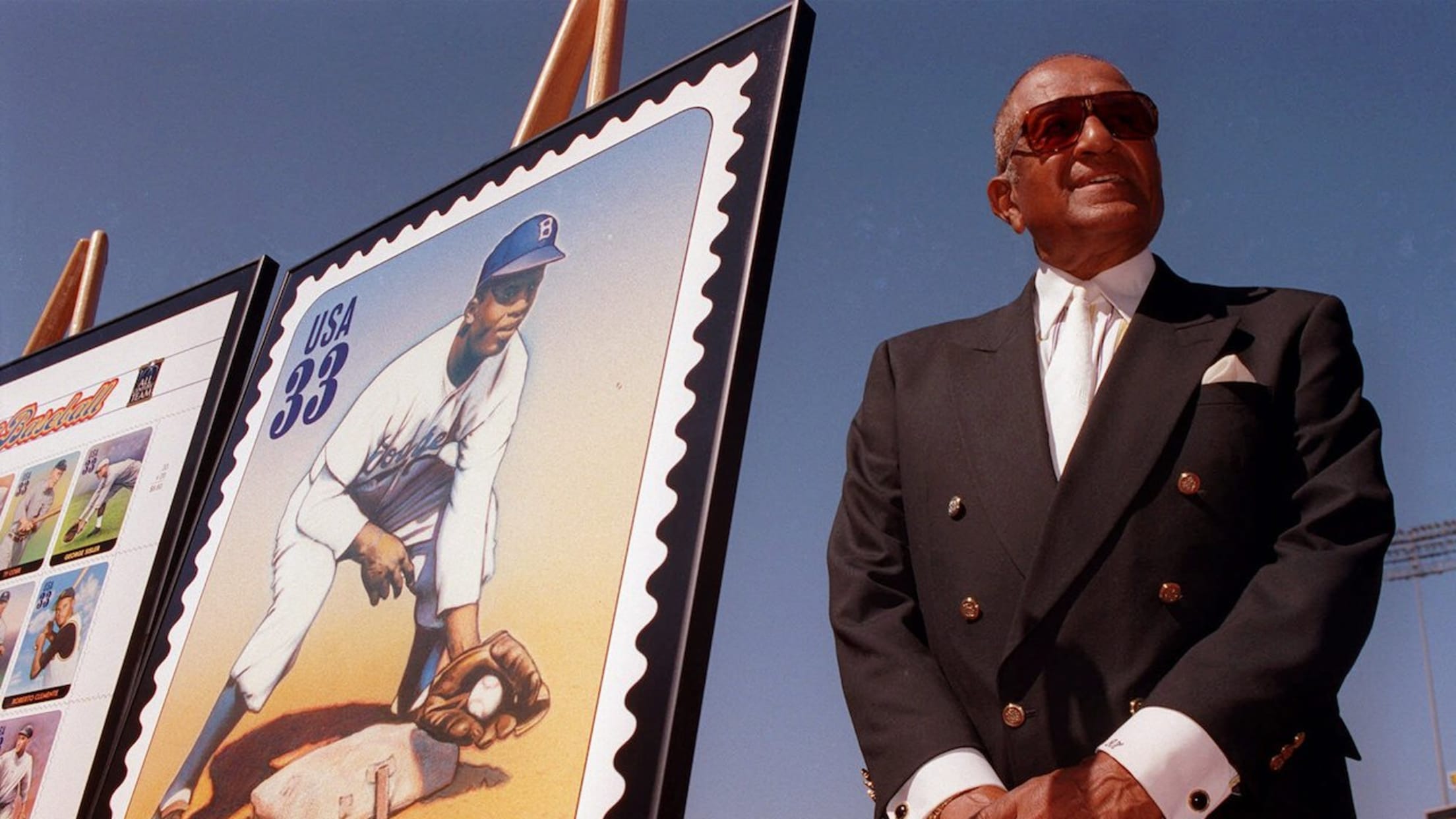 Former Dodgers pitcher Don Newcombe, 74, stands next to a commemorative postage stamp of baseball great Jackie Robinson during an unveiling ceremony for the Legends of Baseball stamps Monday, June 26, 2000, at Dodgers Stadium in Los Angeles. Robinson was one of 20 baseball greats to be featured in the series which will be issued on July 6 in Atlanta, and will become available at post offices nationwide on July 7. (AP Photo/Rene Macura) (RENE MACURA/AP)
The United States Post Office issued its first stamp all the way back in 1847. For the next 135 years or so, all manner of historical figures were honored on American postage, from presidents to poets to Pocahontas. But never once was a baseball player chosen -- until August 2, 1982, when the USPS announced that Jackie Robinson had earned yet another place in history.
Of course, baseball had been featured on official stamps before: Back in 1939, the Post Office issued a Baseball Centennial stamp to commemorate the 100th anniversary of Abner Doubleday's purported invention of the game. But no individual big leaguer had ever received the honor, which made Robinson's appearance on the 20-cent stamp in 1982 so remarkable -- an acknowledgment of the fact that he was much more than just a ballplayer.
"They've put Jackie Robinson on a postage stamp," a Sports Illustrated story read that November, "right up there in the same league with Thomas Jefferson and the woman who founded the Red Cross."
But one question remained: How best to depict him? After considering several options, the USPS decided to go with arguably the defining on-field image of Robinson's career: hurtling towards the plate for a successful steal of home.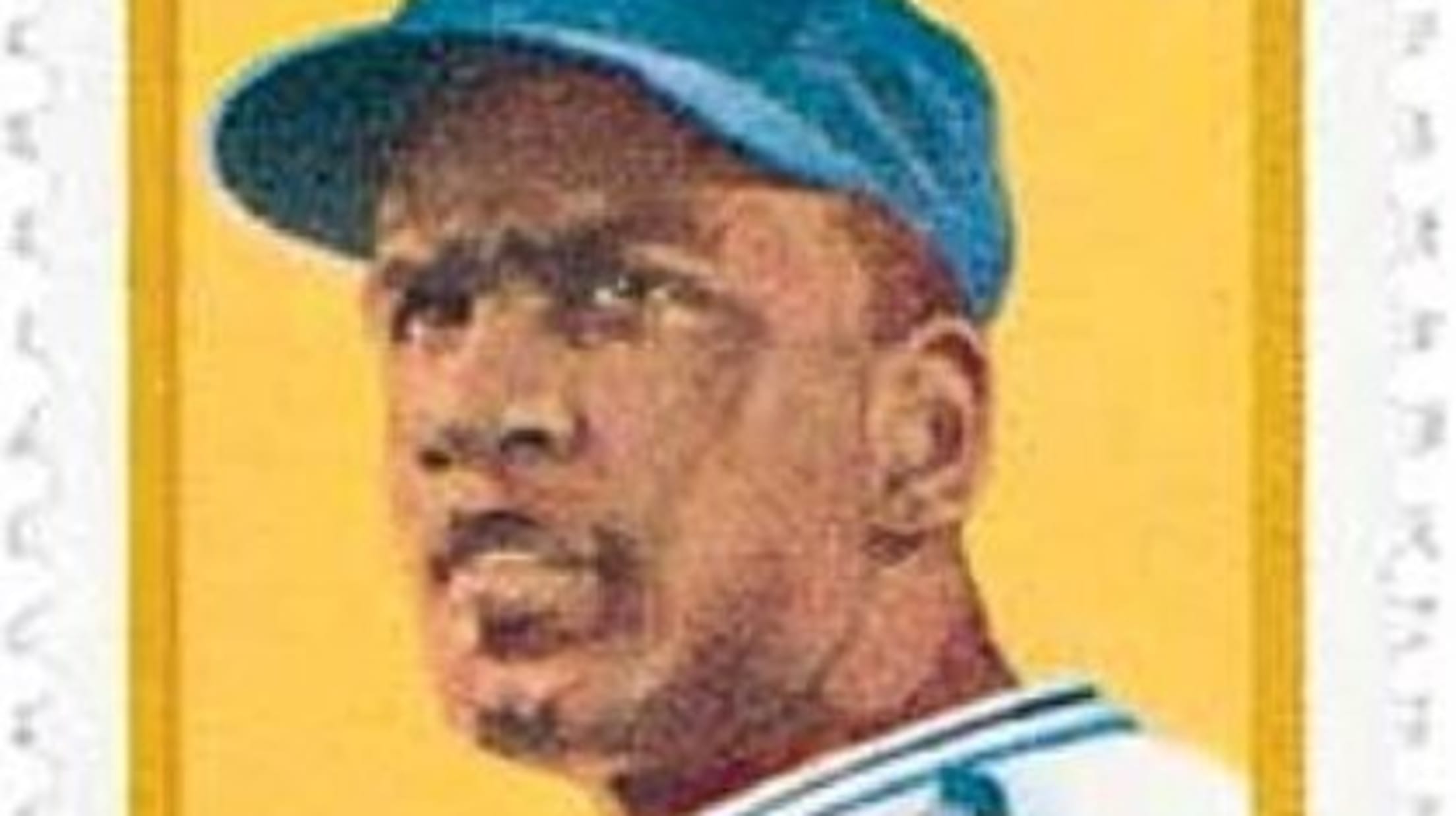 The specific design was based on Herb Scharfman's iconic photo of Jackie sliding in safely against the Boston Braves on Aug. 22, 1948: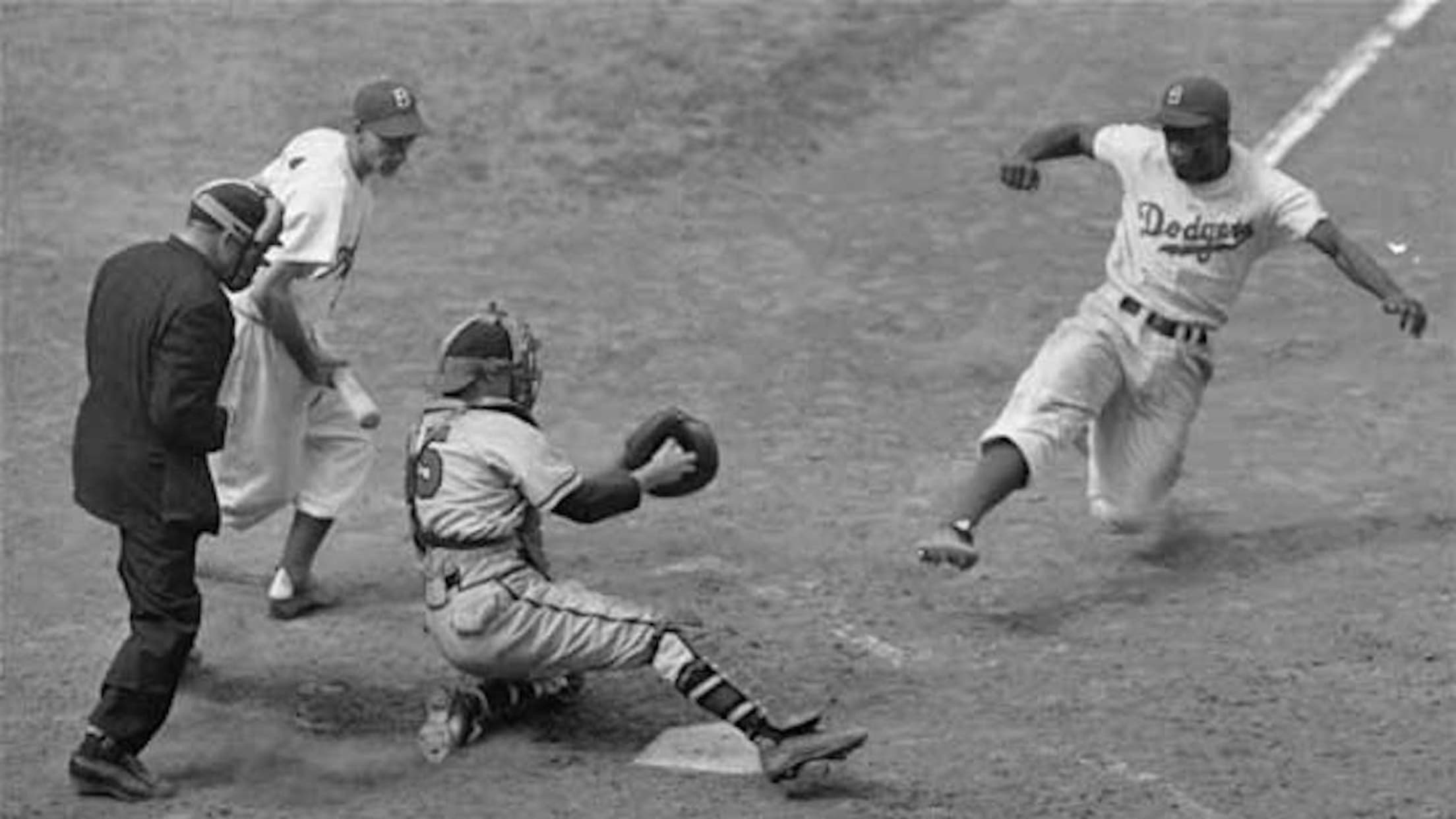 In the 35 years since, some 30 Major Leaguers have appeared on postage -- most recently back in 2012, when Willie Stargell, Ted Williams, Larry Doby and Joe DiMaggio were honored as part of the All-Stars Forever series. And, as usual, they had Jackie Robinson to thank.