After six long years, Pirates prospect Jameson Taillon is set to make his MLB debut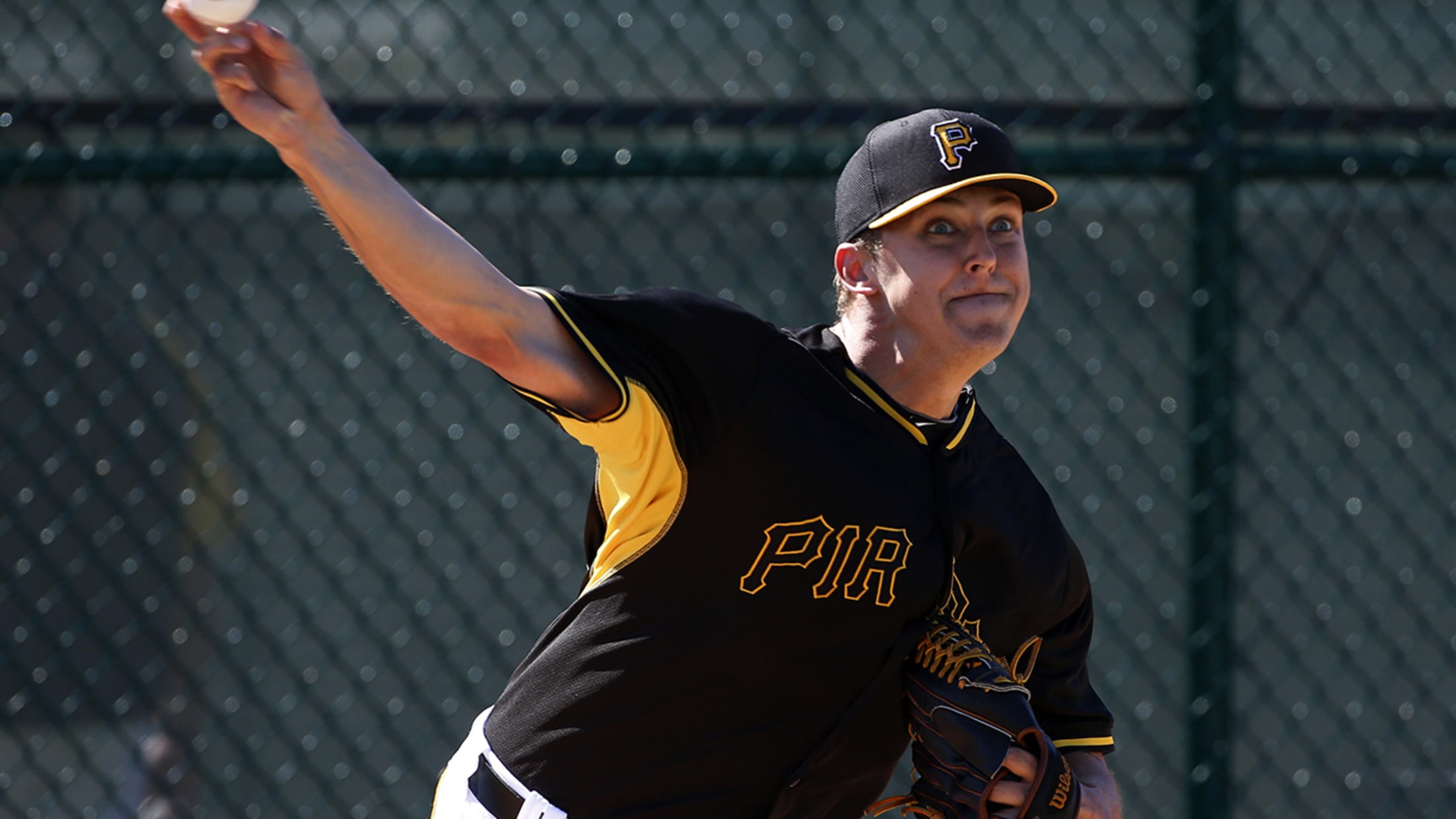 Pittsburgh Pirates pitcher Jameson Taillon throws a bullpen session during the team's baseball spring training workout in Bradenton, Fla., Thursday, Feb. 20, 2014. (AP Photo/Gene J. Puskar) (Gene J. Puskar/AP)
Its members aren't even close to 30 yet, but the first round of the 2010 Draft class is already the stuff of legend: Matt Harvey, Chris Sale, Noah Syndergaard, Yasmani Grandal, Christian Yelich ... and we haven't even gotten to the top three picks.
Bryce Harper went first overall to the Nationals that year, and we hear he's done all right for himself. Manny Machado went third to the Orioles, and he could very well make a run at Harper and Mike Trout for the title of best position player in baseball.
The guy who went between them, you ask? The Pirates selected Jameson Taillon, a high school flamethrower who was once as highly touted as any of his peers. Six years and one Tommy John surgery later, he's finally a member of the Pirates, and on Wednesday, he's set to make his MLB debut.
Standing 6-foot-5 with an upper-90s fastball and wicked curve by the time he graduated high school, Taillon was as can't-miss as young pitchers come -- the year after he was drafted, MLB Pipeline ranked him as the No. 9 prospect in all of baseball, and moved him up to No. 8 for the 2012 season. He seemingly had it all: the build, the stuff, the command, everything you could want in a future ace. After pitching well in Triple-A down the stretch in 2013, it seemed like it wouldn't be long before he reached the Show -- and then, sadly, his arm gave out.
After feeling some pain in his right elbow during Spring Training in 2014, exams revealed the worst: Taillon would need Tommy John surgery. He would miss all of the next two seasons, watching his ranking fall while Harvey and Sale went on to stardom. But he kept rehabbing, and in 2016, he's come back better than ever: Over 10 starts at Triple-A Indianapolis, Taillon's put up a 2.04 ERA with 61 K's over 61 2/3 innings while showing the same electric stuff he had pre-injury. If you don't believe us, have a look for yourself:
Taillon's reward for all of his hard work? A matchup with his old classmate: On Wednesday, he'll make his debut against Syndergaard and the Mets. But while his taste in karaoke anthems may be deeply suspect, he should be ready for the challenge on the mound.