Sachio Kinugasa, Japan's iron man, has passed away at the age of 71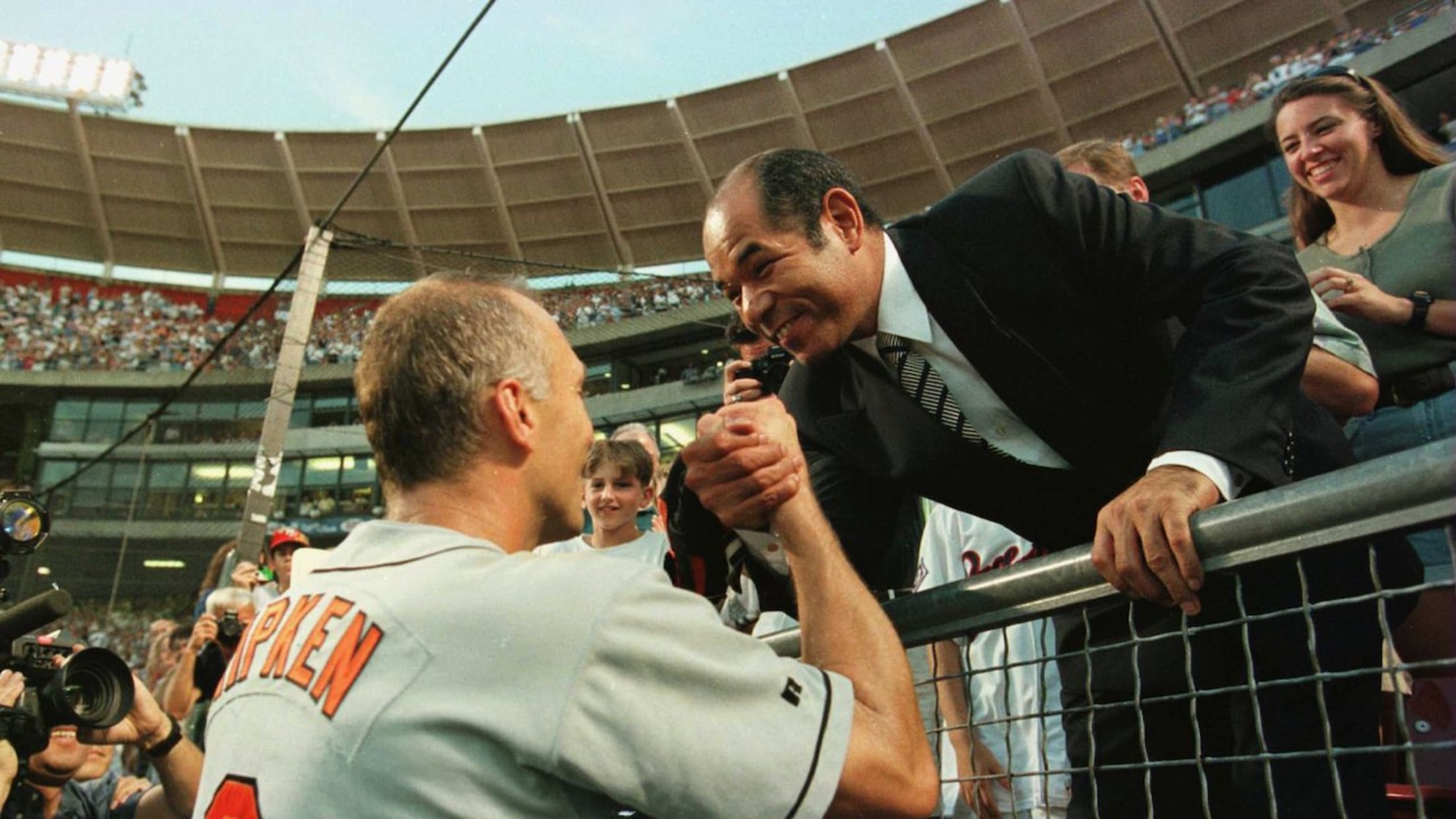 14 Jun 1996: Cal Ripken Jr. of the Baltimore Orioles is congratulated by Sachio Kinugasa of Japan after breaking his all time consecutive games played record of 2,216 games at the end of the fifth inning in Kauffman Stadium in Kansas City, Missouri. (Jed Jacobsohn)
On Sept. 6, 1995, Cal Ripken Jr. broke Lou Gehrig's seemingly unbreakable streak of 2,130 consecutive games played. Confetti flew, balloons floated into the air and Cal took a full lap around Camden Yards to celebrate a seminal moment in baseball history. Even President Bill Clinton was in attendance.
But that wasn't the last mark that Ripken had to break. While he'd passed Gehrig to become MLB's iron man, the worldwide professional record sat at 2,215 -- held by Japan's Sachio Kinugasa, a remarkable player and person who passed away on Monday at the age of 71.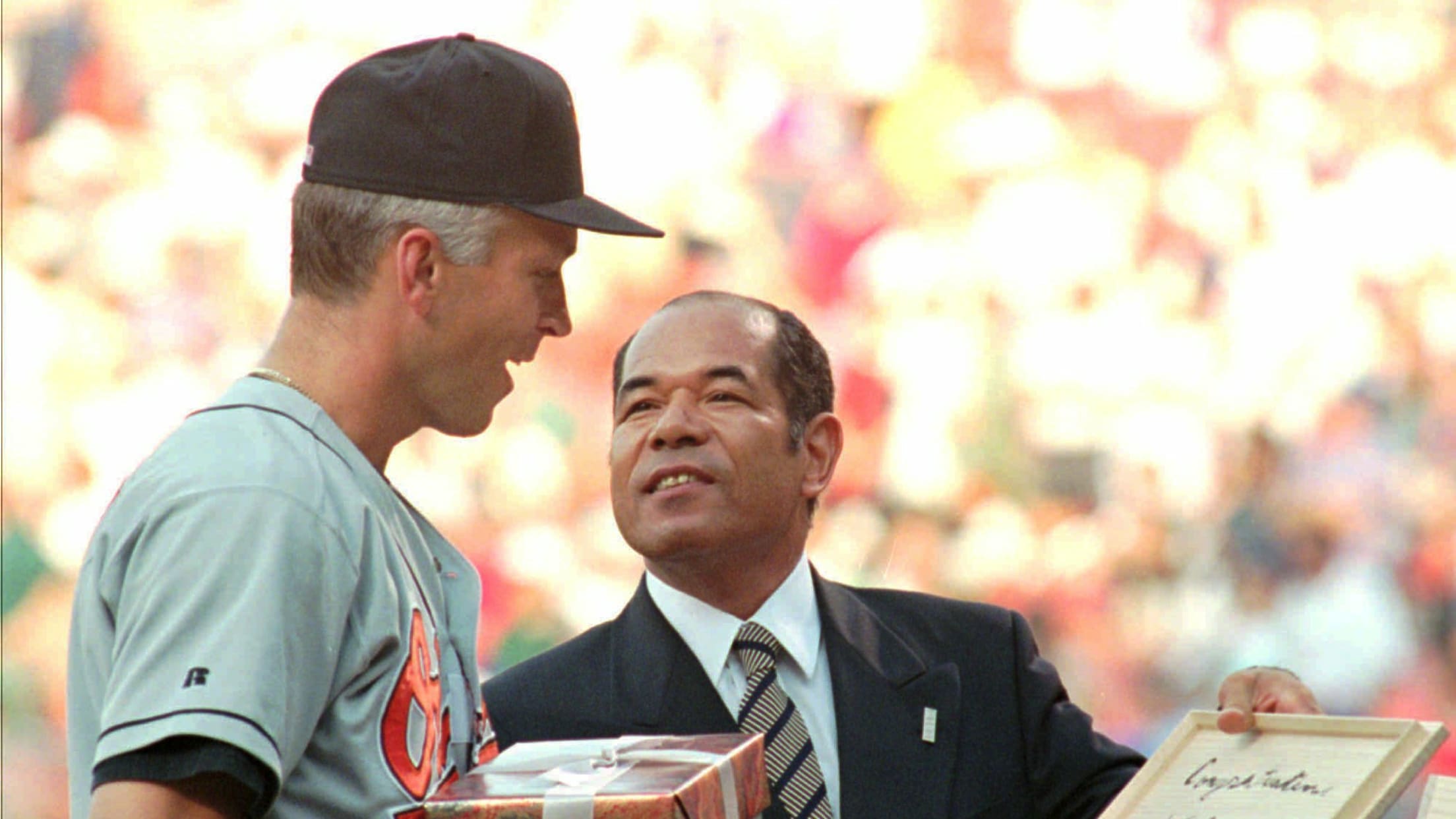 Like Ripken, Kinugasa was a heck of a player. After starring in Japan's famed national high school baseball tournament, the infielder who grew up idolizing Willie Mays signed with the Hiroshima Carp of Nippon Professional Baseball in 1965. Kinugasa broke into the starting lineup a few years later, and from then on he was just about the most consistent player in Japan: He hit at least 15 homers every single year from 1968-1987, was named Central League MVP in 1984 and currently sits fifth all-time on the NPB home run list at 507.
That consistency carried all the way through to the lineup card: Beginning on Oct. 19, 1970, Kinugasa appeared in an astounding 2,215 straight games for the Carp, passing Gehrig on June 11, 1987 in front of a sold-out home crowd. That same year, Kinugasa became just the second baseball player (alongside home run king Sadaharu Oh) to receive the People's Honor Award -- Japan's equivalent of the Presidential Medal of Freedom.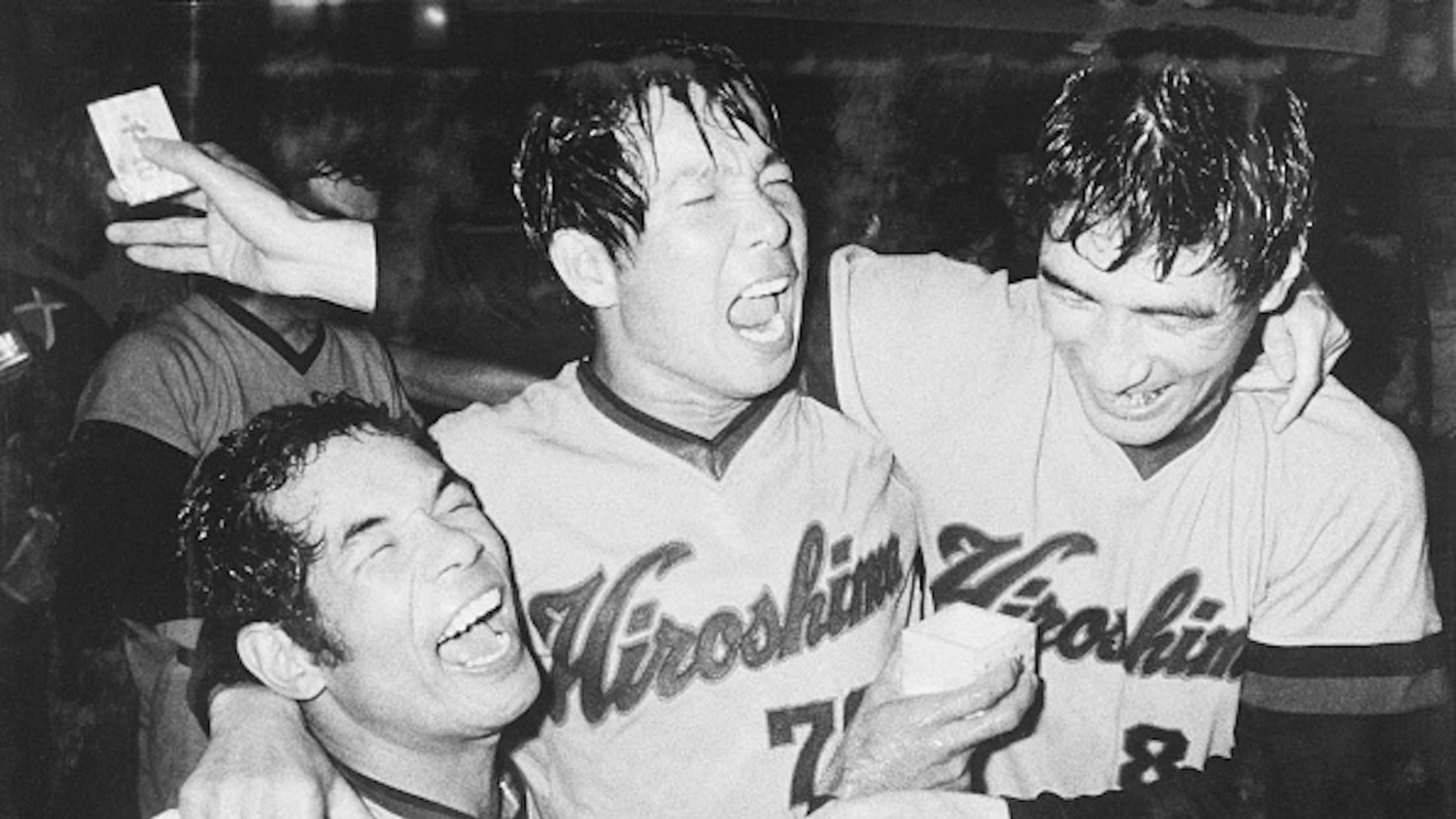 Kinugasa's record would last for almost a decade, until June 14, 1996, when Ripken surpassed him in a game against the Royals at Kauffman Stadium. Kinugasa flew in for the occasion, greeting Ripken and offering him a gift during a pregame ceremony. The two immediately hit it off, and they remained friends until Kinugasa's death. When Ripken held a series of youth clinics in Japan back in 2011, Kinugasa was right there with him, offering a few pointers and even engaging in the occasional mascot shenanigans: