The midges have returned to Cleveland, but Joba Chamberlain is unafraid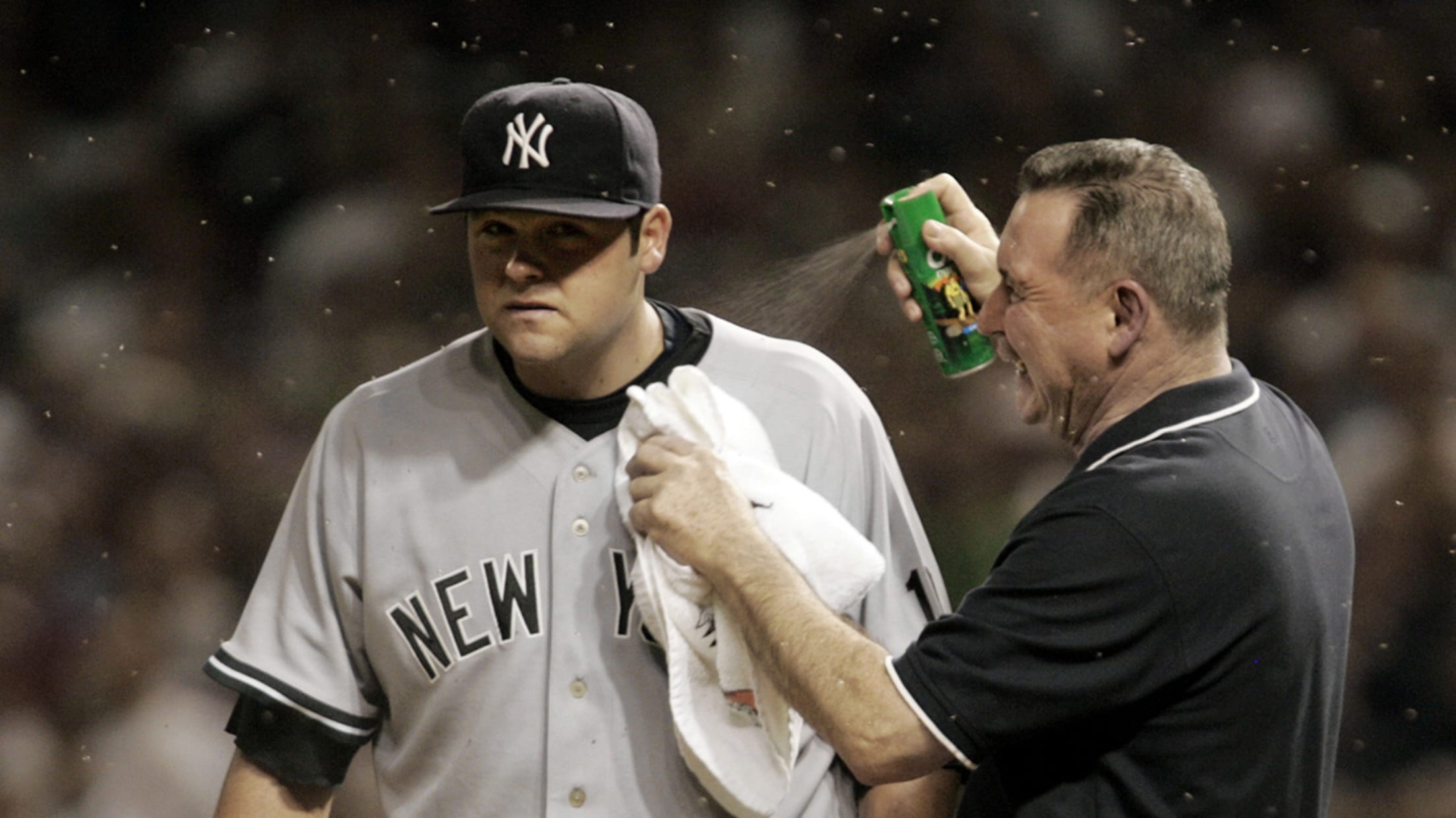 ** FILE ** New York Yankees trainer Gene Monahan sprays New York Yankees pitcher Joba Chamberlain with bug spray as swarms of small insects swarm in the eighth inning of a baseball playoff game Oct. 5, 2007, in Cleveland. A can of bug spray used in the Yankees' dugout when the tiny midges swarmed Cleveland's Jacobs Field will be among the items up for bid in a Major League Baseball auction of memorabilia from the 2007 postseason. (AP Photo/Amy Sancetta) (Amy Sancetta/AP)
When the Indians signed Joba Chamberlain to a Minor League contract back in December, the world had just one question: What about the midges? You remember them: everyone's favorite Great Lakes-friendly fly that may or may not have assisted Cleveland in winning Game 2 of the 2007 ALDS.
But that was years ago. The Indians, for their part, were ready to make amends.
We apologize sincerely, @Joba_44, about the bugs. They won't be back, we promise.

— Cleveland Indians (@Indians) December 1, 2015
While words are all well and good, though, the true test would come this summer -- when the midges come off the lake, looking to terrorize any and all unsuspecting pitchers. And on Tuesday, prior to the Indians' game against the Rays, the day of reckoning finally arrived:
Attention @Indians & Fans!

May be a rough night tonight.

Cc: @Joba_44 pic.twitter.com/ETmzq4srcw

— Monte the Color Man (@Monte_Colorman) June 21, 2016
Joba, however, would not be fooled again.
Not this time midges. Bring it. I will own u https://t.co/AYuKF2Oyh7

— Joba Chamberlain (@Joba_44) June 21, 2016
That is the confidence of a man with several cans of bug spray and hours of training under Mr. Miyagi.
Teams in this article:
Players in this article: