Joc Pederson shows no regard for his body, runs straight into wall for incredible catch
In the fifth inning of the Dodgers' 12-6 win over the Braves on Sunday, Braves rookie Mallex Smith hit a long fly ball to center field. It looked like a potential homer, but if not, definitely an extra-base hit off the wall. No human being would dare attempt to make the catch, for fear of running through the fence or ending up like a Wile E. Coyote cartoon.
Joc Pederson, as we've learned before, fears none of these things.
According to Statcast™, the Dodgers center fielder was running at a top speed of 16.7 mph when he hit the padding -- leaving a brief Joc imprint in the blue: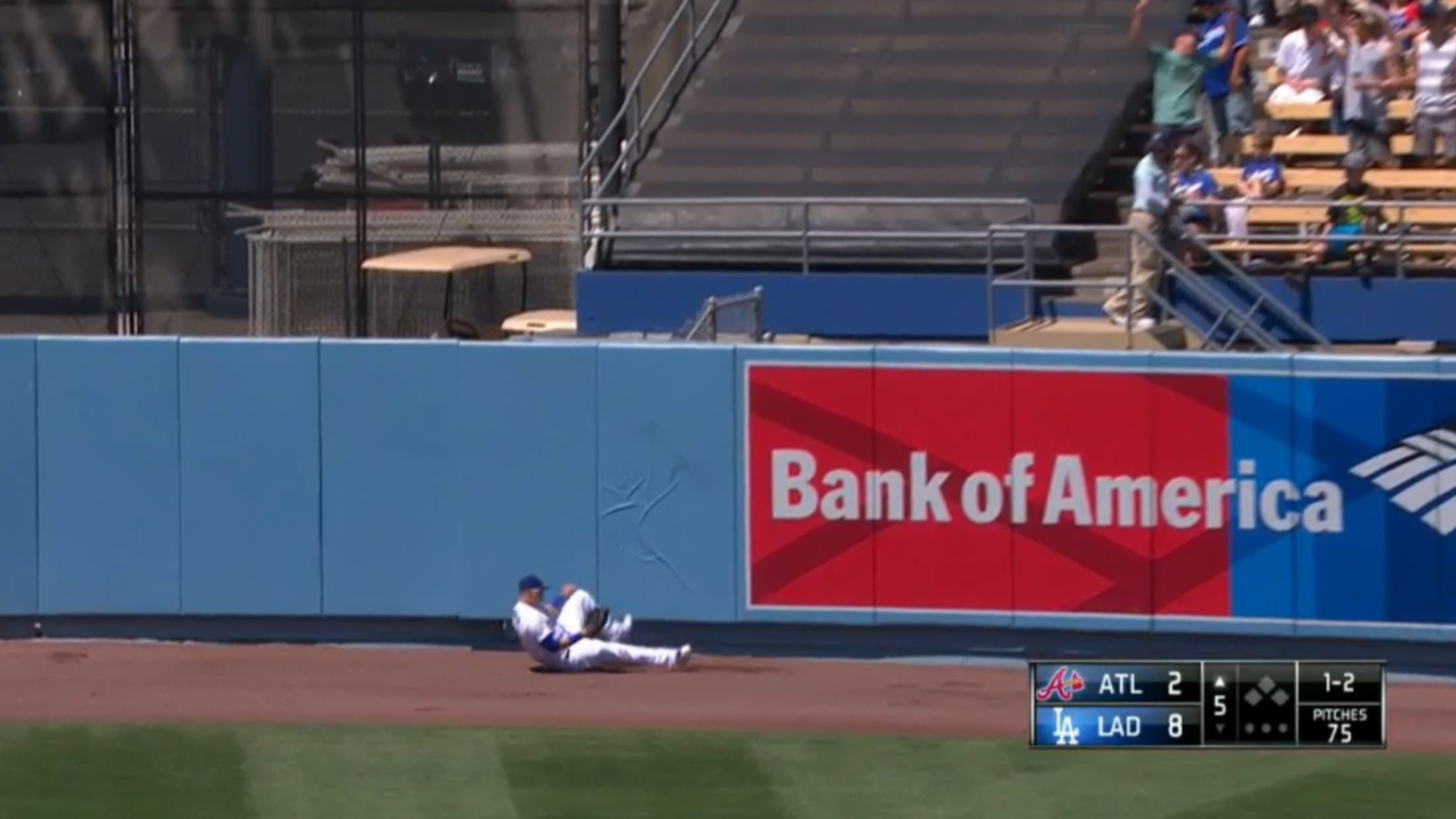 Pederson brushed it off and stayed in the game. No word on how the wall was feeling, though.
Teams in this article:
Players in this article: