Joey Gallo's monster homer gave a faraway Rangers fan an unexpected souvenir
Joey Gallo has some of the best pure power in baseball, even at just 23 years old. Of his seven MLB homers entering the 2017 campaign, six have traveled more than 420 feet, per Statcast's Mike Petriello.
Then on Tuesday night against the Indians and Carlos Carrasco, Gallo added to his collection of monster dingers with a tremendous blow. It was the result of an almost-perfect swing. Statcast measured it at 443 feet with a record-setting exit velocity to boot.
Moonshot.@JoeyGallo24's 115.6-mph, 443-foot smash is the #Statcast era's hardest HR launched at 35+ degrees. https://t.co/cUyBMnpDX8 pic.twitter.com/KGBLXTcGkr

— #Statcast (@statcast) April 5, 2017
Waiting around that spot was the happy benefactor of Gallo's colossal shot: Lily Rodriguez of Fort Worth, Texas.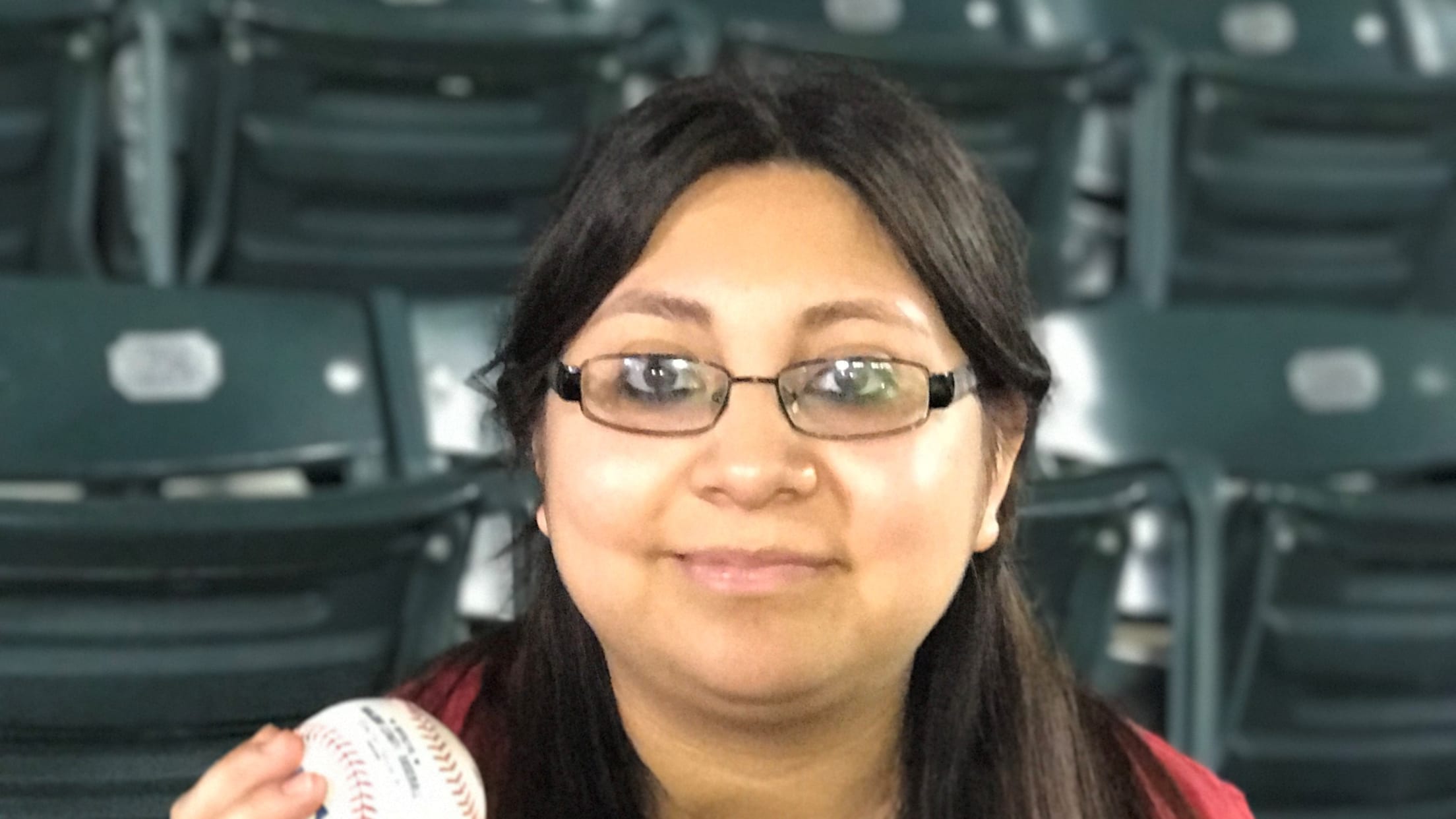 Photo via Mary Adger Bowen / MLB.com Real-Time Correspondent
When Rodriguez went to Globe Life Park for the game, she did not at all expect that she might catch a homer. Given where exactly Gallo's homer landed, that's not a surprise.
OMG gallo's HR landed here pic.twitter.com/cJpQEHeH9a

— nick (@nick_pants) April 5, 2017
Not exactly "bring-your-glove" territory.
However, Rodriguez was ready when Gallo sent the Carrasco offering deep into the Texas night.
It was a lucky night for Rodriguez, who said that Gallo was one of her favorite players.
The young slugger doesn't seem to know his own strength either. In a postgame interview with MLB.com's T.R. Sullivan, he said, "I kinda figured it was going to be a home run, but then the right fielder was looking up like he didn't see it, and I was like 'Did I not hit it as good as I thought I did?' So, you just never know."
Oh we knew, Joey. We knew.
Teams in this article:
Players in this article: