Relive the magic of Johan Santana throwing the first no-hitter in Mets history
The 2012 season was the Mets' 50th as a Major League franchise. New York had accomplished a lot in that time, from grand singles to black (cat) magic to two iconic World Series championships. But, a half-century later, one box remained unchecked: No Mets pitcher had thrown a no-hitter.
It certainly wasn't for lack of talent. Tom Seaver took a perfect game into the ninth in 1969, until Jimmy Qualls broke it up with a one-out single. Doc Gooden's 1985 campaign might very well be the best season from a pitcher ever. New York even drafted the man who holds the all-time record for career no-hitters.
And yet, the feat remained elusive. By 2012, only the Mets and the Padres had yet to throw one -- until June 1, when Johan Santana became ... No-han Santana. (Sorry, it was right there.)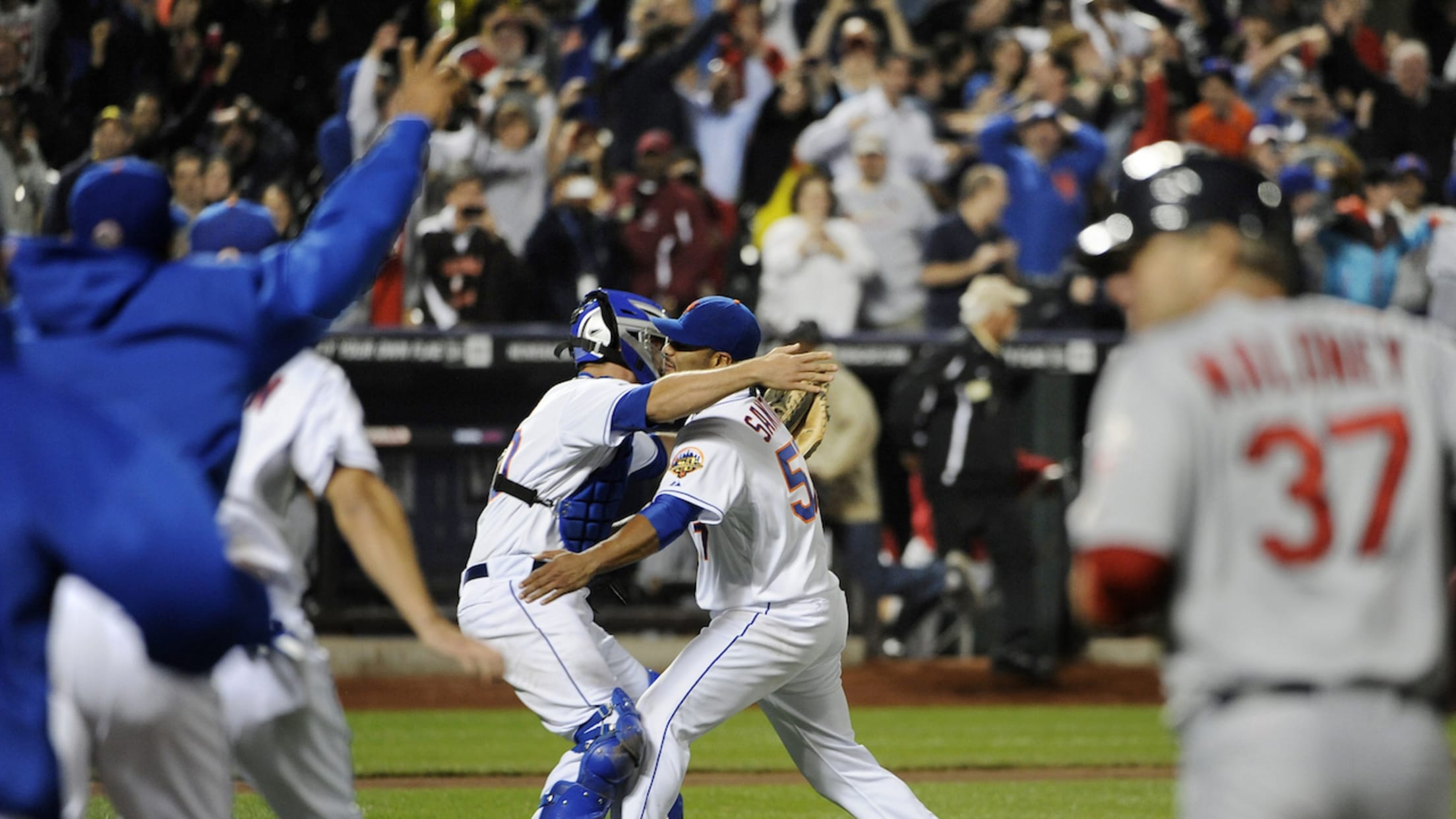 Perhaps fittingly, nothing about Santana's outing was pretty: Johan walked five on the night, and he needed a whopping 134 pitches to pull it off. And, as with all no-hitters, he got a little help -- first in the top of the sixth, when then-Cardinal Carlos Beltran's line drive was ruled foul despite just barely nicking the line:
And then in the seventh, when Mike Baxter provided the Obligatory Defensive Gem with a tumbling catch into the left-field fence:
Manager Terry Collins gave him as long of a leash as he needed, and the Citi Field crowd even picked him up during his final at-bat in the eighth:
From there, it was all Johan. He whiffed two of the final six batters he faced, finishing with eight K's in all -- and, because the Baseball Gods were smiling upon us, the final out came courtesy of a vintage Santana changeup.
If you need us, we'll be staring at the Johan Santana Comeback Tracker.