Jose Bautista was already on the Mets in 2004, but for such a short time that he didn't realize it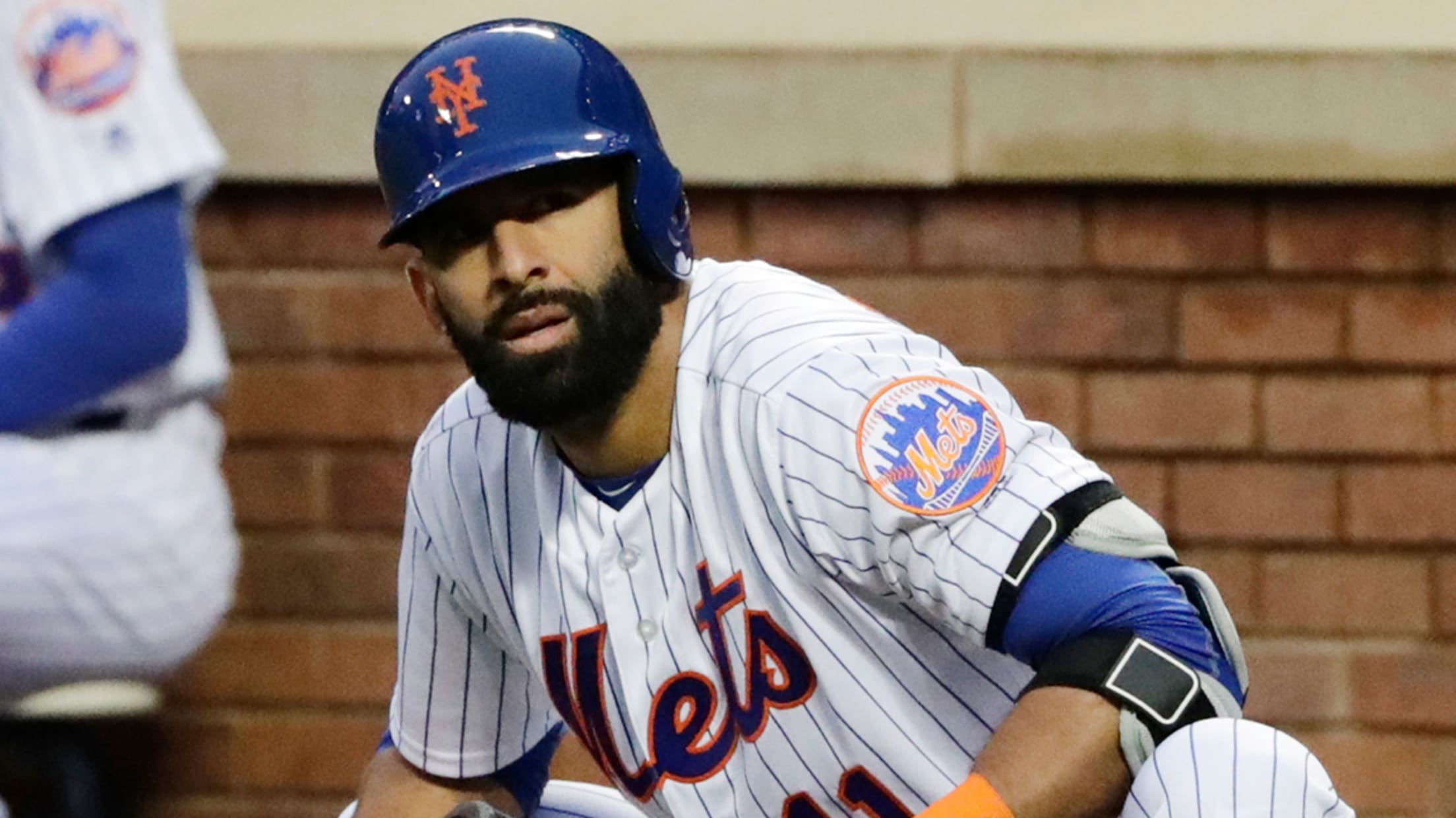 The Mets signedJosé Bautista to a one-year deal on Tuesday. The six-time All-Star returns to Queens to fill the missing outfield spots left by injuries to Yoenis Céspedes and Juan Lagares.
Yes, we did say "returns," because back in 2004, the 23-year-old baby Bautista was dealt by the Royals to the Mets at the Trade Deadline. Bautista was just a trade chip for the team as, literally hours later, he was shipped off to the Pirates along with hard-hittin' Ty Wigginton and a Minor League pitcher for prized starter Kris Benson and infielder Jeff Keppinger.
Jim Duquette, Mets GM at the time and current MLB Network analyst, spoke to MLB.com about the '04 deal on Tuesday:
"We were in need of Major League, controllable starting pitching and Kris Benson of the Pirates was one of the top starters available. I had been talking to their GM Dave Littlefield for about a month and he continually asked me for David Wright, who was our top prospect at the time and we obviously were not going to trade him. Littlefield asked me if I could get Bautista from KC, and if so, then we had a deal."
Duquette was able to get Bautista -- "a utility bat at the Major League level" -- for catching prospect Justin Huber and made the deal with Pittsburgh. Bautista spent five years there and then Blue Jays GM J.P. Ricciardi (who's currently special assistant to GM Sandy Alderson and was in direct communication with Jose this time around) brought him to Toronto. Bautista, of course, surpassed every player involved in the '04 deal and rose to legendary status as Bat Flippin' Joey Bats:
But back to that June 30 day in '04: The movement from team to team was so much for the future star and his time was so fleeting in Queens that he didn't even realize he had been on the Mets until the next day. Here's more from a 2011 Wall Street Journal article with Bautista talking to a Providence Journal reporter:
"I kind of got blindsided by everything," Bautista told a reporter from the Providence Journal. "They called me into the office. The three-way trade was already worked out. You have to go through some paperwork, so [the Royals] pulled me off the field and told me to go home and that I was going to be going back to Pittsburgh...I didn't really know about the Mets being part of the deal until the next day."
Well, let's hope this time around is a little more memorable.
Teams in this article:
Players in this article: