Jose Ramirez stepped up to the plate when Trevor Bauer asked for his injury to be Crying Jordan'd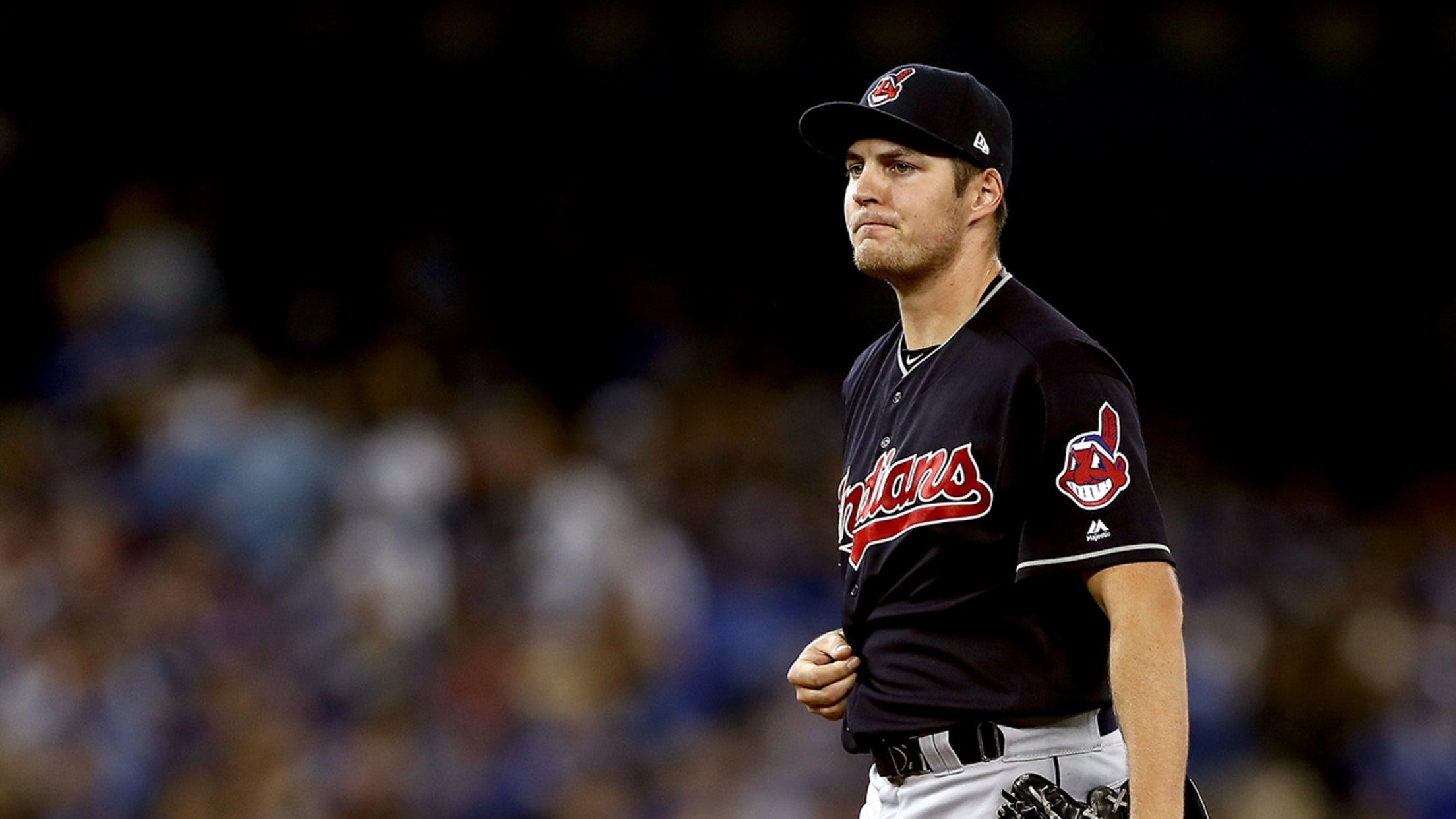 TORONTO, ON - OCTOBER 17: Trevor Bauer #47 of the Cleveland Indians looks on in the first inning against the Toronto Blue Jays during game three of the American League Championship Series at Rogers Centre on October 17, 2016 in Toronto, Canada. (Photo by Elsa/Getty Images) (Elsa/Getty Images)
In Game 3 of the ALCS, Trevor Bauer was Cleveland's starting pitcher despite a gory drone-inflicted injury to his pinky finger. The hope was that the stitches would hold long enough for Bauer to pitch some of the game, but by the matchup's fourth batter, his wound opened to the extent that television cameras were broadcasting footage of blood dramatically dripping as he stood on the mound.
Bauer had to be pulled from the game, but, fortunately for him and his teammates, the bullpen collectively put together a stellar performance and Cleveland won the game, 4-2, to take a commanding three games to none series lead. Since everything worked out just fine, Bauer took to Twitter with a simple request:
Someone please crying Jordan the vine of the blood dripping from my finger

— Trevor Bauer (@BauerOutage) October 18, 2016
His teammate, Jose Ramirez, was right there to help Bauer out.
.@BauerOutage pic.twitter.com/oS75L0iRdV

— Jose Ramirez (@MrLapara) October 18, 2016
Now that's a good teammate.
You can watch Cleveland go for the series sweep later today on TBS/Sportsnet at 4 p.m. ET.
Teams in this article:
Players in this article: