Joe and Josh Breaux, yes, the Breaux bros, were taken nine picks apart in the MLB Draft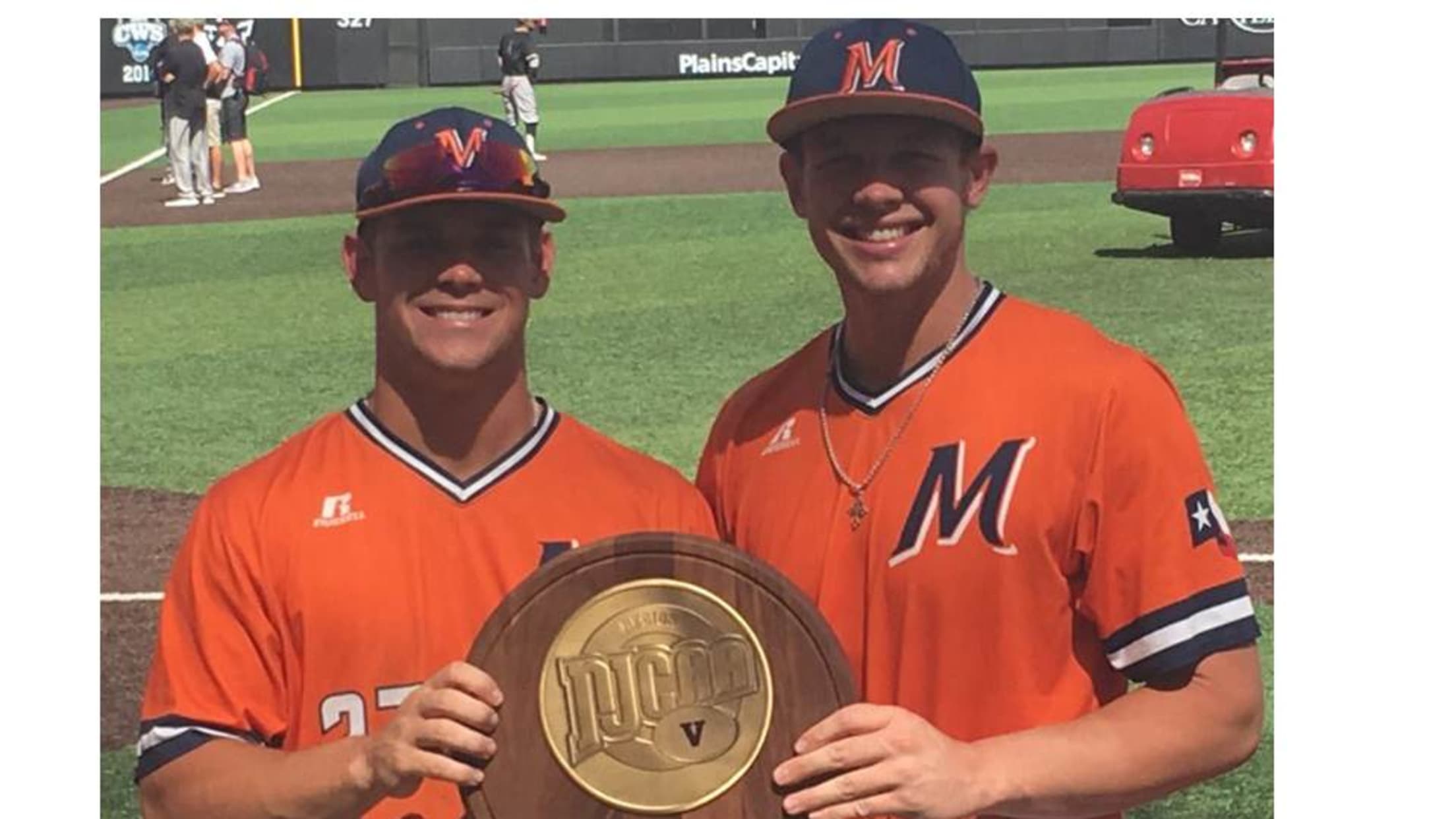 Two brothers, Joe (OF, Phillies) and Josh (C, Astros), were taken on Day 3 of the MLB Draft on Wednesday. They both played together at McLennan Community College. Not only were they taken in the same Draft, but they were also taken just nine picks apart in the 36th round. Most importantly, Joe and Josh's last name is Breaux.
They are the Breaux bros. Yes, as pronounced over and over and over again by this robot, the bro bros.
Here they are in a photo tweeted by their dad James (their mom's name is Jobie, they have another brother John and sister Joy).
Just 2 yrs ago y'all were heading to state...now the NJCAA WS. How blessed are we? @JosiahBreaux @BigBoshy22 @TomballHSBBall @mccbaseball1 pic.twitter.com/ZLN0qZIuQr

— James Breaux (@jimmybob72) May 17, 2017
And here's Josh driving in four runs, including his Breaux bro Joe, on a grand slam in this year's JUCO World Series:
"Can you hit a grand slam?" "That's a clown question, Breaux." #njcaabaseball pic.twitter.com/YHezFP9KCo

— NJCAA TV (@NJCAATV) May 29, 2017
Joe finished the year with a .356 average, 10 homers and 16 steals, while Josh hit .401 with 19 dingers and 82 RBIs. We wish the Breaux bros luck on their journey through professional baseball.
Photo via McLennan Athletics