Josh Donaldson's RBI double ricocheted off a confused Adrian Beltre's glove
When you're four-time Gold Glove Award-winning third baseman Adrián Beltré, you expect that when you thrust your glove into the air to snag the ball flying over your head, you will catch it. So, when Beltre did just that in an attempt to grab Josh Donaldson's sharp liner in the third inning of ALDS Game 1 between the Blue Jays and Rangers on Thursday, he was understandably confused as to why the baseball did not find the inside of his glove with the reassuring pop he is so accustomed to.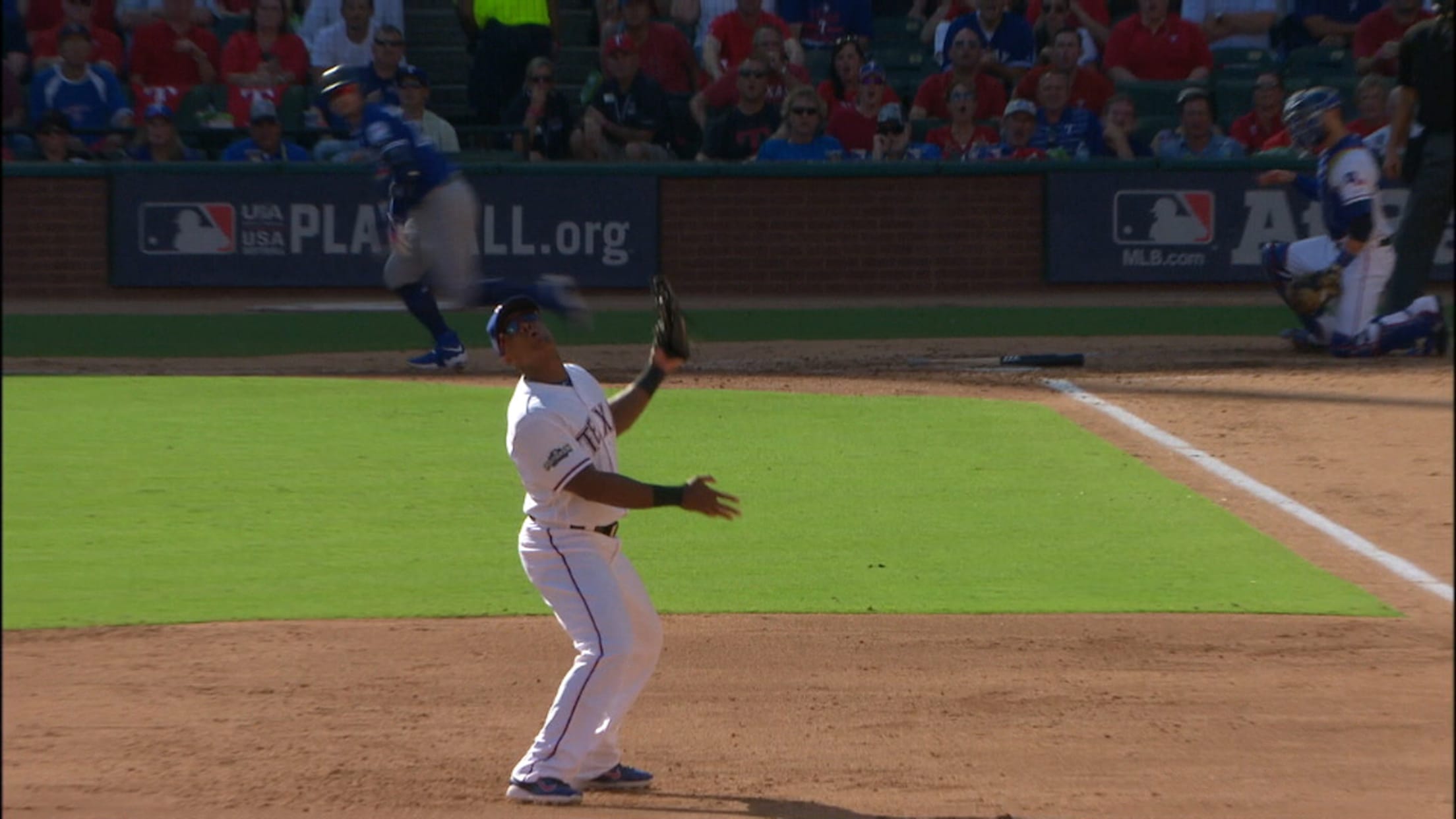 He looked up into the air as if to say, "Baseball, where have you gone? Have you flown off into the great beyond in the sky?" Meanwhile, the ball bounced off his glove and sailed into left field to give Donaldson an RBI double that ignited the Blue Jays' five-run inning. The Blue Jays never looked back, topping the Rangers, 10-1.
Watch ALDS Game 2 on Friday at 1 p.m. ET/noon CT on TBS and Sportsnet.
Teams in this article:
Players in this article: