With flip-up shades and flowing locks, Josh Rutledge is your new fashion icon
Cary Grant.
James Dean.
Chris Sabo.
These are fashion icons. It may be time to add one more to the list: Red Sox infielder Josh Rutledge. Making his 2016 debut during the Red Sox's Patriots Day game against the Blue Jays, Rutledge also unveiled a retro futuristic style that is sure to make him your new go-to when asking for haircuts or figuring out what eyewear to rock.
In the second inning, Rutledge doubled off J.A. Happ, which allowed him to pull off a shampoo commercial-style hairflip when he reached the base.
Rutledge even made sure he looked classically cool when in the field. Sure, he hasn't yet found a way to incorporate a leather jacket into his uniform, but he was wearing a pair of flip-up sunglasses, otherwise known as the coolest shades a human can wear.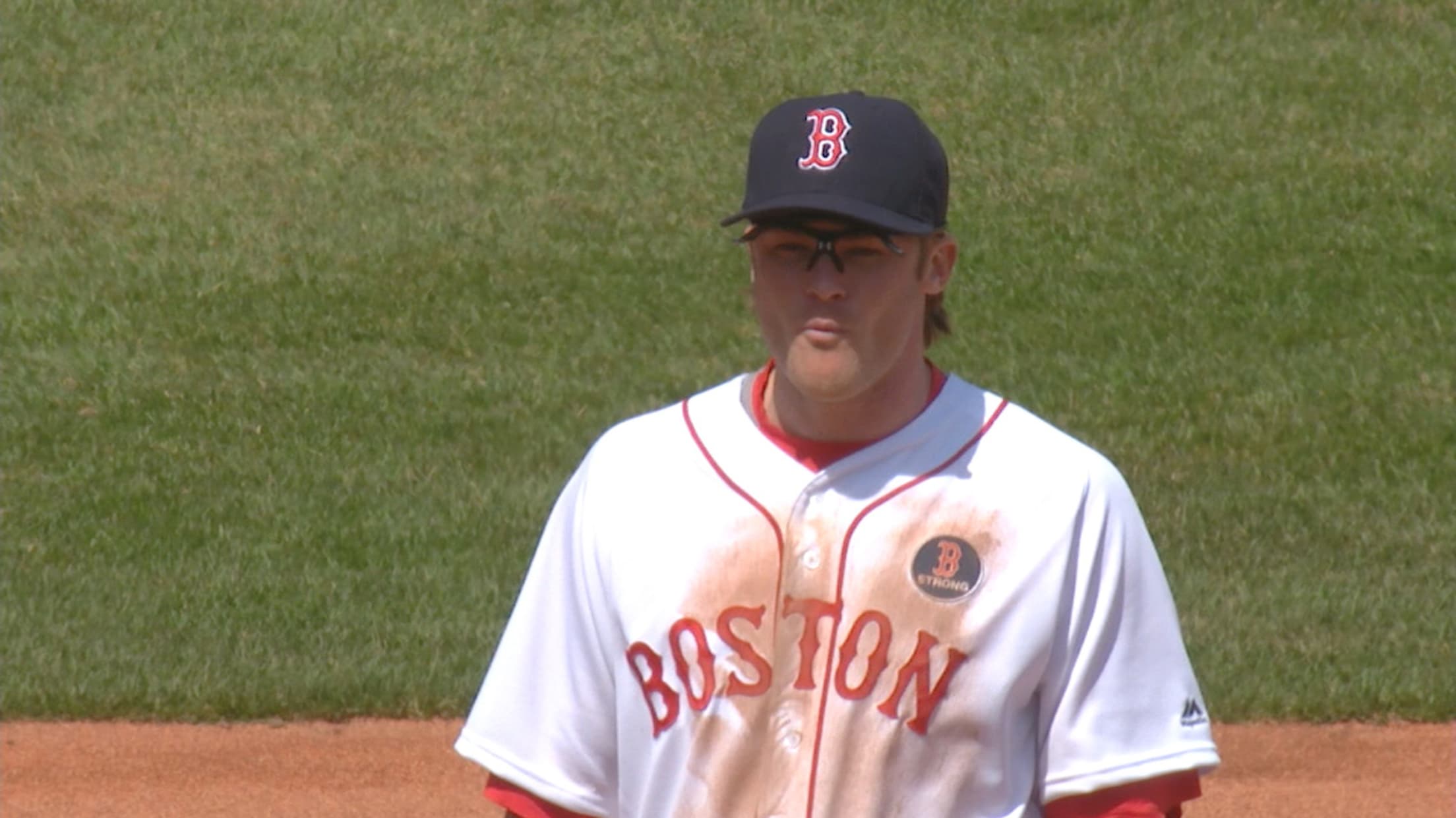 We fully expect Marc Jacobs' next fashion line to be full of Rutledge-inspired pieces.
Teams in this article:
Players in this article: