Jugadores de MLB elogian el legado de Roberto Clemente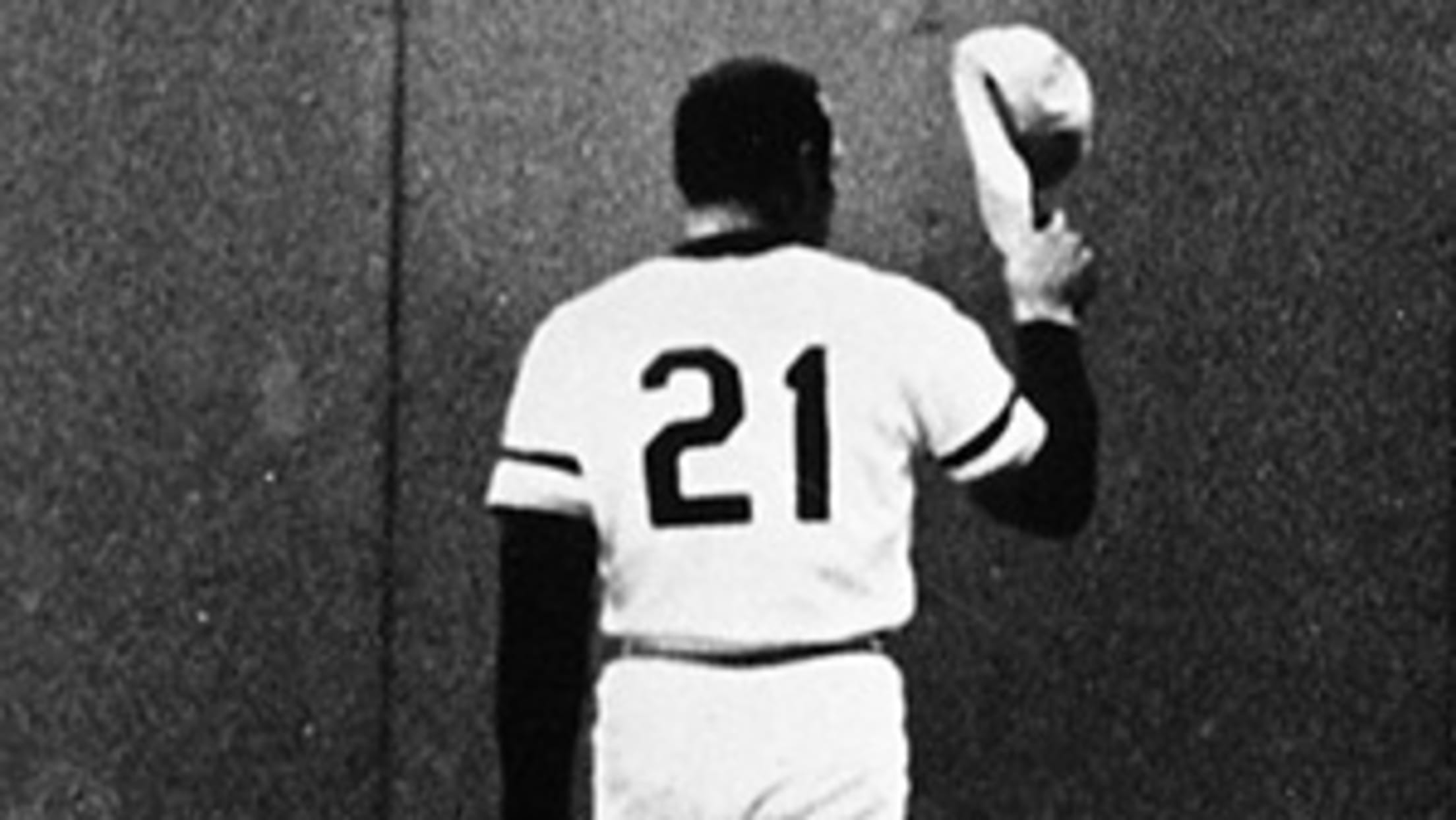 El legendario Roberto Clemente ha inspirado a muchos atletas, en especial a los jugadores latinos en las Grandes Ligas por haber sido un líder dentro y fuera del terreno de juego.
Para el lanzador dominicano de los Yankees, Luis Severino, Clemente es el Jackie Robinson latino. Al igual que Robinson (primer afroamericano en jugar en Grandes Ligas), Roberto rompió los esquemas sociales y fue el primer latino en ser exaltado al Salón de la Fama en Cooperstown y una de las primeras estrellas latinoamericanas en las Mayores.
.@LuisSeverino94 reconoce lo grande que es el legado de Roberto Clemente. 🇩🇴🙏 #LasMayores#ClementeDay pic.twitter.com/nWUZIsO1zy

— LasMayores (@LasMayores) September 5, 2018
El primera base dominicano de los Angels, Albert Pujols, mencionó que Roberto es un ejemplo a seguir, y que mientras iba creciendo y jugaba béisbol aprendió a admirar su legado. Pujols no fue el único en elogiar al astro boricua. En este video de Las Mayores hablan otras estrellas del deporte como: el lanzador cubano Aroldis Chapman, el receptor puertorriqueño Yadier Molina y el segunda base venezolano Gleyber Torres.
¡Wow! 😲
Hagamos este video viral.
Escuchen lo que dicen los jugadores del presente sobre el legado de Roberto Clemente.

¡Compártanlo! 🙌#LasMayores #ClementeDay pic.twitter.com/TftpeNjUhH

— LasMayores (@LasMayores) September 5, 2018
En el Día de Roberto Clemente en MLB han sido muchos los jugadores que han acudido a sus redes sociales para dedicarle unas palabras a Clemente.
El lanzador de los Piratas Trevor Williams publicó un emotivo mensaje en su cuenta de Twitter. En dicha publicación menciona que Roberto es un ejemplo de lo que es ser un líder. Agregó, que criará a sus hijos para que emulen su espiritu y amor por el juego y por los demás. Incluso, dijo sentirse honrado de vestir el uniforme de los Piratas y continuar con su legado en la ciudad de Pittsburgh.
Happy Roberto Clemente Day! Today we honor the great one. He exemplified the definition of servant leadership. I will raise my children to emulate his spirit & love for the game & for others. I am proud to wear the Pirate uniform and carry on his legacy in Pittsburgh #TeamAdidas pic.twitter.com/31zSnrzXxv

— Trevor Williams (@MeLlamoTrevor) September 5, 2018
El abridor boricua de los Twins, José Berríos, también dijo sentirse orgulloso de poder celebrar y reconocer al gran atleta y ser humano que fue Clemente.
El inmortal del Salón de la Fama, el dominicano Vladimir Guerrero, dijo que el legado de Clemente vivirá por siempre.
Nos consta que así será. Por años, Roberto ha sido el ídolo de muchos y su historia siempre será contada entre los amantes del deporte. Honor a quien honor merece. ¡Feliz Día de Roberto Clemente!
Teams in this article:
Players in this article: