Justin Turner and his fiancee met up with Ed Sheeran backstage and have the photo to prove it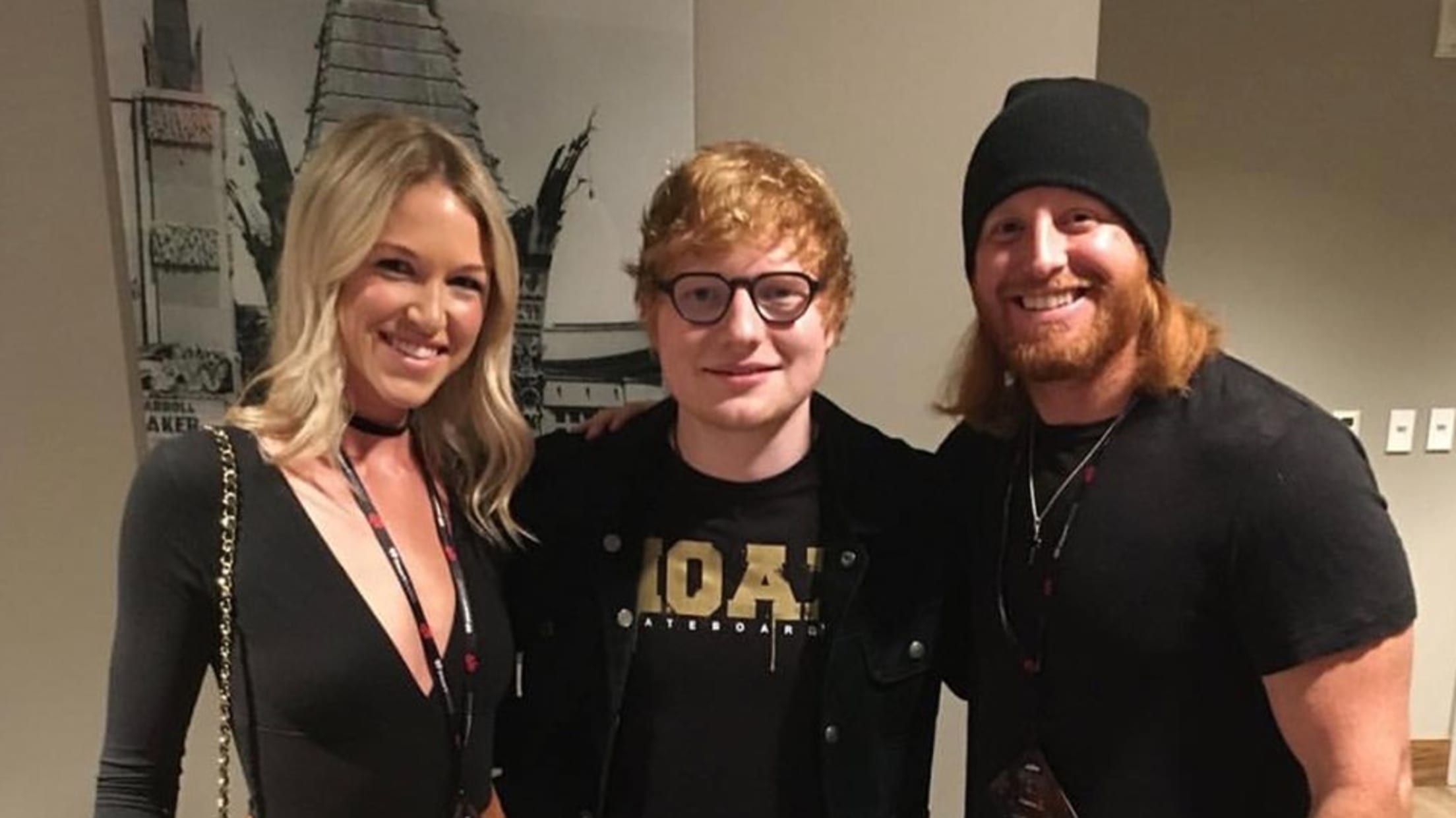 Two of the world's most prominent redheads joined forces on Friday night (sorry, Conan O'Brien and Prince Harry ... maybe next time).
In Los Angeles, Dodgers third baseman Justin Turner and his fiancée, Kourtney, went to a Jingle Ball holiday concert at the Forum. Turner documented their excitement seeing a set from Ed Sheeran with various Instagram Story videos throughout the night, a few of them featuring some enthusiastic singing from the pair.
After the show, two worlds merged when Justin and Kourtney met up with Sheeran backstage. That's a lot of red hair in one photo:
This concert meet-up was the logical progression of the relationship between Turner (who uses Sheeran's megahit "Shape of You" as his walk-up music) and Sheeran (who gave Turner a shout-out by wearing a No. 10 Dodgers jersey at a concert in Los Angeles during the season).
Next up, maybe Sheeran will pay a visit to Dodger Stadium to toss a ceremonial first pitch to Turner.
Hey, he (and we) can dream, right?
Teams in this article:
Players in this article: