Exactly 29 years after Kirk Gibson, Justin Turner hit a postseason walk-off homer for the Dodgers
Prior to Sunday night, it'd been a long time since the Dodgers won a postseason game on a walk-off homer.
How long? Well, their most recent on record was Kirk Gibson's Game 1 blast off Dennis Eckersley in the 1988 World Series:
That fabled baseball moment took place on Oct. 15, 1988.
Well, on Sunday, the Dodgers won Game 2 of the National League Championship Series presented by Camping World, 4-1, over the Cubs to take a 2-0 lead in the series. They did so with a walk-off home run ... on the 29th anniversary to the day of the Gibson blast. Seriously.
Just soak it in:
That really happened, as Justin Turner connected on a 1-0 offering from John Lackey, sending it to deep center field and setting off pandemonium in Los Angeles. It landed in the outstretched glove of a Dodgers fan in a Chase Utley jersey, who calmly walked over and extended his arm out of the center-field bleachers.
Caps off to that guy for the tremendous effort, as he somehow had the wherewithal to look so calm in pulling in that extra-special souvenir:
After the post-win revelry died down, Turner told MLB Network's Sam Ryan something really great: He relayed a story about being a kid in his grandmother's house, watching the Gibson homer on TV.
Turner also mentioned that he briefly considered pumping his fists around the bases. Instead, a triumphant arms-raised-high pose was his pick: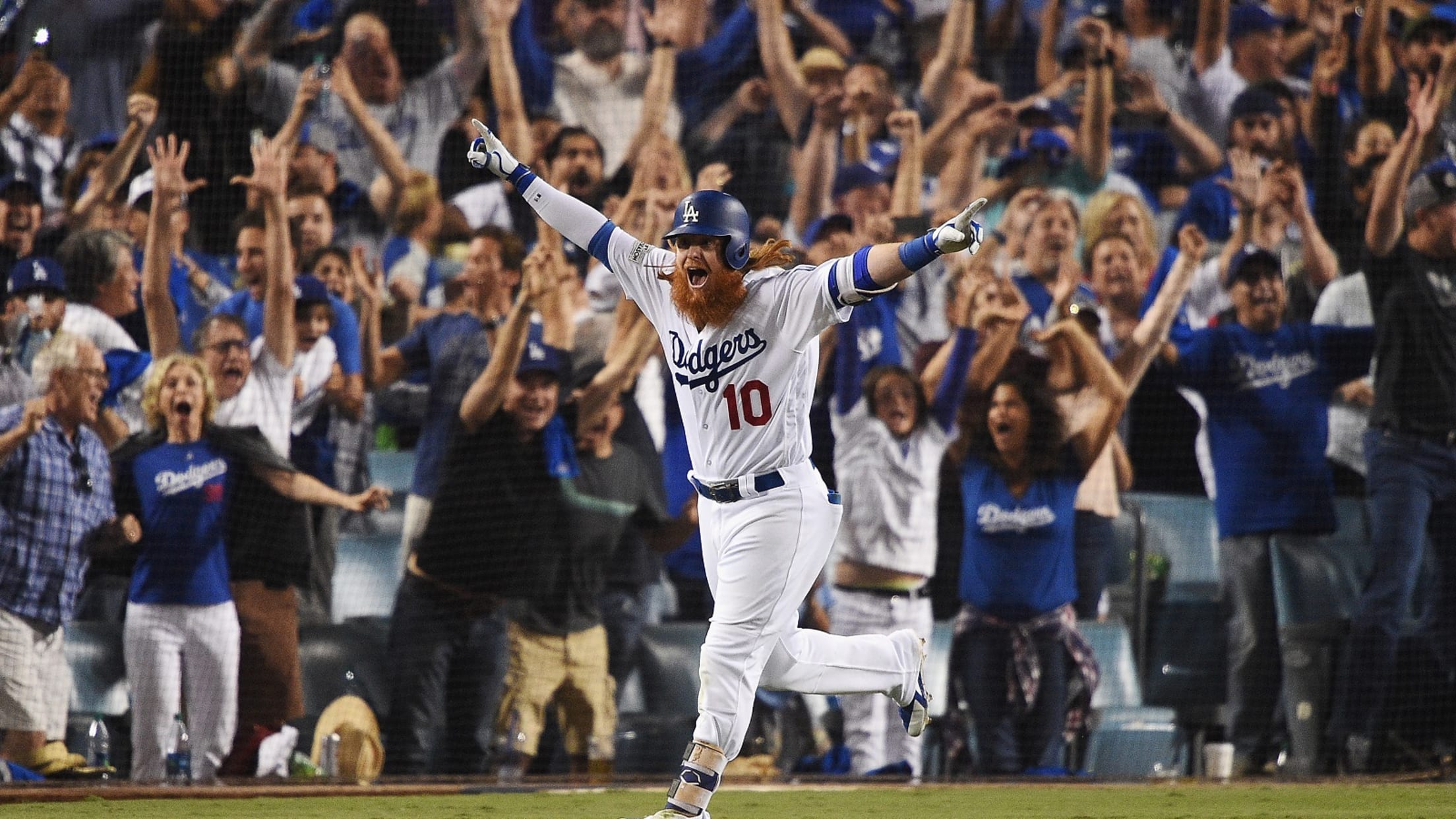 And it ended up with a mobscene at home plate, naturally.
And don't worry -- Turner ended up getting the ball back from the fan, after some negotiations:
You can see the full interview here:
With the Dodgers staked to a 2-0 series lead, the NLCS now shifts to Chicago. Tune in to Game 3, Tuesday, 9 p.m. ET/8 CT/6 PT on TBS.
Teams in this article:
Players in this article: