Is Justin Verlander in the midst of the greatest pitching run of all-time?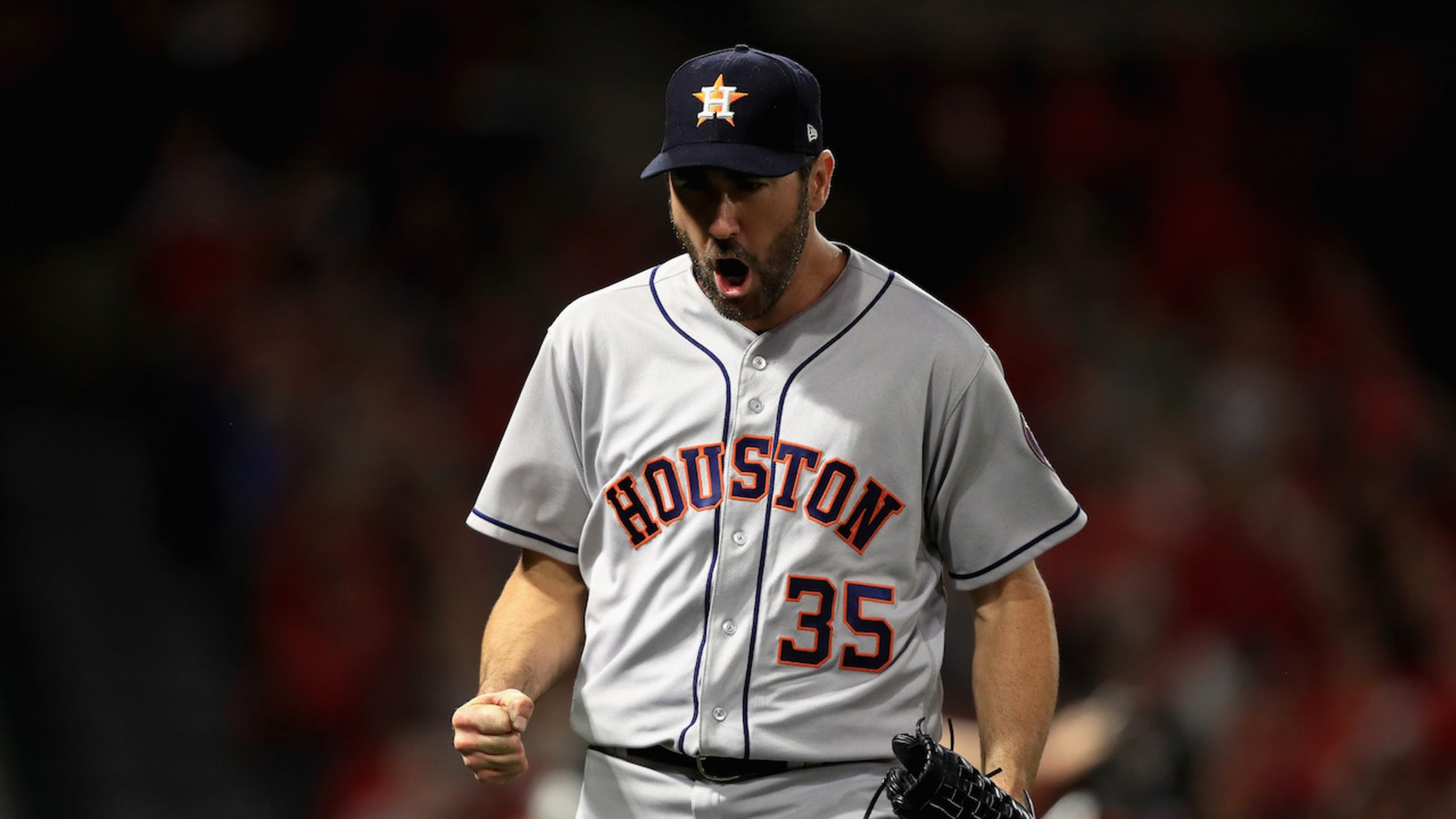 ANAHEIM, CA - MAY 16: Justin Verlander #35 of the Houston Astros reacts to throwing out Mike Trout #27 of the Los Angeles Angels of Anaheim on a grounder to end the eighth inning of a game at Angel Stadium on May 16, 2018 in Anaheim, California. (Photo by Sean M. Haffey/Getty Images) (Sean M. Haffey/Getty Images)
It can be hard to remember after the World Series parade and all, but when Justin Verlander signed off on a last-minute deal to Houston last August, we weren't sure just what pitcher the Astros were getting. Was it the former MVP and perennial Cy Young contender, one of the most reliable arms in the game? Or was it the pitcher entering his mid-30s with a recent string of injuries, a declining fastball and a 4.73 ERA at the All-Star break?
The answer, as it turns out, was neither: Instead, Verlander in Houston has put together arguably the greatest stretch of pitching in baseball history.
Including both the regular season and postseason, Verlander has made 22 starts in an Astros uniform (23 total appearances, counting his relief stint against the Red Sox in the ALDS). He's thrown 152 innings over that span, and the results have been just jaw-dropping: a 1.36 ERA -- 1.11 this year, entering his start on Sunday -- with 10.6 strikeouts per nine innings and a 0.724 WHIP.
If those numbers seem preposterously, historically good, well, you're not wrong. They're so good, in fact, that the question has become: Is this the best pitching we've seen from any starter, ever? That seems hyperbolic, but it really shouldn't:
(Click here for full-size)
Above is a collection of the greatest pitching seasons of all-time, and as you can see, Verlander's Astros run matches up remarkably well. His ERA would be the second-lowest single-season total since the Deadball Era, behind only Bob Gibson's iconic '68 campaign. His WHIP would be the second-lowest ever behind 2000 Pedro, and that guy was essentially unhittable. And, last but not least, his Houston ERA+ (ERA adjusted for park and era, normalized so that 100 is average) sits at 354 -- a full 60 points higher than the current Major League single-season record.
Obviously, this is spread across multiple years, and Verlander's yet to throw a full season's worth of innings as an Astro. But it's still been a remarkable run, and if he keeps this up, we may look back at it as something even greater.
Teams in this article:
Players in this article: