Country superstar Keith Urban read the lineup and got to meet everyone at Monday's Dodgers game
Country music great Keith Urban is riding the wave of his new album, "Ripcord", and it carried him to Dodger Stadium on Monday as a special guest before the Dodgers' game with the visiting Mets.
.@KeithUrban in the house! He'll announce the #Dodgers' starting lineup tonight. #RIPCORD

📷:@JonSooHooPics pic.twitter.com/hCwFkLJhyi

— Los Angeles Dodgers (@Dodgers) May 10, 2016
It all began during batting practice. Urban exchanged pleasantries with Mets manager Terry Collins, and the two had a spirited conversation for a few minutes: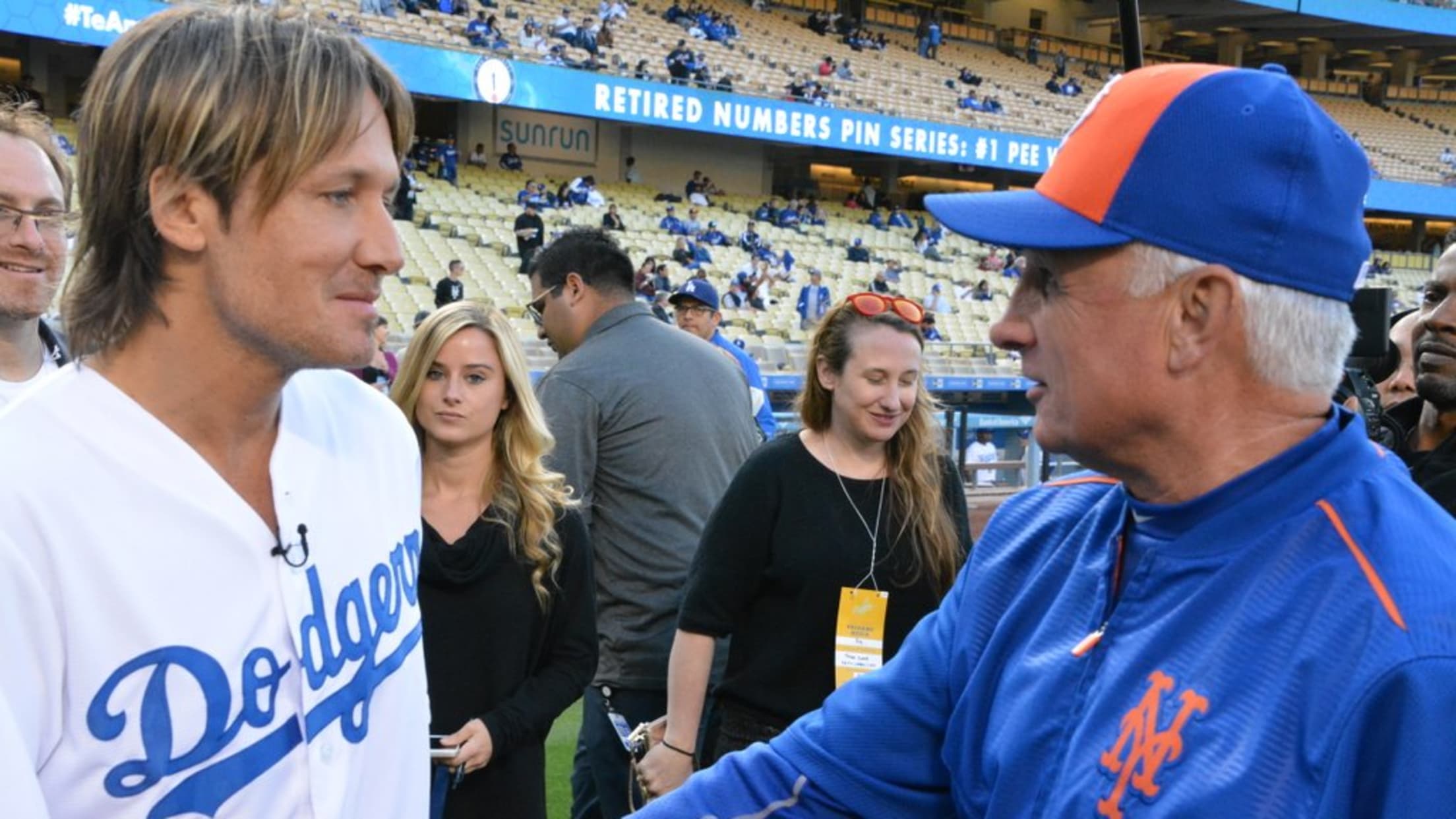 Up next was a visit to the Sports Net LA set on the third-base line (where he met with Nomar Garciaparra, Orel Hershiser and Alanna Rizzo) and a chat with A.J. Ellis, who was on his way out to the bullpen to warm up with starter Scott Kazmir.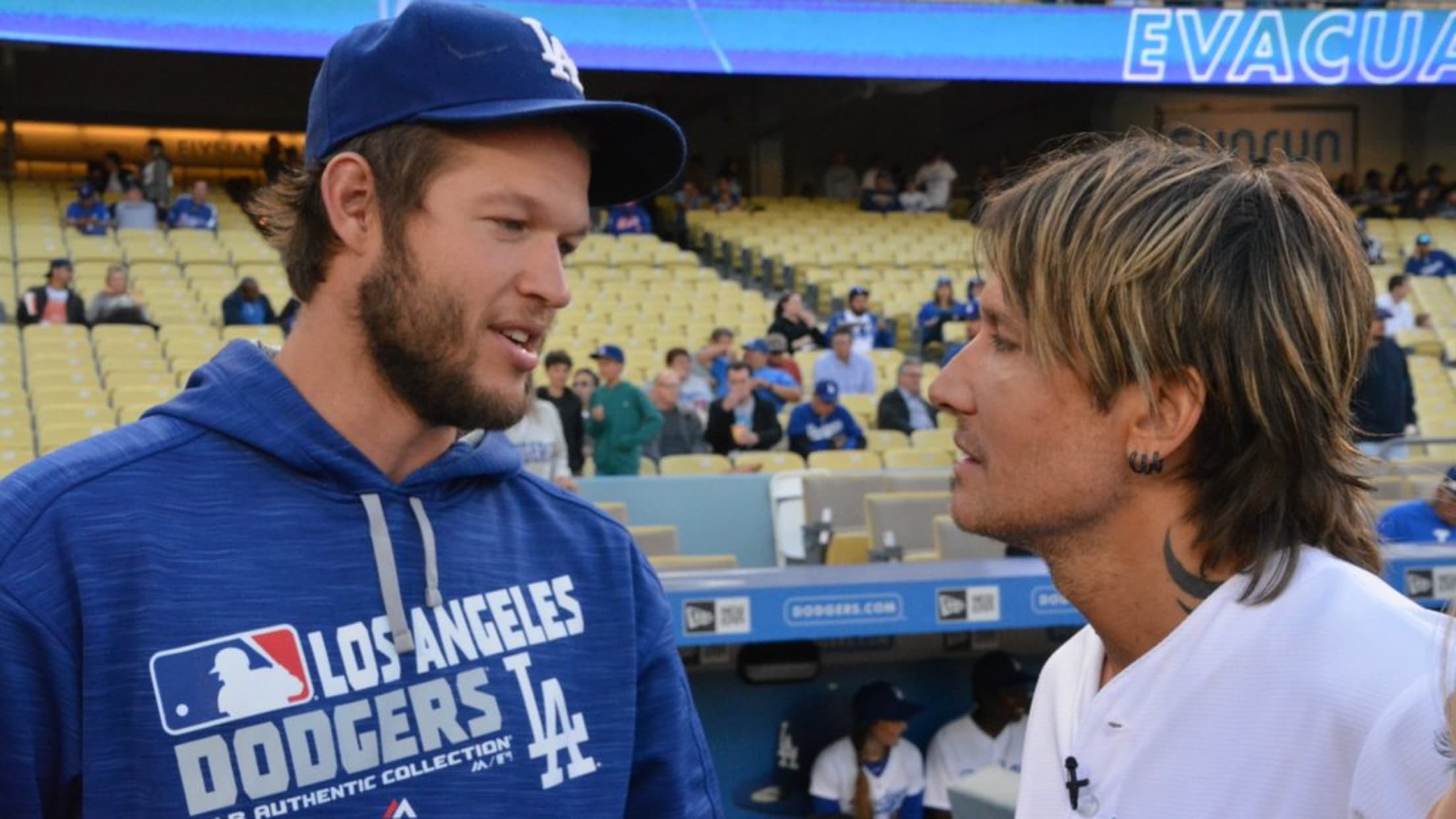 At that point, Urban met with the Kershaws -- Clayton, wife Ellen and their young daughter. Their conversation lasted a while, and during the chat Kershaw invited Urban to take part in his upcoming charity ping-pong tournament. It was then that Urban headed to the batting cages to spend some quality time with Justin Turner:
Two big fans, Corey Seager and Joc Pederson, also made sure to grab a photo-op with Urban as well: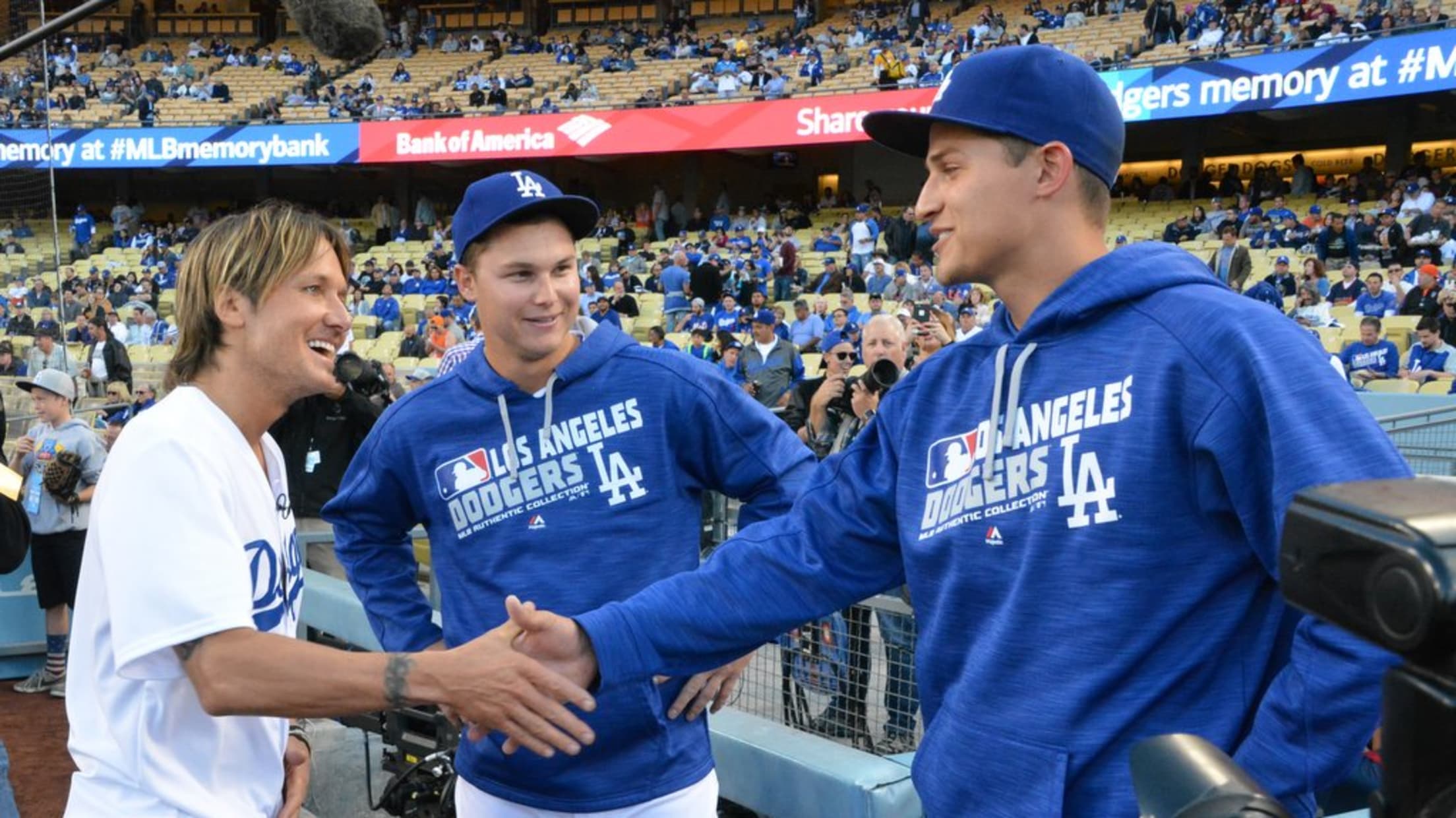 The most remarkable aspect of the night may have been the fact that Urban actually played a free gig in Nashville hours before flying to Southern California for his evening at the ballpark, announced the Dodgers' starting lineup prior to first pitch -- and did a solid job.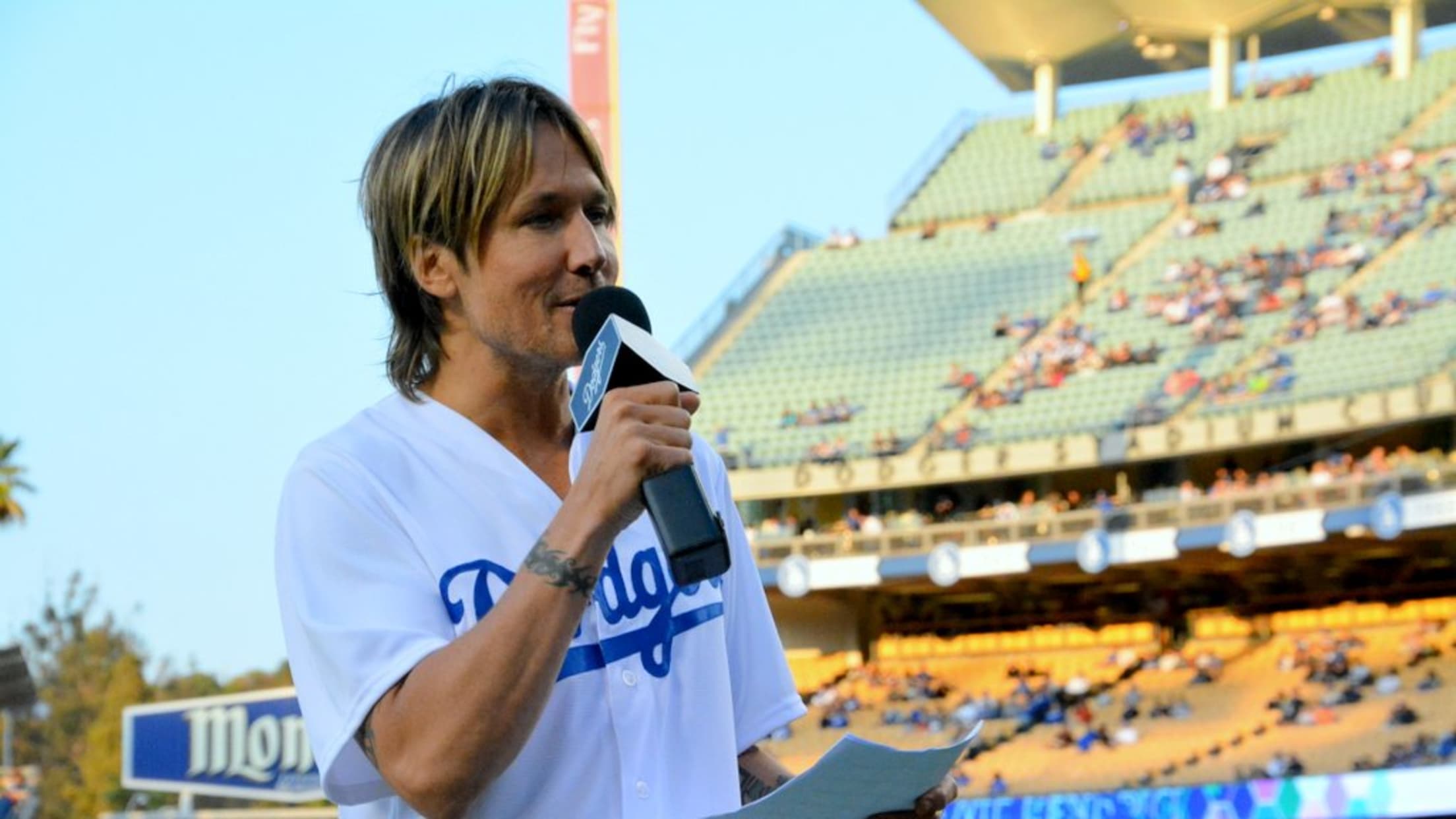 Of course, no visit to Dodger Stadium is complete without an in-depth conversation with Tommy Lasorda: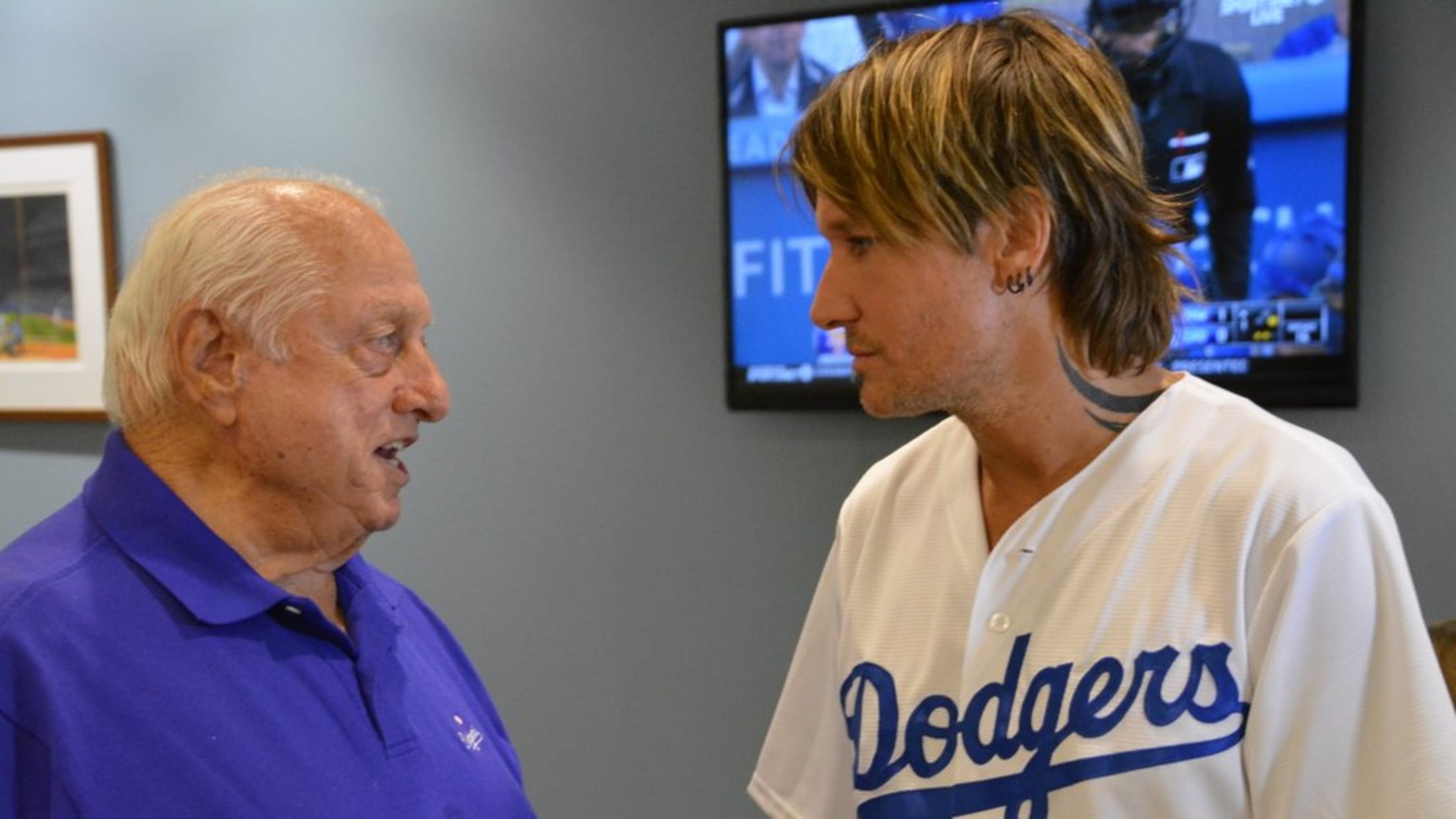 Or a man whose head was painted to resemble a baseball. We'll call him "Baseball Man," because why not?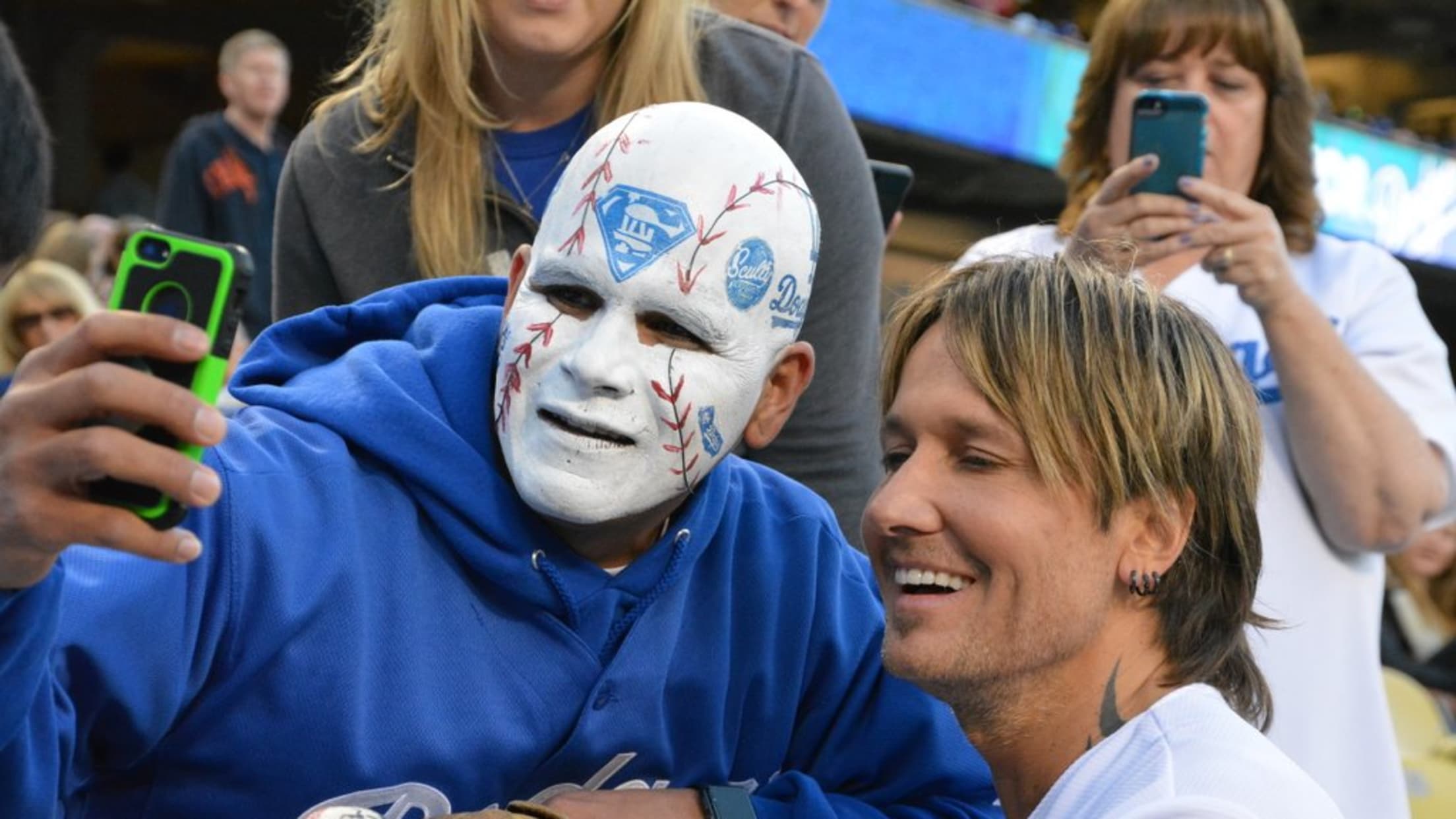 Click here for the full photo gallery documenting Urban's big night, check out some more of MLB Entertainment's featured artists and watch below to see Urban announce the Dodgers' lineup: