Ken Griffey Jr. flips his cap backward at Hall of Fame news conference, proves time is an illusion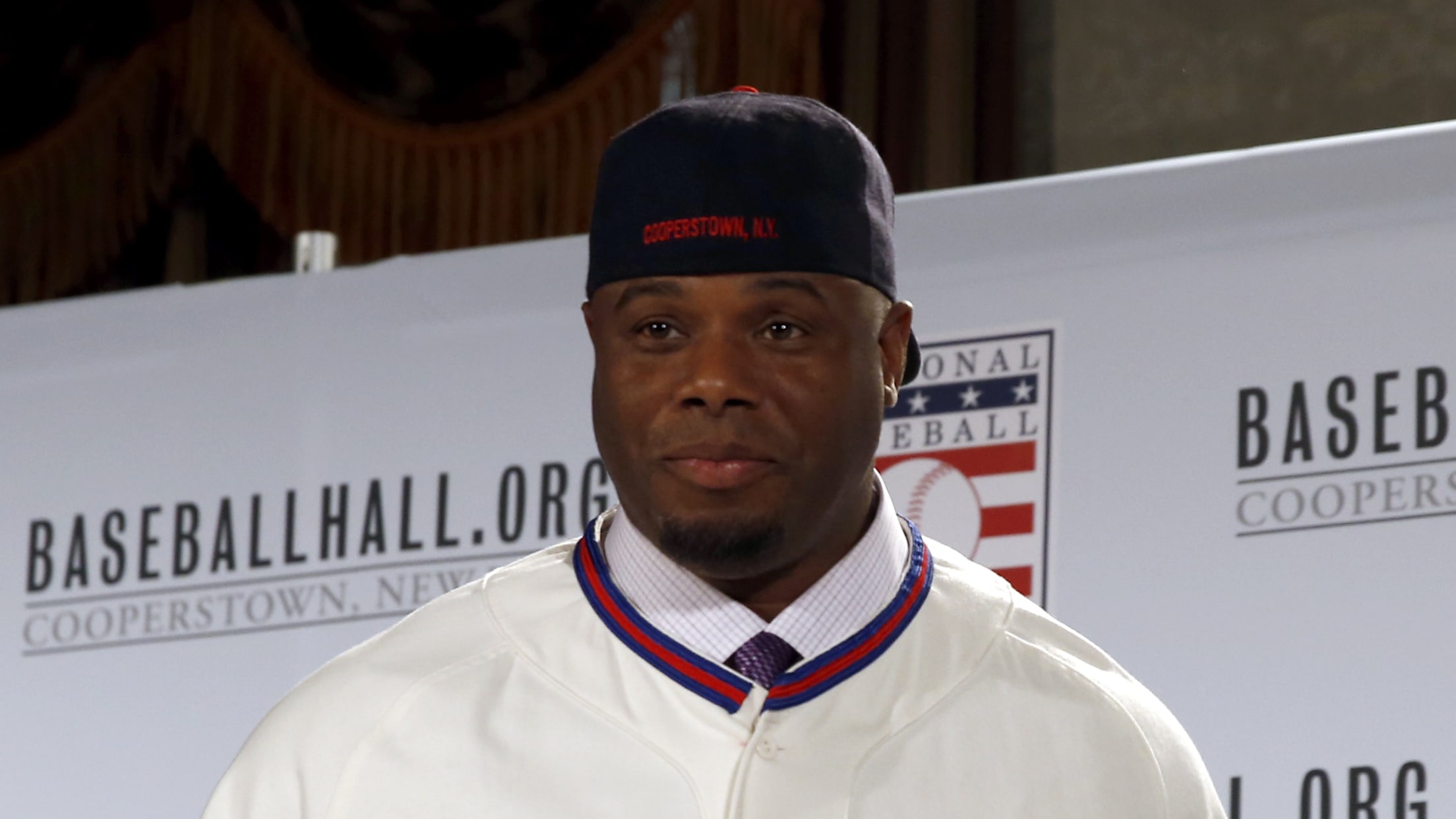 NEW YORK, NY - JANUARY 7: 2016 Hall of Fame inductee Ken Griffey Jr. looks on during the press conference announcing the 2016 Hall of Fame inductees at the New York Athletic Club on Thursday, January 7, 2016 in New York City, New York. (Photo by Jeff Zelevansky/MLB Photos via Getty Images) *** Local Caption *** Ken Griffey Jr. (Jeff Zelevansky/Getty Images)
Albert Einstein and his fellow physicists knew that "the separation between past, present and future is only an illusion." Ken Griffey Jr. proved that theory at Thursday's Hall of Fame news conference.
Coming out with Mike Piazza in their spiffy Hall of Fame duds, Griffey stopped and promptly flipped around his ballcap. Instantly, our perception of the last 20 years melted away. This wasn't Griffey, the Hall of Fame inductee, this was The Kid, whose smile lit up the box of our favorite breakfast cereal.
Sure, he's a little more aged, and perhaps his swing would be a little slower, but that has less to do with time's linear movement and more the endless expansion of the universe changing our perception. Or something. After all, I'm no Einstein.
Sadly, it looks like Griffey's plaque will have the center fielder's hat facing forward. After being asked about it at the time, Griffey answered that he would be wearing his cap "forward." However, Piazza helpfully offered, "and then backwards."