Kenley Jansen enjoyed a lunch of ice cream that he playfully called the 'Cody Bellinger Diet'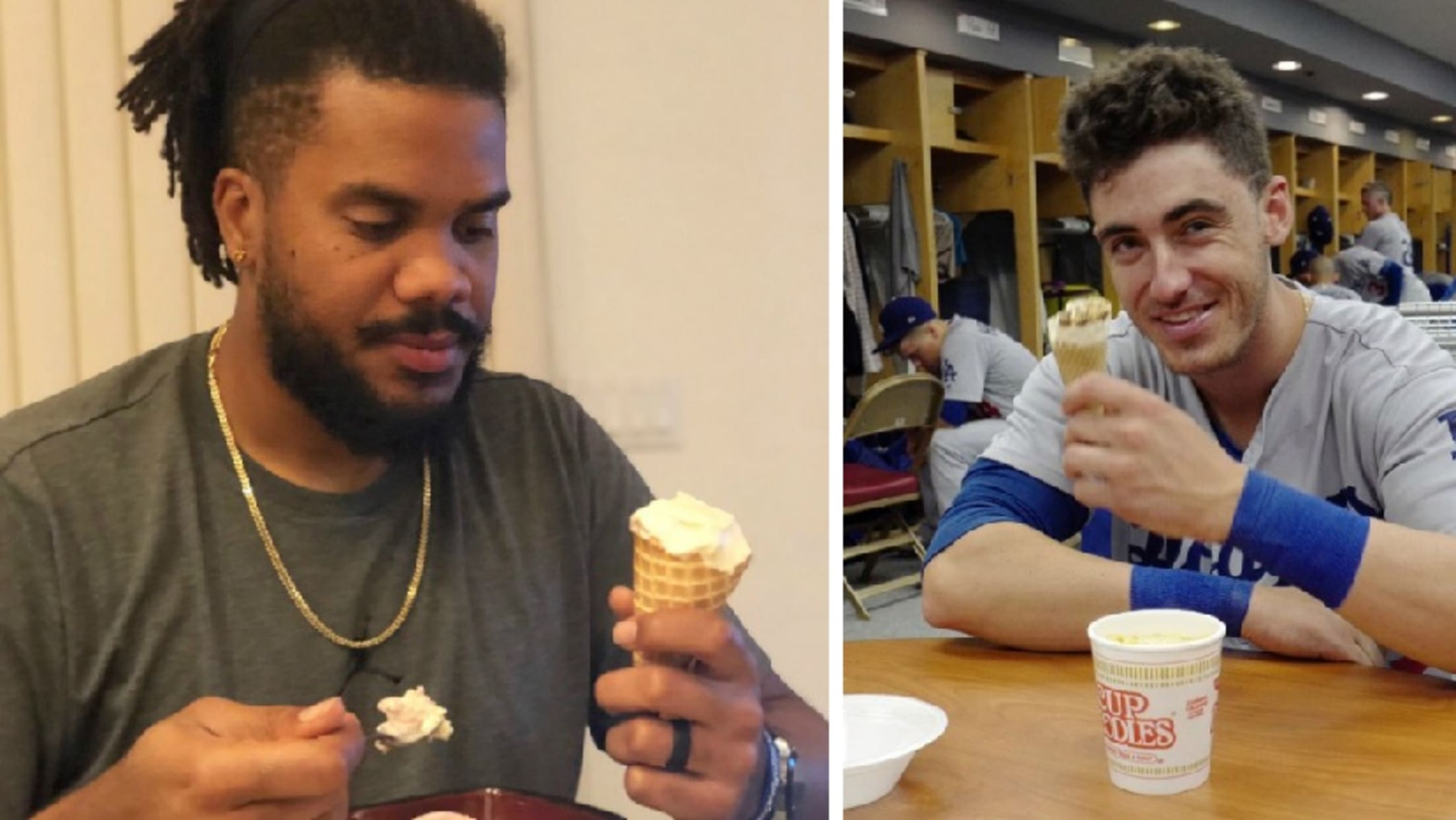 Imagine being Cody Bellinger. Your first full season in the Major Leagues made you a star, you coasted to a National League Rookie of the Year Award after clubbing 39 homers, second only to Giancarlo Stanton for the most in the NL, and made it to Game 7 of the World Series.
That's what happened to the Dodgers' young slugger in a whirlwind of a first season in the Majors. Along the way, he also earned himself a bit of a reputation among his teammates for his love of ice cream. It's a good way to pass the time during a rain delay, after all:
Rain delay ice cream. 🍦 pic.twitter.com/TyM1XojsH0

— Los Angeles Dodgers (@Dodgers) July 20, 2017
Nothing gets past Enrique Hernández:
Congrats to the Most Valuable Ice Cream Eater and I️ guess Unanimous ROY (Schocker) too!! Love you kid! @Cody_Bellinger pic.twitter.com/U74FMN5MLu

— Enrique Hernández (@kikehndez) November 14, 2017
Recently, Dodgers closer Kenley Jansen joined social media -- and so far, his Instagram and Twitter pages have been nothing but pure gold, just like this one he fired off on Thursday afternoon:
It's the @Cody_Bellinger diet🍦 pic.twitter.com/QSVrdbRtZs

— Kenley Jansen (@kenleyjansen74) March 15, 2018
Nothing like chasing down a lunch of ice cream with an ice cream cone! Now that's living.
Teams in this article:
Players in this article: