Kevin Pillar brought his next-level defensive skills with him to the postseason
Throughout the regular season, one thing was made apparent again and again: In Kevin Pillar, the Blue Jays employ a simply amazing center fielder.
He proved that his talents don't expire after Game No. 162 in the Jays' wild 11-inning 5-2 American League Wild Card Game victory over the Orioles. He sprang into action in the fourth inning, robbing Manny Machado of a base hit with this tumbling, diving catch (seen in full atop this post). It looked like this: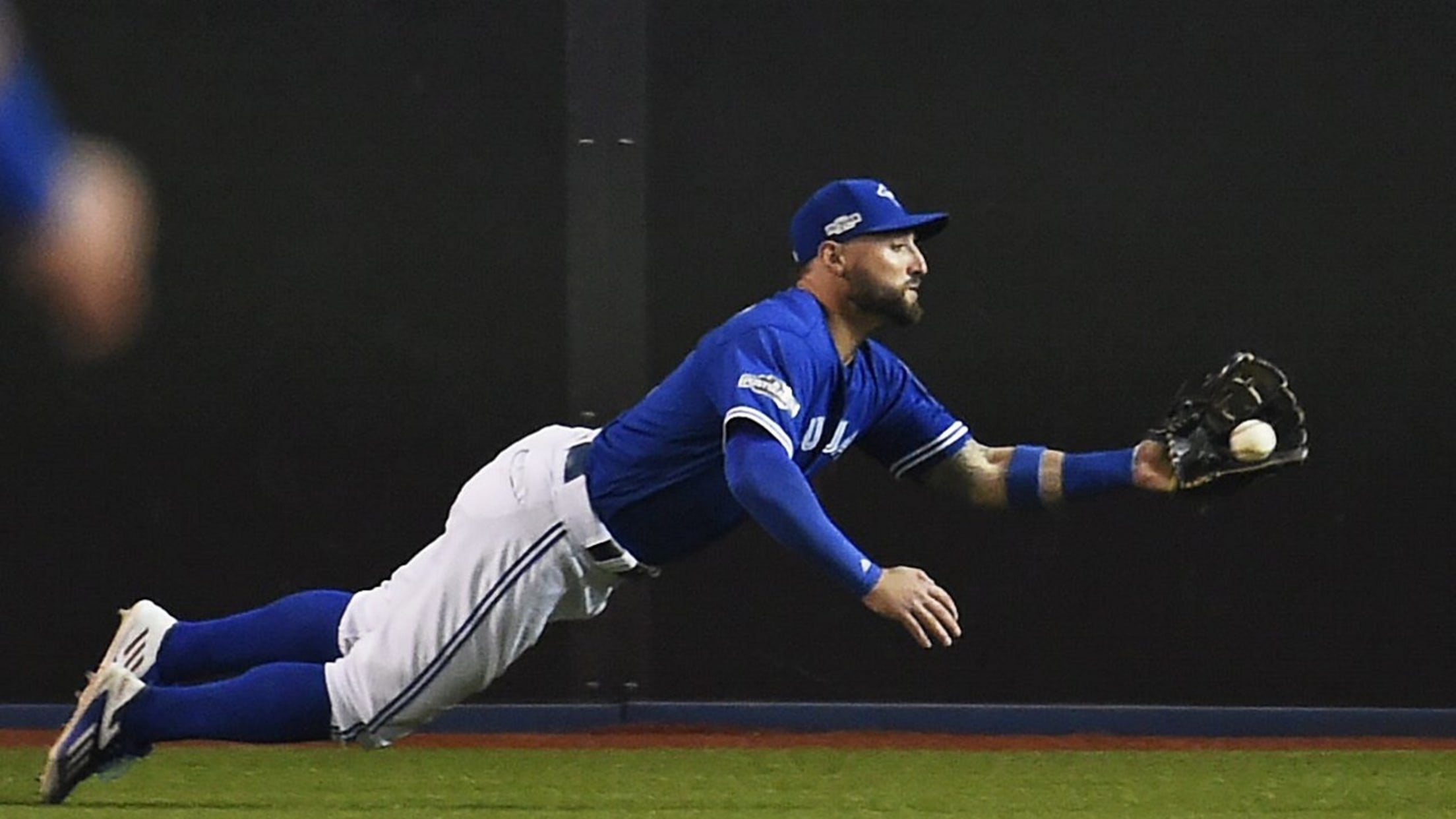 And this:
Considering Mark Trumbolaunched a two-run homer on the very next pitch, Pillar's efforts saved an additional tally from being put up on the scoreboard -- the true measure of a defensive star, after all.
Just another day (albeit a slightly more high-profile day) at the office for one of the league's most consistent jaw-droppers.
What will Pillar and the Jays have in store for their ALDS matchup with the Rangers? It all kicks off with Game 1 on Thursday afternoon on TBS, so tune in to find out!
Teams in this article:
Players in this article: