Put Kevin Youkilis in the Hall of Fame because he had the craziest batting stance in baseball history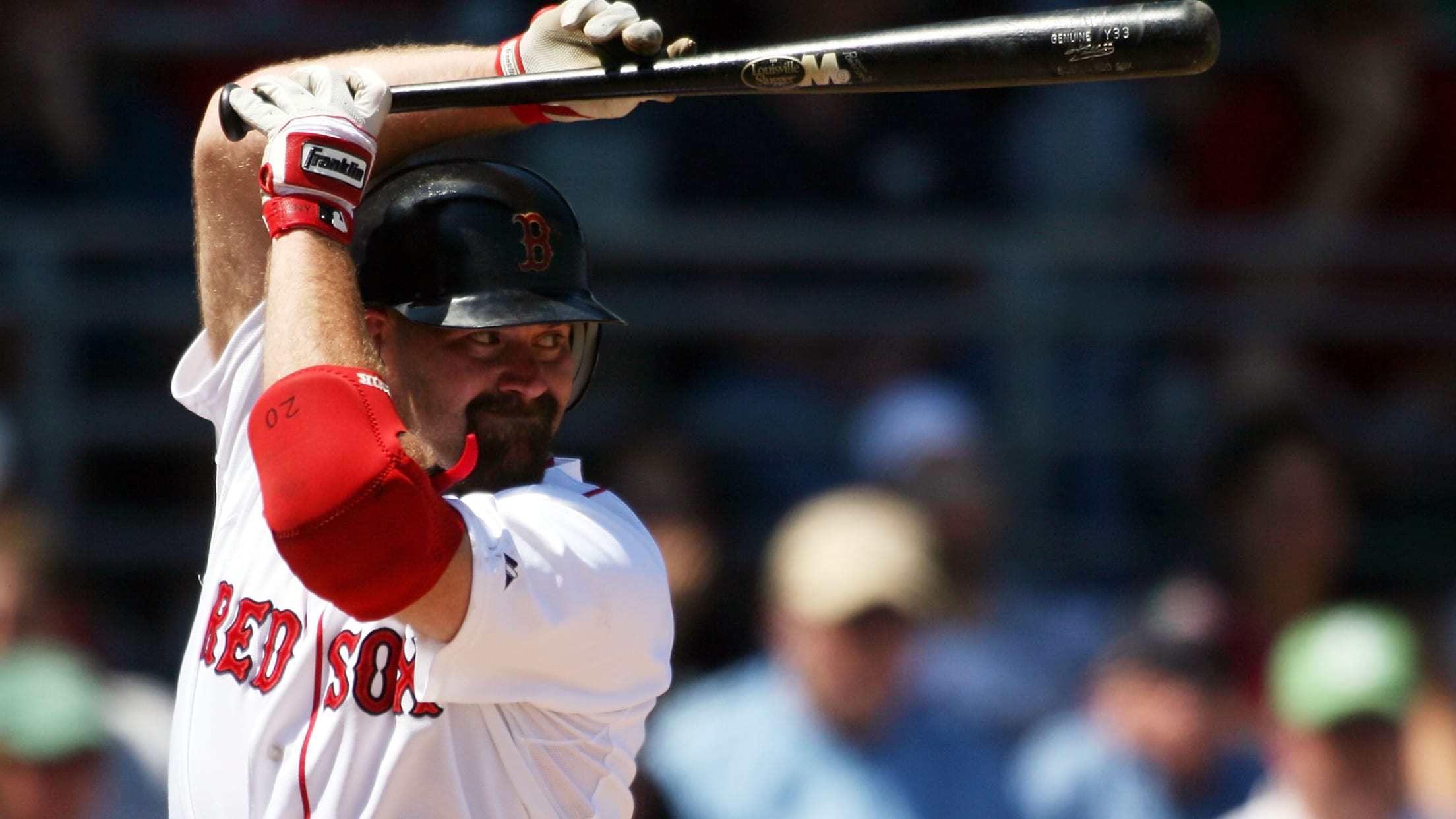 <> on March 20, 2010 in Fort Myers, Florida. (Marc Serota)
Look at this: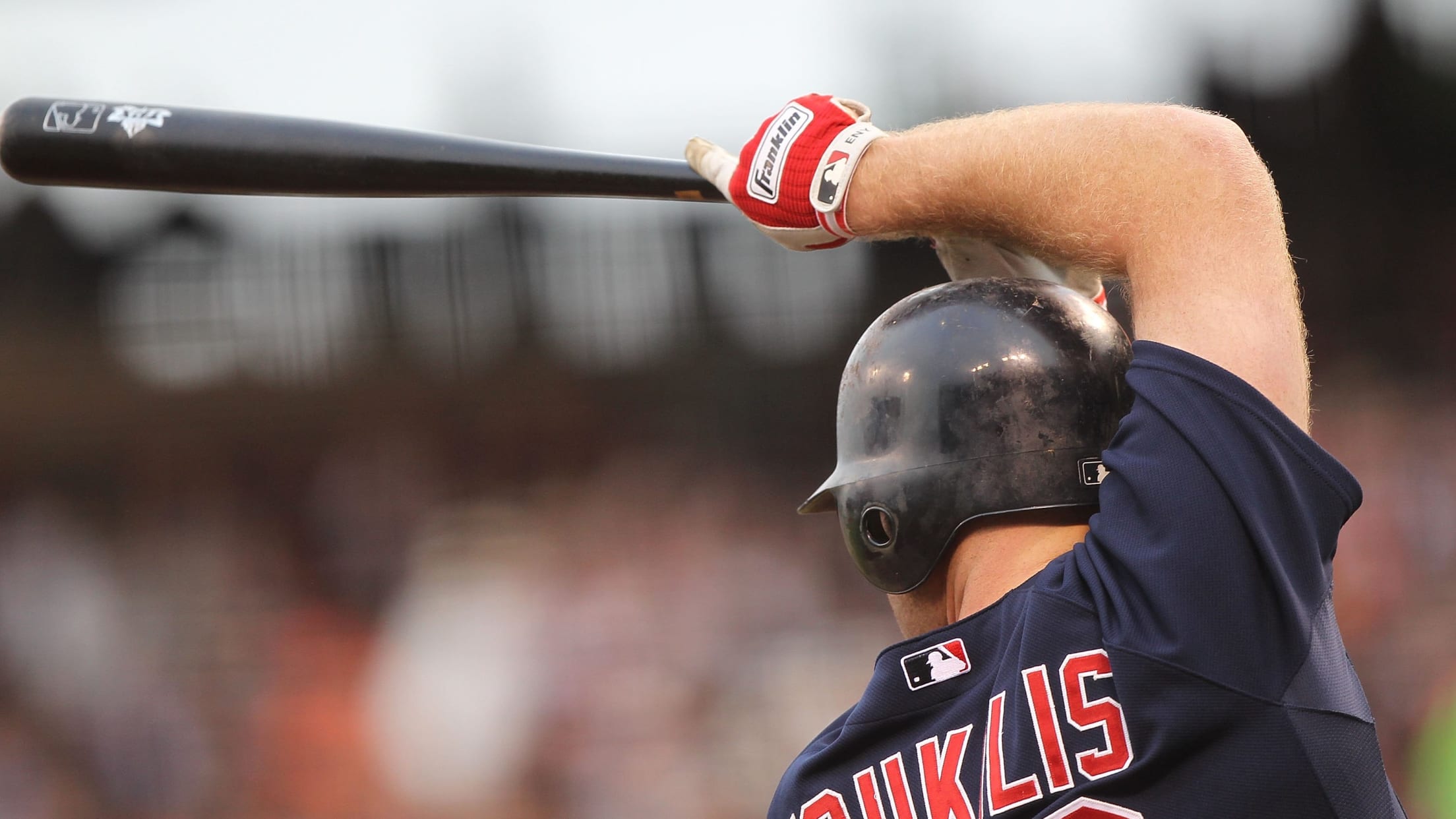 Like, why? Why would any professional baseball player ever do this? What coach would ever approve it?
"Yeah, so, hitting is hard. What you wanna do is pigeon-toe both of your feet into the farthest corner of the batter's box. It should be uncomfortable. OK, now lift the bat high over your helmet and point it toward the pitcher as far as you can until it hurts. Hold the knob with one hand and just kinda balance the bat grip in between two fingers with the other. Move them up and down like you're picking a violin. Do you play the violin? Why don't you just do that instead?"
But Kevin Youkilis refused to give up and just play the violin. He hit baseballs, and he hit them extremely well.
From 2007-11, the third baseman was one of the more elite batters in the game -- slashing at a .294/.395/.517 rate, while averaging 22 homers and around 90 RBIs a season. He was a three-time All-Star and finished in the top six of the AL MVP vote twice. In his 10 MLB seasons, while barely holding onto the bat, he put up a 32.6 WAR. He was also a clutch performer in the playoffs, slugging six dingers and putting up a .944 OPS in 29 games, while also being part of two World Series-winning Red Sox teams.
He was beloved by Boston fans, not just for his on-field talents, but for his fiery attitude and the fact that he looked like a guy who might show up at a bar in Southie ready to flip some pool tables.
But back to the stance, the reason why the HOF ballot newcomer should be in Cooperstown. Youk's stance in college and the Minors -- around the time he earned the very excellent nickname "The Greek God of Walks" -- was more akin to Jeff Bagwell's. A low crouch with the bat held high. Strange, but not totally over the top.
So, how did it get from that to ridiculous levels on the Red Sox? I honestly don't know. Even Youkilis doesn't seem to know. As he told YES Network back in 2012, "I don't know how it happened."
"I was down here and I just felt like it was too tense. I felt like I was just too stiff. So, I think I just got to the point where I was like, why don't I just move with that hand ... it just happened. There's no explanation. There's no working on it. I was just trying to get rhythm. Somehow, the bat stayed there, but the hand would move."
I do know that the stance began getting more pronounced around his prime in 2008-09 and reached its peak in 2012 -- when he traded his Red Sox for White ones. He then tried to re-work his stance after joining the Yankees in 2013 and, perhaps not by coincidence, fell completely out of the big leagues. He joined a team for one year in Japan and then just started brewing beer for a living.
An amazing life, for sure. But what if he had continued to embrace his weird stance? What if he had taken it a step further, dangling the bat even longer, corkscrewing his feet ever deeper into the worms and old gum and whatever else lies beneath a Major League diamond? Would he be waist-deep in the batter's box today? Would he have 4,000 hits?
Again, I don't know. I'm not some fortune-telling wizard. But I can tell you this: Youkilis had the craziest stance the game of baseball has ever seen. The men with the craziest amount of strikeouts, the craziest amount of consecutive games played, the craziest mustache and the craziest temper tantrums have all been inducted. So, let's be fair. Kevin Youkilis deserves a plaque, and probably a giant statue, in the National Baseball Hall of Fame.