One of the world's top cricket players, Kieran Powell, is trying to transition to baseball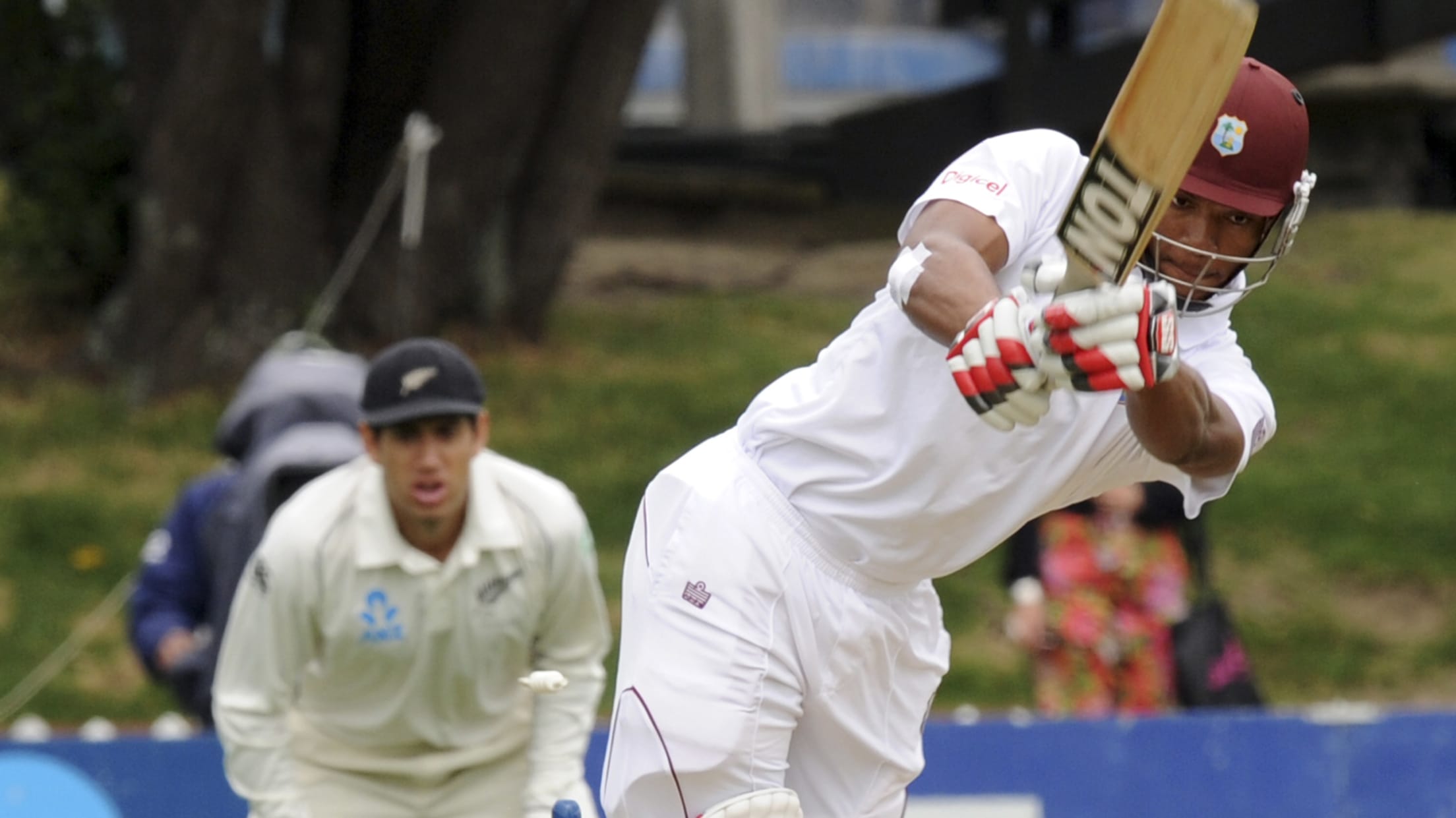 West Indies Kieron Powell bowled by New Zealand's Tim Southee for 36 on the third day of the second International cricket match, Basin Reserve, Wellington, New Zealand, Friday, December 13, 2013. (AP Photo/SNPA, Ross Setford) **NEW ZEALAND OUT** (Ross Setford/AP)
For all of the similarities between baseball and cricket -- the use of a wooden club-like object, a ball being thrown, people running around and fielding things -- you don't often hear of a lot of crossover between the two sports. Sure, Manny Ramirez took a few cracks at it, showing off some deep drives in 2009:
There was that Jon Hamm movie and this offseason saw a barnstorming tour of MLB stadiums with some of cricket's best. But the game is just different enough for the players and fans that we haven't seen the two combine in a wonderful The Jetsons Meet the Flinstones-style mashup.
Kieran Powell wants to change all of that. The world's 76th-ranked cricket player spent some time in Mets camp this weekend, meeting with David Wright and showing off his chops.
Awesome day today at the New York @mets spring training facility with the @mets Captain #DavidWright #Mets #MLB pic.twitter.com/OesLTJ9Cwo

— Kieran Powell (@officialkpowell) January 10, 2016
As MLB.com's Anthony DiComo learned from one Minor League evaluator, Powell is "'a line drive guy' with speed, capable of playing center field on defense."
You can check out his swing below. And while you can see that it's a little rough, there is potential in it.
Watch him in his more usual cricket mode below. While I'm not sure how well the skill translates, Powell does appear comfortable going to the opposite field.
Powell worked out with at least 11 more teams on Wednesday and has said he's completely dedicated to baseball -- which means that you could see Powell catching fly balls and educating his teammates on what wickets are in a Minor League park near you soon.
Teams in this article:
Players in this article: