Kyle Schwarber pulled an Anthony Rizzo with an incredible, flying catch into the stands
Some people out there might say that although Kyle Schwarber is a very good hitter, his outfield defense is lacking. His first position is catcher and it'll be hard for him to transfer his skills into the left-field confines of Wrigley Field or any stadium for that matter.
Well, let's hope those people were watching this unbelievable, crowd-diving grab during the 12th inning of the Yankees' 18-inning, 5-4 win over the Cubs on Sunday. Schwarber leaned over the rail to snag a Chase Headley pop-up and then flipped into the crowd: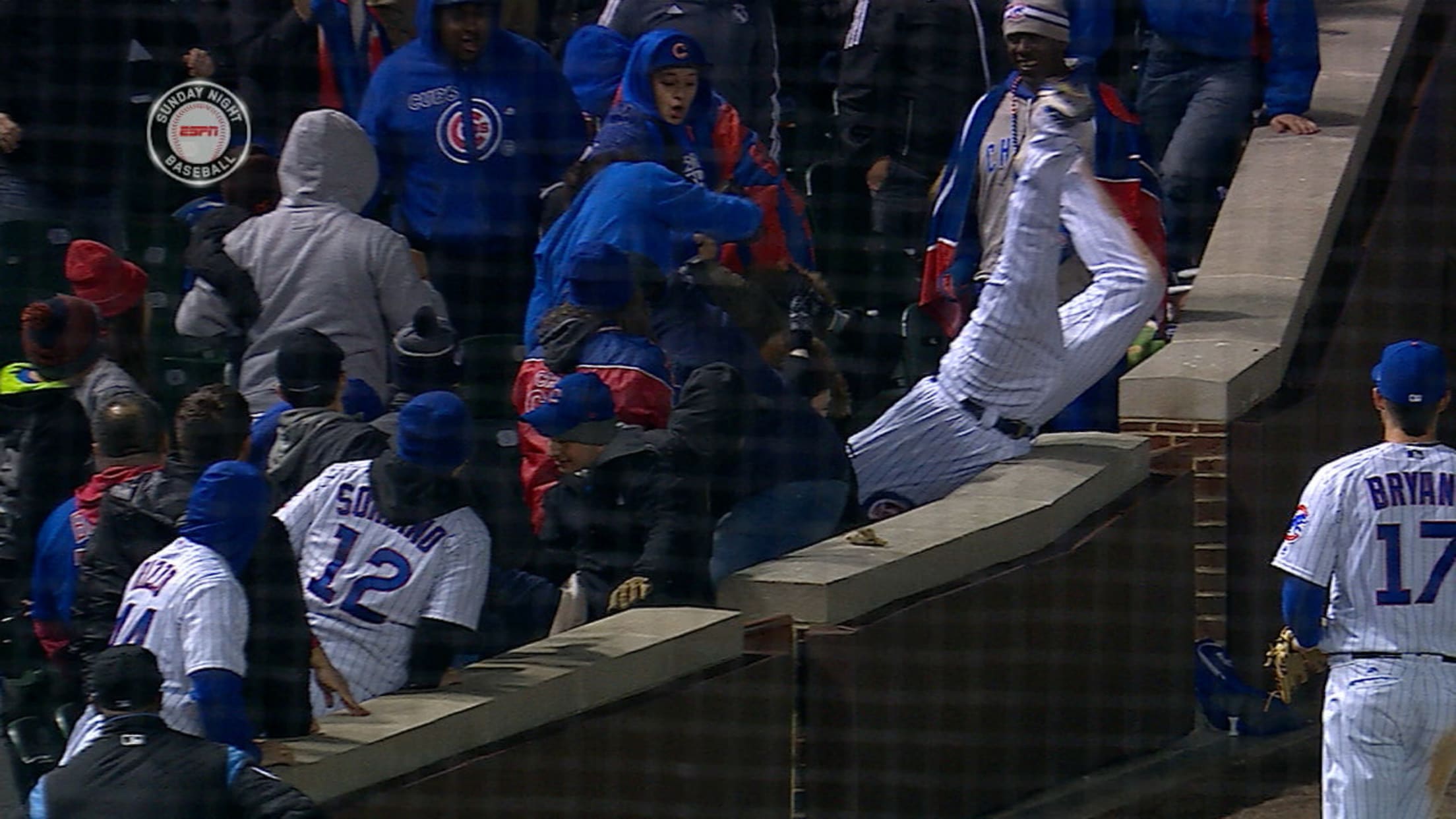 Bye, Kyle.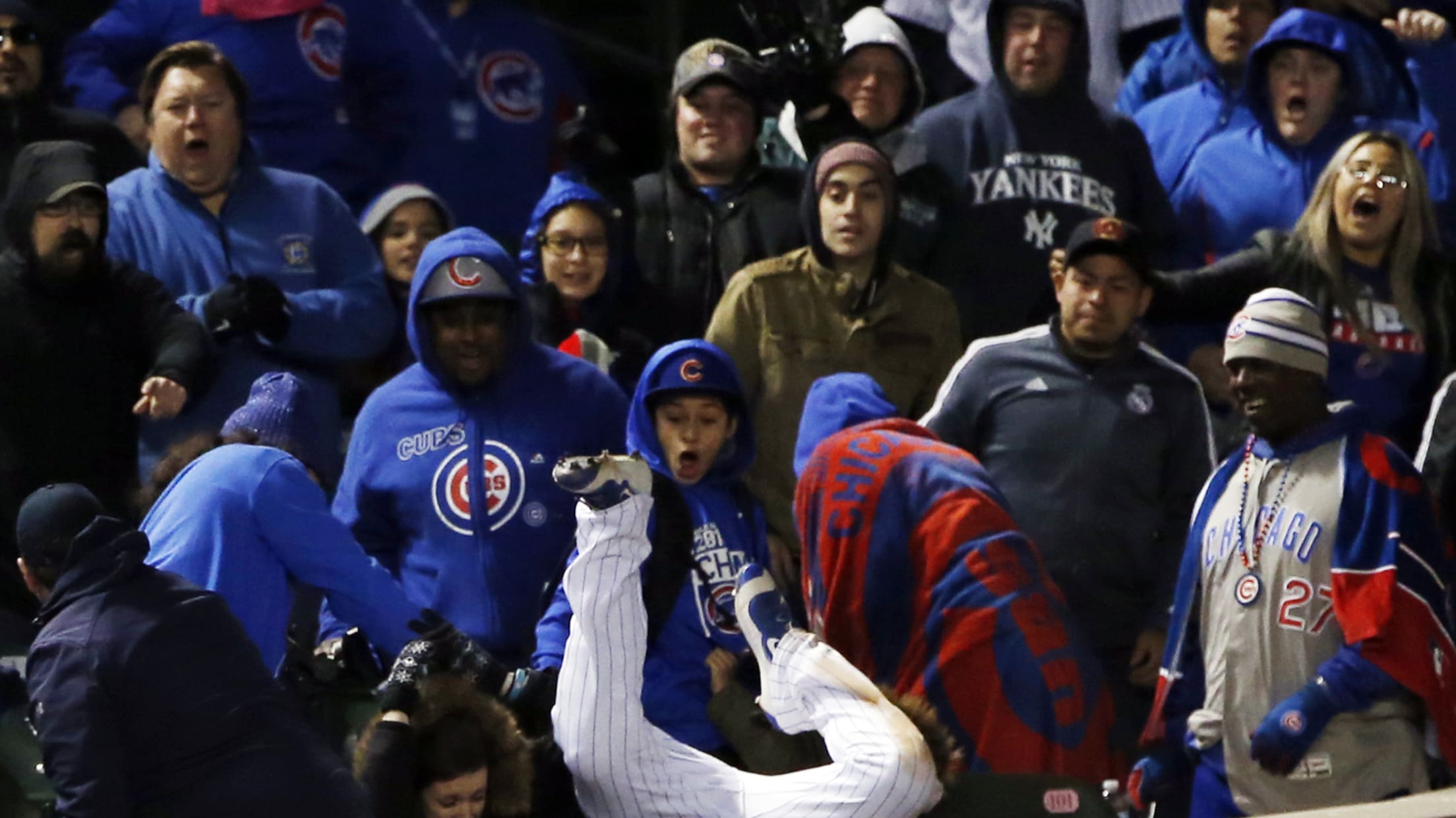 After that, the left fielder disappeared completely over the brick wall. Would we ever see him again? Did he still have the ball in his hand? Then, like Shredder at the end of "Ninja Turtles: Secret of the Ooze," Schwarber's glove rose out of the fray to show the umpire he did indeed make the play: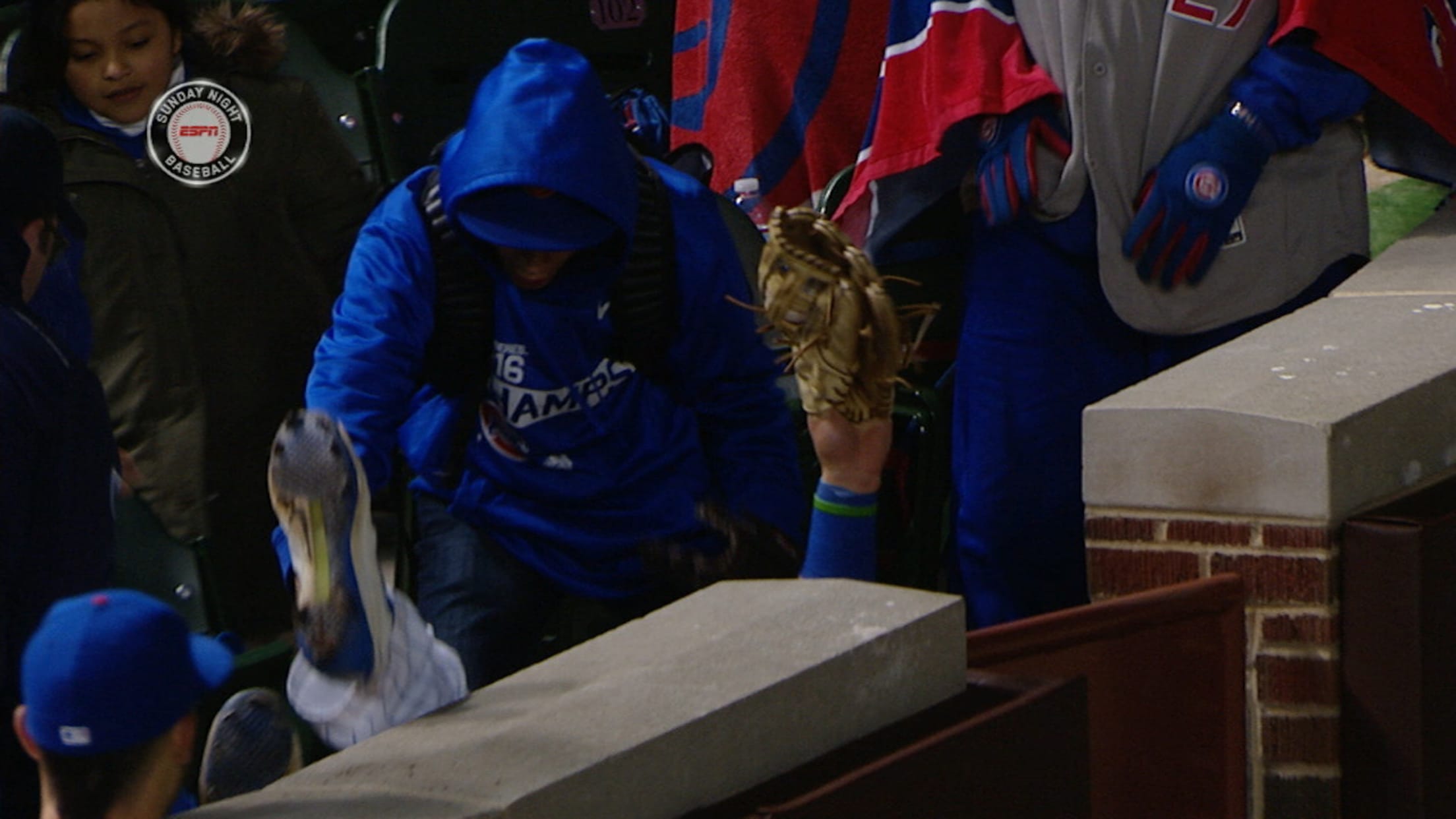 There you are, Kyle!
The bleachers paid their respects:
According to Statcast, Schwarber covered an amazing 116 feet to make the grab. Of course, this type of catch isn't so rare an occurence on the North Side.
Teams in this article:
Players in this article: