Lakewood BlueClaws unveiled plans for Beatles Night, including a Sgt. Pepper's jersey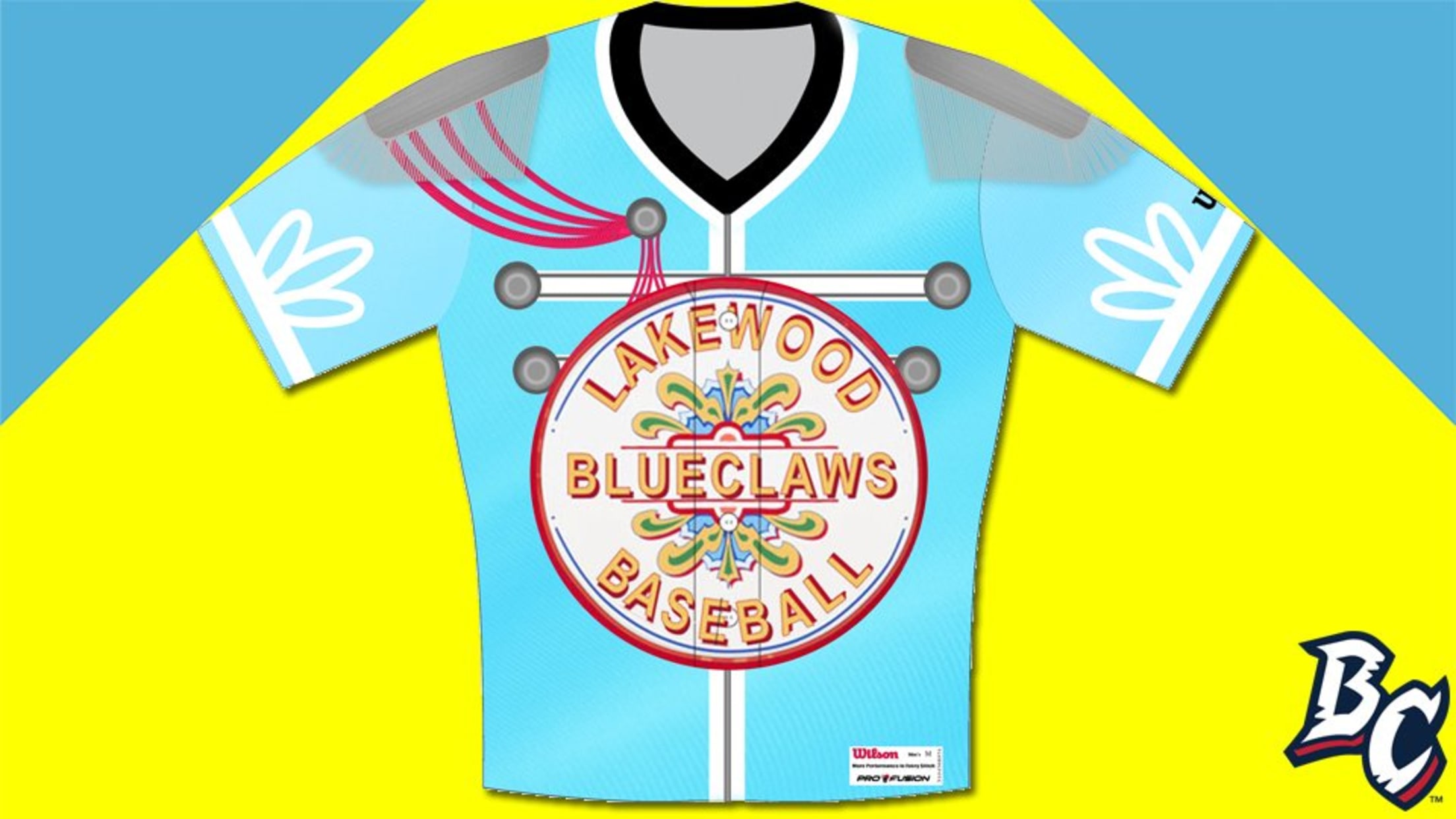 Thursday was the 50th Anniversary of the Beatles' iconic album Sgt. Pepper's Lonely Hearts Club Band and the Lakewood BlueClaws, the Class A affiliate of the Phillies, used the occasion to announce a Beatles Night at the ballpark on Sept. 2.
Beatles Night will feature a pregame performance from a Beatles tribute band, Beatles-themed cocktails, a Beatles dance cam and Beatles music generally being played throughout the game. The Toledo Mud Hens announced a Beatles night of their own for June 16, so clearly this is a good idea.
Even among all these great Beatles-related things -- looking at you, cocktail called Here Comes the Sun -- one feature stands out above them all: The Sgt. Pepper-themed jersey the BlueClaws will wear.
Our first #Beatles night is September 2nd with these great jerseys and @BritishMania plays from 5 pm - 7 pm. https://t.co/x2sOeN0cI1 pic.twitter.com/y5M2k7d1GR

— Lakewood BlueClaws (@BlueClaws) June 1, 2017
Modelled after the teal military uniform Paul McCartney wore on the album cover, this uniform is quite simply beyond reproach. The BlueClaws have not yet announced whether these jerseys will be on sale at their Sept. 2 Beatles Night, but there will be some of the Sgt. Pepper's jerseys available for bidding in silent auction.