LeBron James and the Cavs went to Game 2 with some seriously big rings -- and a Cubs hat?
To the victors go the spoils, as they say, and LeBron James and the Cleveland Cavaliers are riding pretty high these days.
On Wednesday, James and some of his teammates headed to Progressive Field for the Cubs' 5-1 Game 2 win, thus tying up the World Series at a game apiece. The Cavs' visit came a night after they were presented with their NBA championship rings -- which, naturally, they brought with them to Wednesday's game:
Commissioner Rob Manfred and his wife Colleen with @KingJames and the @nba champion @cavs during Game 2. #worldseries pic.twitter.com/N8ExQSqC0S

— MLB (@MLB) October 27, 2016
If you can't quite see it, here's James flashing his ring next to Richard Jefferson: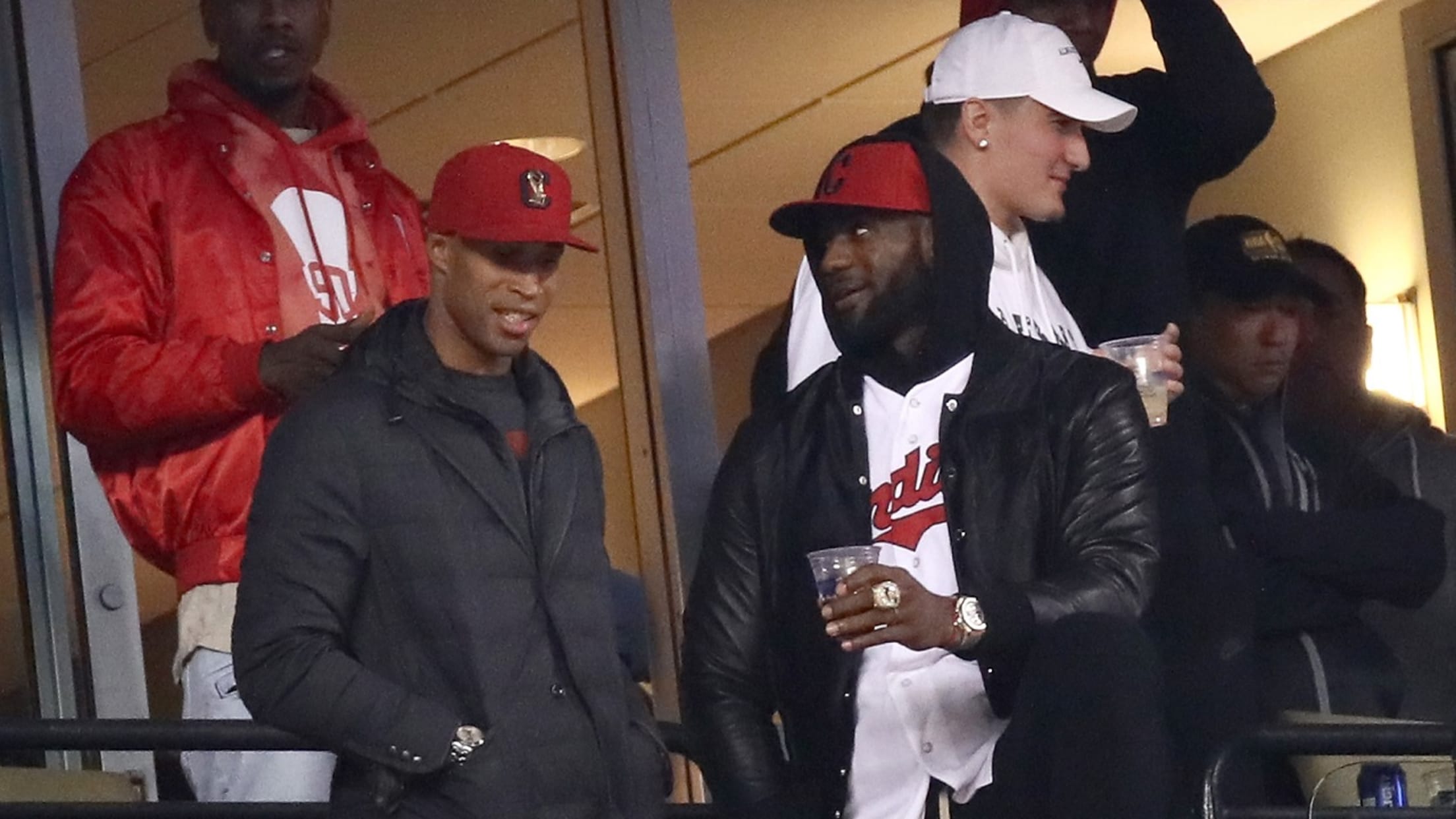 But back to that first photo. That guy in the red jacket, top-left corner. Is that ... is he ... wearing a Cubs cap in the Cavs' suite?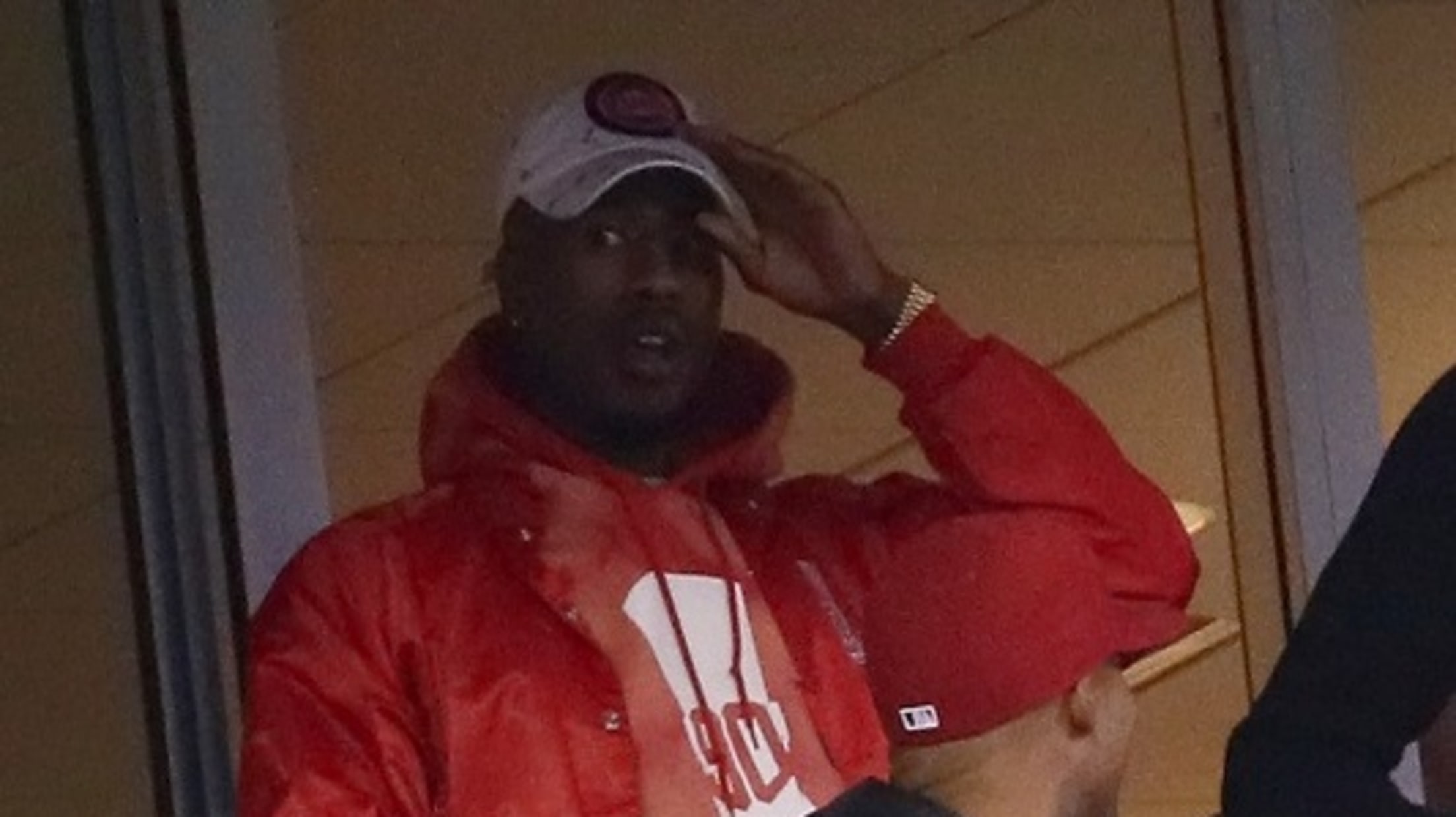 Iman Shumpert will always bleed Cubbie blue, apparently.
If you thought Shump was rooting for anyone other than the hometown you are out your body!!! #post90 #WorldSeries #chicagomane pic.twitter.com/jRs9ORXMsQ

— Iman. (@imanshumpert) October 27, 2016
As if all this wasn't already enough to earn attention, the Cavs' visit to the Fall Classic on Wednesday had an additional wrinkle added to it. The Cubs' Twitter account, clearly motivated by Charlotte Hornets center Frank Kaminsky (a known and vocal White Sox fan) wearing a Cubs Steve Bartman jersey just last week, couldn't pass up the chance to throw some serious shade his way:
.@KingJames Did you save a spot in your suite for @FSKPart3?

Huge @Indians fan. pic.twitter.com/s2CgHNmuF5

— Chicago Cubs (@Cubs) October 27, 2016
Ouch.
There's a lot riding in the outcome of the World Series, whether one of the clubs comes back from a 3-1 deficit or not.
See whether Chicago or Cleveland can take control of the Series when it heads back to Wrigley Field for Game 3: Friday, 7:30 p.m. ET air time | 8 ET game time on FOX.