Let It Go viral: Softball pic is too cool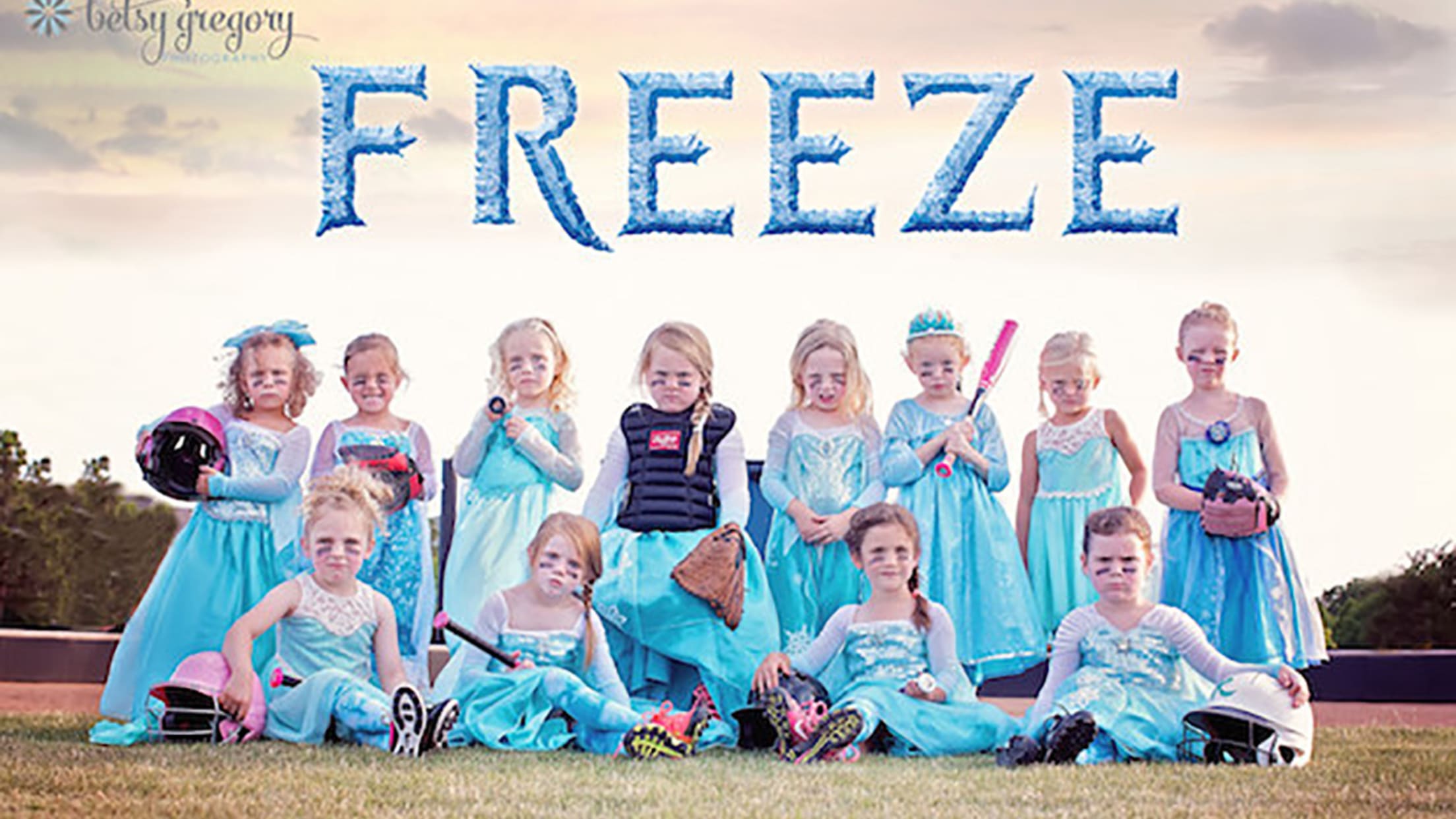 Update: It turns out this softball team not only has impeccable uniform style, but an MLB pedigree as well. It features none other than the niece of Pirates shortstop Jordy Mercer. (h/t @Pixburgher66)
Behold, the best thing "Frozen" has given the world since that song you still haven't gotten out of your head but refuse to admit is very catchy: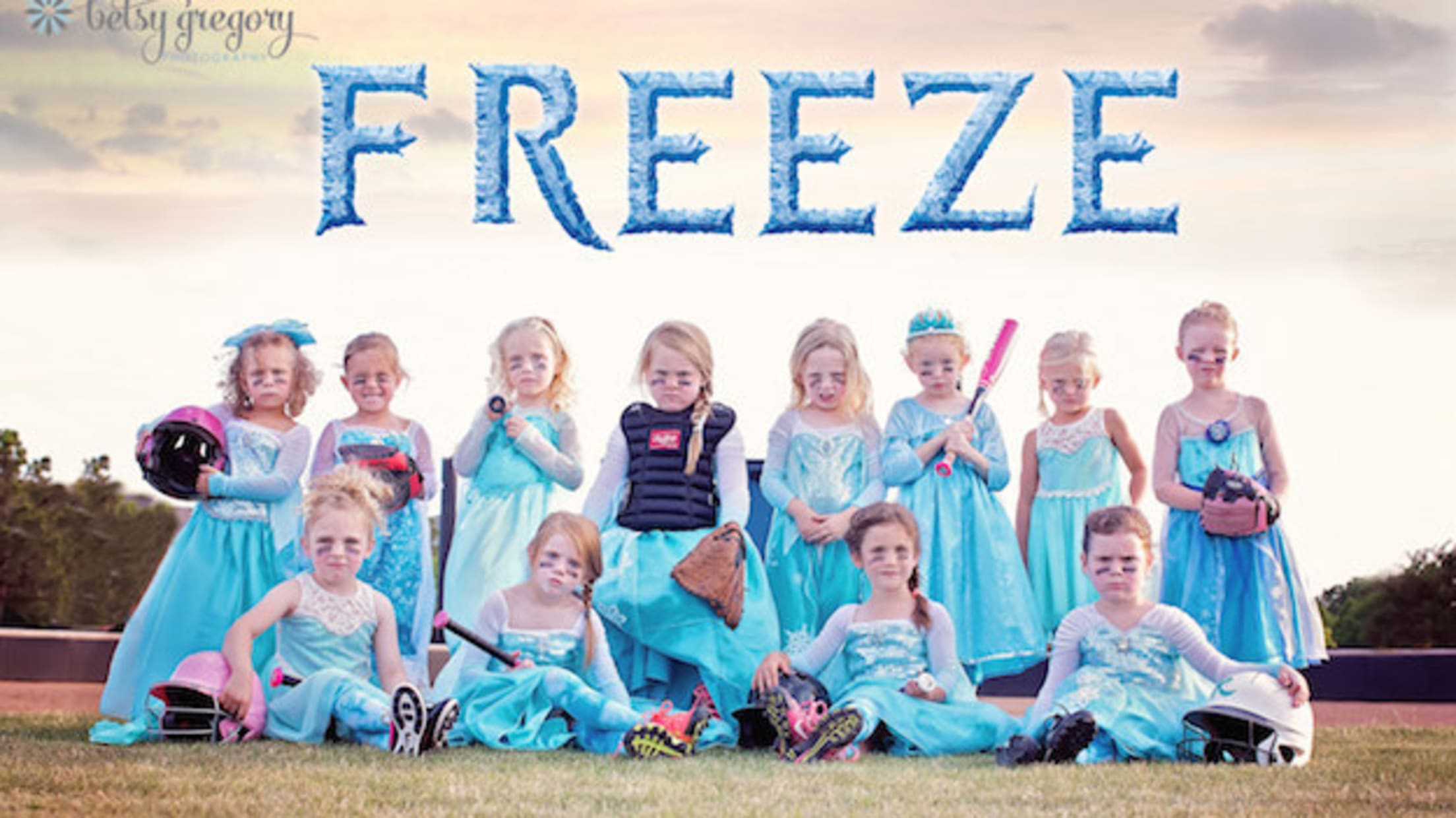 That is an awfully fierce Little League softball team from Oklahoma, who loved the movie so much -- particularly one of its protagonists, a princess named Elsa -- that they named themselves "The Freeze" ("Sparkling Elsas" was considered, but wasn't tough enough) and even attached blonde hair like Elsa's to their hats for games because they are the absolute best.
Betsy Gregory, a mother of one of the girls, happens to be a photographer, and for the team's season-ending picture she and the team decided to crank up the "Frozen"/adorableness factor to 11. The girls dressed up like Elsa and put on their meanest game face, and the results are scientifically guaranteed to improve your day.
We'll get out of the way and let you "aww" for a little while. Enjoy.