Lewis Brinson delivered a new Marlins jersey to Dwyane Wade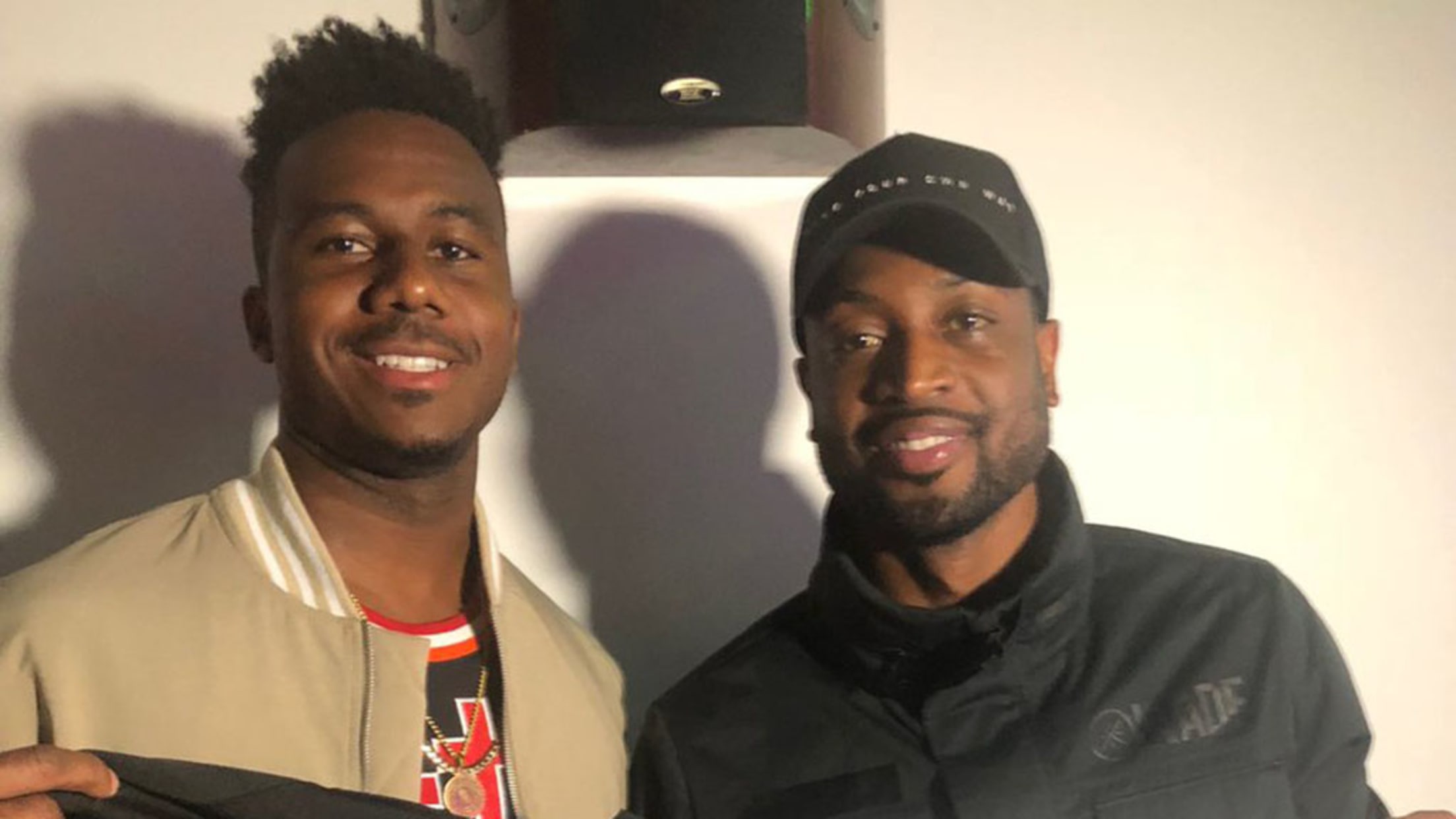 Last month, the Marlins debuted new team colors, moving toward a teal and pinkish-red scheme that evokes images of Miami's vibrant nightlife. Of course, they revealed new logos and uniforms to reflect those changes, leaving everyone in need of some wardrobe updates.
On Thursday, outfielder Lewis Brinson did his part to make sure that Miami's best was properly outfitted with the latest in Marlins fashion by bringing a new jersey to three-time NBA champion Dwyane Wade:
Now that Wade is up to date with the latest fashion, the only thing left to do is decide who gets to deliver a new jersey to Miami's other G.O.A.T., Pitbull.
Teams in this article:
Players in this article: