Little Leaguer fulfills announcer's prophecy by demolishing grand slam into trees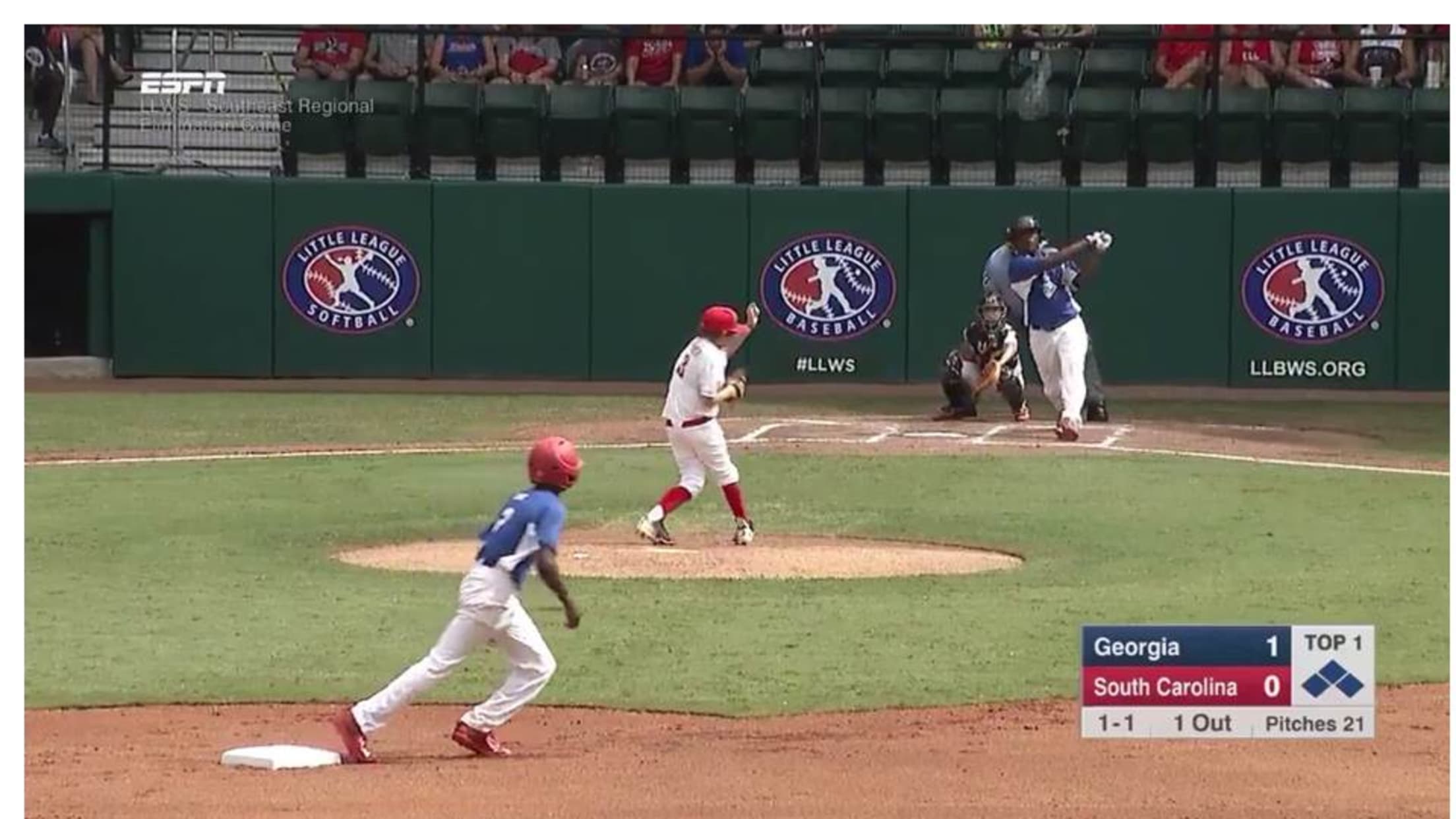 Even at just 13 years old, Little Leaguer Jayce Blalock is a big kid. Here he is last year just crushing some bombers at Little Fenway in Florida.
On Sunday, during a Southeast Regional Game to get to the Little League World Series, Blalock stepped up to the dish once again for his home team Georgia. Announcers warned of his power and claimed "he could hit it into the trees." "The trees" are nearly 150 feet beyond the fence -- which is already 200 feet from home plate. Seemed like a long shot, a near-impossibility for an eighth-grader. But then, on the very next pitch:
"They said he could hit it into the trees ..."

You were saying? #LLWS pic.twitter.com/QcWJnimLnV

— Little League (@LittleLeague) August 6, 2017
Yes, not just a homer into the trees. A grand slam. Georgia beat South Carolina, 14-2, and someday, years from now, we'll look back at this video and say, "oh yeah, wow" when Blalock is winning the 2027 MLB Home Run Derby on Mars.