How Loek Van Mil, tallest player in the world, survived a horrific Australian hiking ordeal to win an ABL title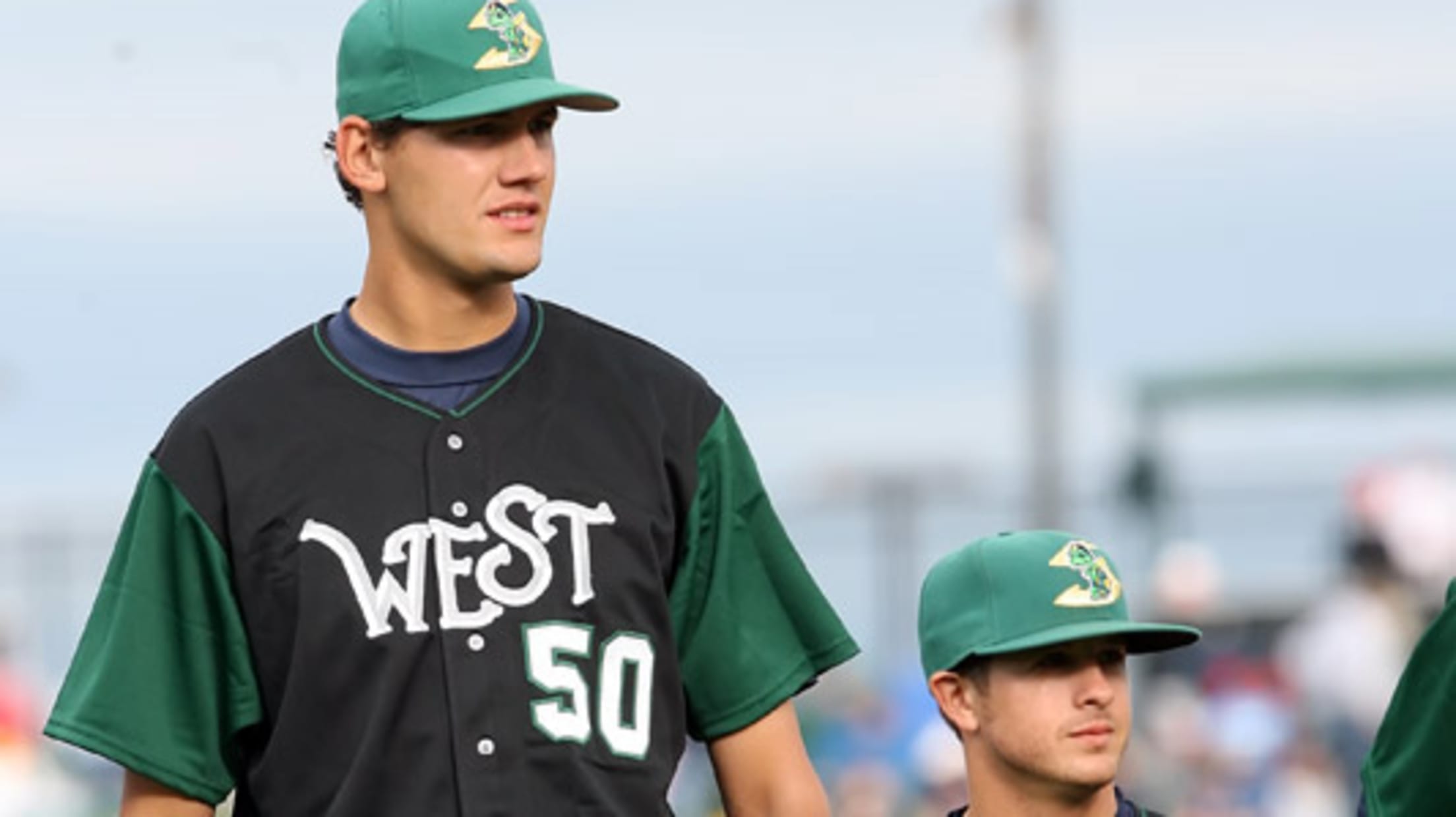 June 17th 2008: The tallest player in baseball, Loek Van Mil, and the shortest in baseball, Chris Cates, stand during introductions together before the Midwest League All-Star Game at Dow Diamond in Midland, MI. Photo by: Mike Janes/MiLB.com via Four Seam Images (Mike Janes / Four Seam Images)
You may remember seeing Loek Van Mil pitch in the 2017 World Baseball Classic for his native Netherlands. It's hard to miss him: At 7-foot-1, he's the tallest player in pro baseball and dwarfs nearly anybody he's standing next to -- including 5-foot-3 Chris Cates, Van Mil's teammate in the Twins organization in 2008.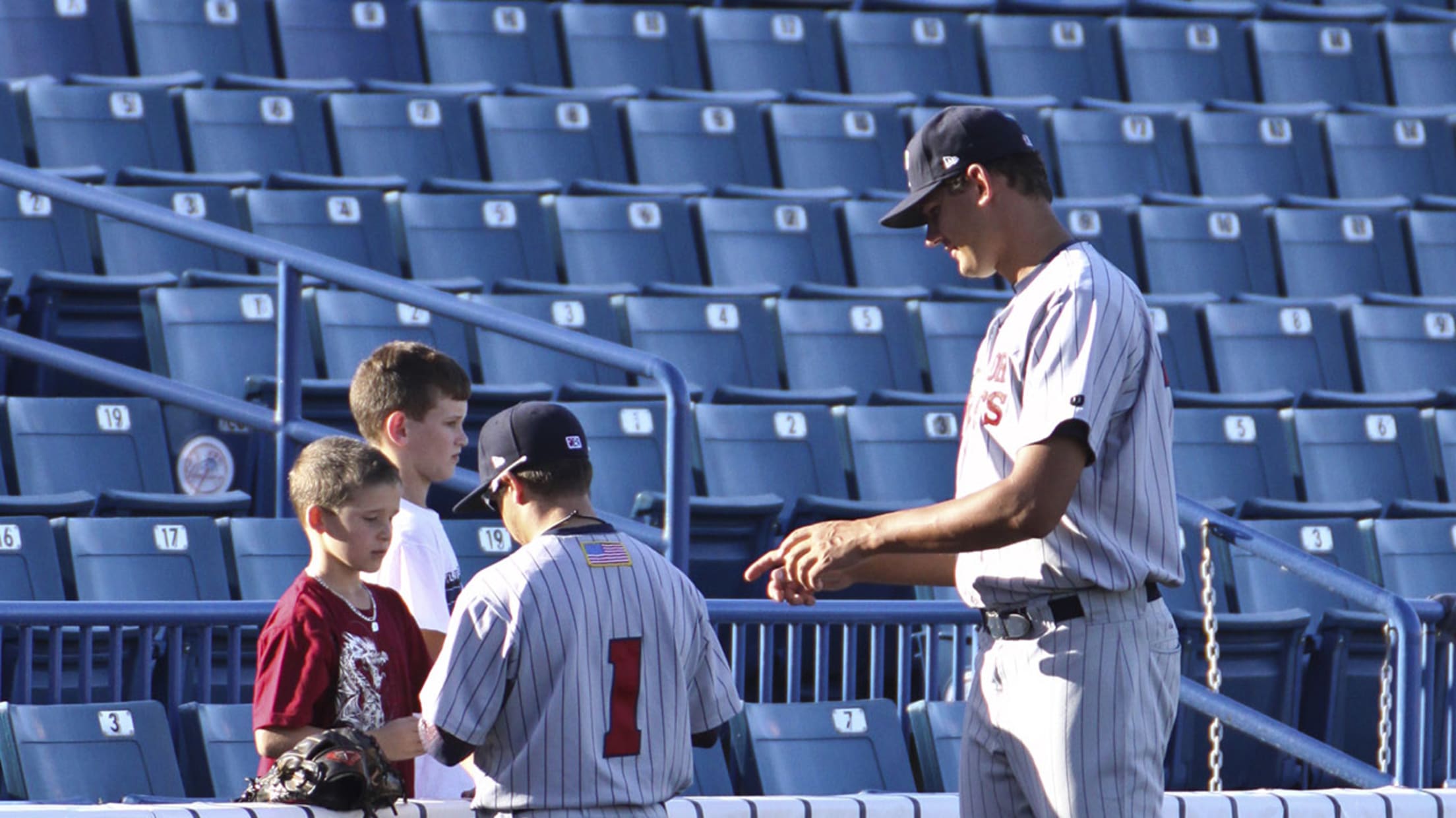 After bouncing around in the Minor Leagues for a number of years, Van Mil joined up with the Australian Baseball League in 2016. And in September 2018, the reliever signed a contract to play for the reigning, three-time ABL champion Brisbane Bandits. In five games down the stretch, Van Mil pitched to a 4.50 ERA with three saves and just one walk. The control problems that had plagued his career in the States seemed non-existent.
But then, while going for a hike during a road series in Canberra, Australia, in early December, Van Mil suffered an unimaginable injury. The seven-footer slipped on a rock and banged his head on another one. He was unconscious for 24 hours, stranded among eastern Australia's abundant, and very curious, wildlife while his teammates were left wondering where he was.
Finally, Van Mil woke up with the help of some noisy kangaroos. Disoriented, he stumbled back down the hill and ran into a hiker. Thankfully unperturbed by the vision of "a seven-foot stranger with blood all over him" coming right at her, the woman helped Van Mil to her house and drove him to the hospital. He had bleeding of the brain, 14 head fractures, a ruptured ear drum and four hemorrhages. But somehow, after just six days in the hospital, Van Mil was released and cleared to play again in January. As he told the The Courier Mail in a must-read account of the incident, he wanted to come back and win a title for Bandits CEO Mark Ready -- who was by his bedside the entire time.
And Van Mil did come back -- pitching better than ever. He played two more games in the regular season, Jan. 17 and 19, and gave up zero runs in two innings. He pitched 4 2/3 innings in the playoffs, putting up a 1.93 ERA and getting the semi-final clinching win against, weirdly enough, the Canberra Cavalry. The Bandits went on to win their fourth title in a row against Perth and Loek seemed to be enjoying every second of it.
When you're 7'1" and so is the bullpen camera, I guess this happens right? #LoekVanMil #ABLCS pic.twitter.com/rjvuMQdW38

— Australian Baseball League (@ABL) February 2, 2019
Let's hope he arranges a photo with that Canberra hiker and the title-winning Claxton Shield at some point in the near future.
Teams in this article:
Players in this article: