A Missouri historian discovered a long-lost photo of a Negro Leagues ballpark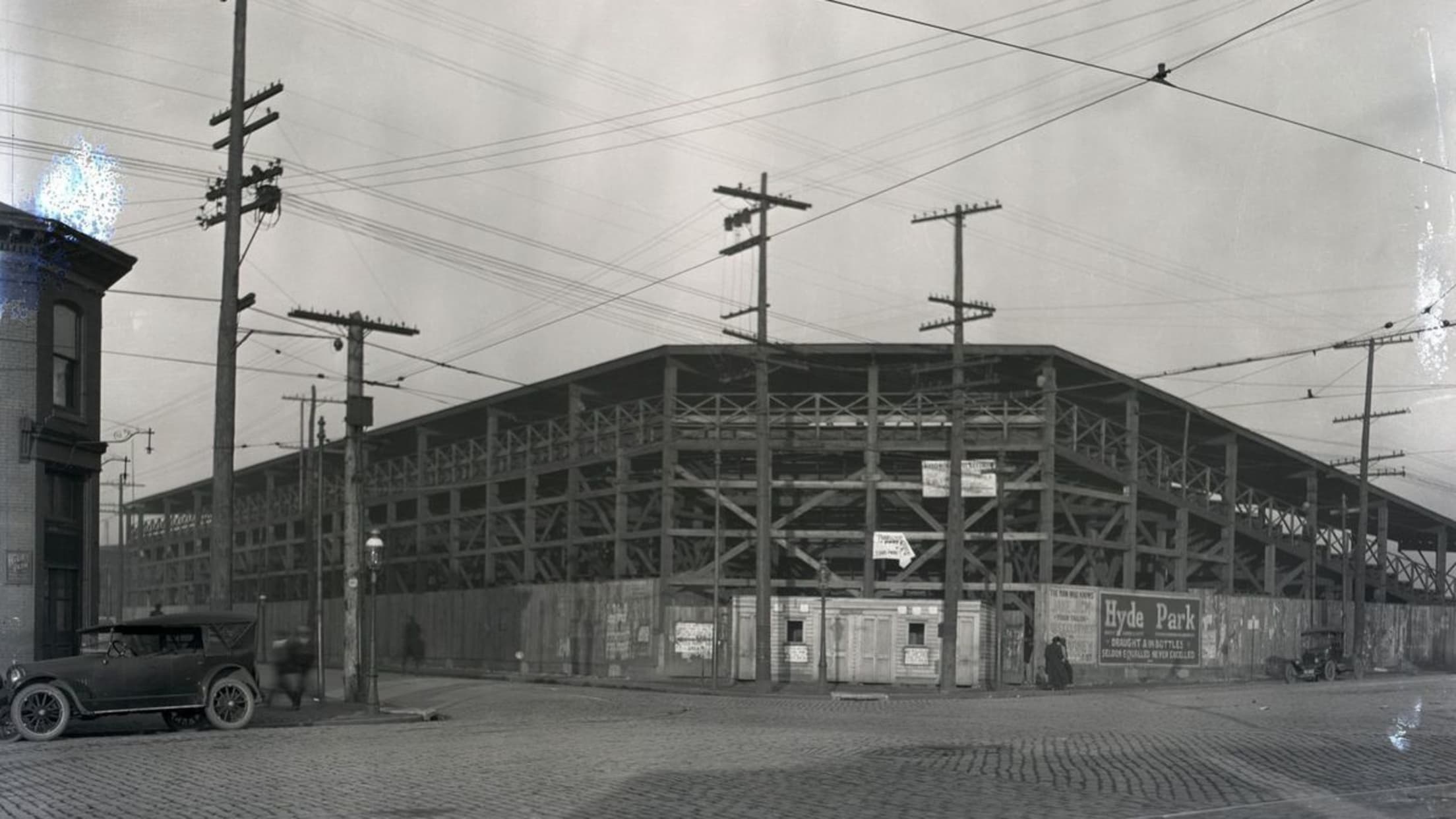 The St. Louis Stars played in the Negro Leagues from 1920-31, and starting in 1922, they played their home games at Stars Park, on the corner of Compton and Market Streets. Stars Park was one of the few stadiums built expressly for the Negro Leagues -- many other teams shared fields with local Major or Minor League teams. Despite its uniqueness, there were no known photographs of the park … until now.
Lauren Sallwasser, a photo archivist for the Missouri Historical Society, came across a photo she thought was Sportsman's Park, where the St. Louis Browns, and then the Cardinals, played in the first half of the 20th century. But, as the St. Louis Post-Dispatch reports, something didn't add up:
Sallwasser's initial impression seemed logical, but as she compared her image with other documented photos of Sportsman's Park and the neighborhood around it, ends didn't meet.

She soon realized she had come upon something much more extraordinary, something that previously existed only in tall tales and tidbits. She had come upon a picture of St. Louis Stars Park.

"Once I started to figure out what it really was, it was pretty neat to find something of which there aren't really any other photographs," she said. "That's pretty exciting."
The discovery hinged on the white sign over the ticket windows. After careful analysis, she was able to make out the words "Stars Park." The building was home field for three Hall of Famers -- Cool Papa Bell, Willie Wells and George "Mule" Suttles all played for the Stars, and all three were there for the team's three titles in 1928, '30 and '31.
"People still have an interest and an intrigue in what was one of the best teams in Negro Leagues history," [Steve Pona, a founder of the St. Louis Baseball Historical Society,] said. "The Stars were an amazing draw, they had great attendance. In fact, there is a lot of evidence to suggest both the Browns and Cardinals players would regularly patronize the ballpark and watch the Stars play."
Read more about Sallwasser's discovery here.