In Short Order: Rookie Luis Castillo might be the game's next great changeup artist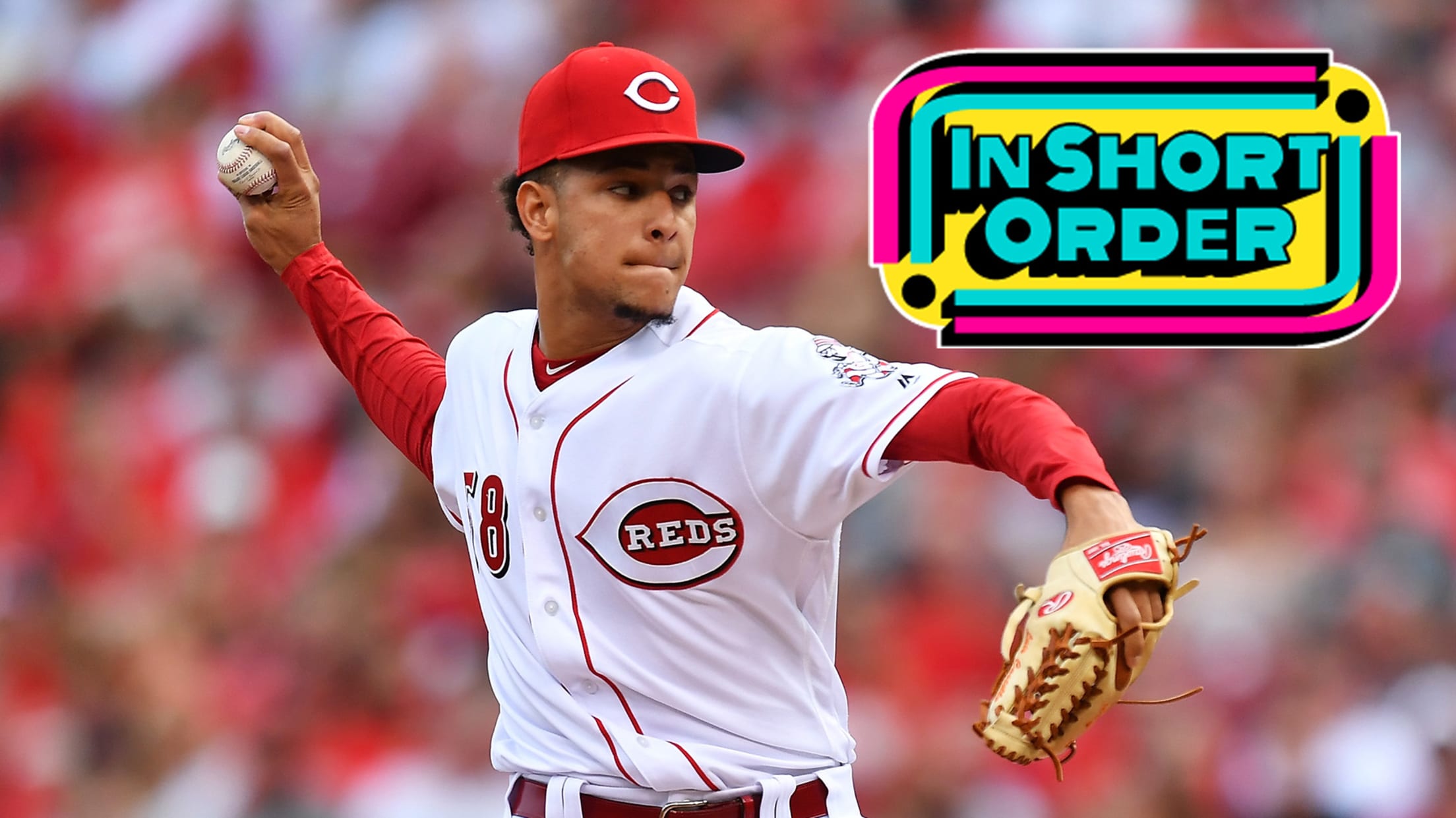 CINCINNATI, OH - AUGUST 5: Luis Castillo #58 of the Cincinnati Reds pitches in the second inning against the St. Louis Cardinals at Great American Ball Park on August 5, 2017 in Cincinnati, Ohio. (Photo by Jamie Sabau/Getty Images) (Jamie Sabau/Getty Images)
When the Rookie of the Year Awards are handed out on Monday at 6 p.m. ET on MLB Network, the silverware will likely go to Aaron Judge in the American League and Cody Bellinger in the National League-- two of the greatest rookie sluggers to ever bash baseballs.
But while we all focused on the baseball boppers, there was one rookie hurler we sort of missed: The Reds' Luis Castillo. He was called up at the end of June -- after the Reds were already in the basement of the NL Central -- and he was shut down at the beginning of September after setting a career high in innings pitched. But if you watched his 15 starts, you got to see a fantastically exciting hurler -- one who may even remind you of a young Felix Hernandez.
Castillo's average fastball is just a few ticks below 98. That's good, but in 2017, it seemed every pitcher had the kind of fastball that used to be thought of as myth. Fortunately, that's not his best pitch. He also throws a dynamite change that batters hit just .124 against and had the 10th-lowest wOBA against in the Majors.
Just imagine -- first you see some upper-90s heat:
And then you get this:
Here's another version. It appears to float before diving again and running arm-side:
When MOMA finally figures out how to display GIFs on its walls, this changeup belongs alongside the Miros, Warhols and Lichtensteins within the museum.
Of course, he's not Hernandez yet. Like many young pitchers, his command can be spotty. And some believe his fastball is too straight, limiting its effectiveness despite the speed.
But in his final start of the season, Castillo pitched eight innings and struck out 10, allowing just one run against the powerful Brewers:
As the Reds rebuild, the question over whether Castillo is the next great changeup tossing strikeout artist in the Majors or a small-sample size wonder is one worth watching. I guess we'll find out together in 2018.
Now, onto the weird stuff:
Josh Naylor is your new favorite prospect
Do you like Canadian players like Joey Votto? Do you like burly first basemen like Dan Vogelbach? Do you like big guys that still show off their wheels? Then the Padres' No. 10 prospect, Josh Naylor, fits the bill for you.
Originally drafted 12th overall by the Marlins in 2015 -- the highest-ever for a Canadian player -- he was sent to the Padres as part of a multi-player deal. In the Arizona Fall League's Fall Stars Game played this past Saturday, Naylor showed that he's got it all:
Naylor's triple also came off the bat at a second-best-in-the-game 107.5 mph.
Joey Votto is who we all wish we were
Votto's an MVP Award finalist. Votto cares about his on-field style. Votto gives his friends donkeys and relentlessly trolls fans. We all knew he was fun. Turns out, he wears the same shoes we all did when we were 15:
Can you guess which shoes are Joey Votto's? pic.twitter.com/q6FML0fELa

— Ian Hunter (@BlueJayHunter) November 1, 2017
You should know about the time when ... Dale Murphy struggled to break a baseball bat
Dale Murphy is included with nine others on the Modern Era Ballot that the Baseball Hall of Fame Modern Era committee will consider for induction this winter.
Murphy won two MVP Awards and averaged 26 home runs per season with an .862 OPS through his age-31 season, making him seem like a lock for enshrinement. But he struggled in the back end of his playing days and received 18.6 percent of the vote in his final year on the ballot.
While the 16-member committee will consider whether the outfielder's peak was enough to warrant inclusion in the Hall, they may also want to factor this in: Murphy's inability to break a bat during a commercial shoot.
What to watch this weekend:
There's more Arizona Fall League action coming your way as MLB Network will show the Peoria Javelinas vs. the Surprise Saguaros at 8 p.m. ET on Saturday. Not only can you take a peek at your new favorite first-base prospect, but you can also get another look at the game's No. 5 overall prospect, Ronald Acuna.
After smashing 21 home runs across three levels in the Braves system last year at the tender age of 19, Acuna has continued bashing the ball in the AFL. Entering Thursday's action, Acuna was fifth in OPS and tied for the lead in homers with five.
Teams in this article:
Players in this article: