Luis Perdomo and Wil Myers teamed up for one of the finest glove flips and stretches possible
Luis Perdomo is a ground ball machine. Perdomo gets more grounders, worm burners, chops and squibblers than any other starting pitcher with at least 1,000 pitches. It also means he must be forever vigilant when a ball is hit back to the mound.
In the top of the fourth inning of Monday's 4-2 victory over the D-backs, Perdomo showed off excellent goalkeeping skills as he deflected Jake Lamb's sharp grounder back to the mound. He then chased it down, scooped the ball and glove-flipped it to Wil Myers for the out.
Just look at the stretch that Myers had to pull off: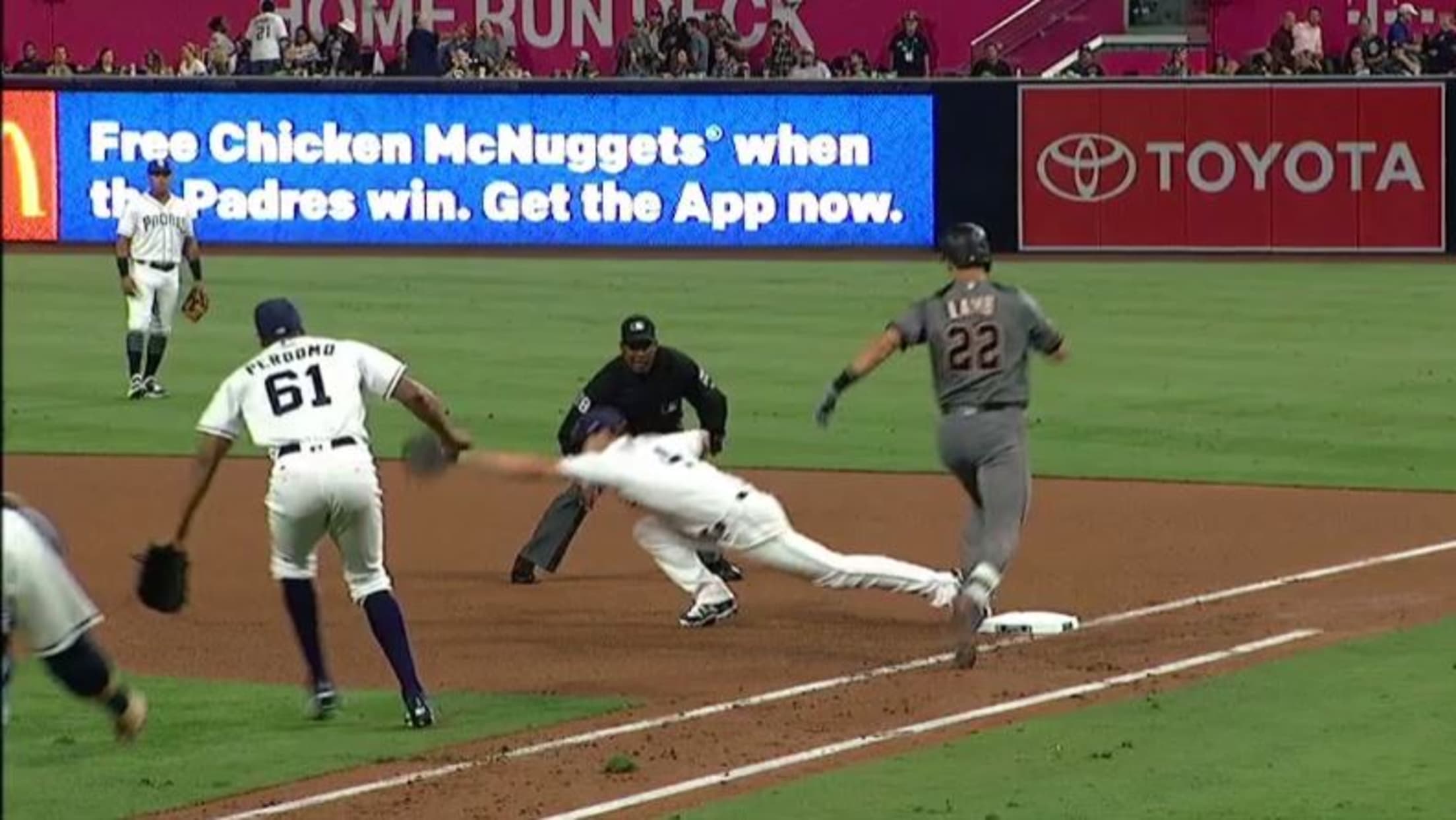 This explains why the play needed to go to review, because under most circumstances there's not a chance the first baseman keeps his foot on the bag.
Teams in this article:
Players in this article: