NBA legends Magic Johnson and Larry Bird created an epic intro video prior to Game 5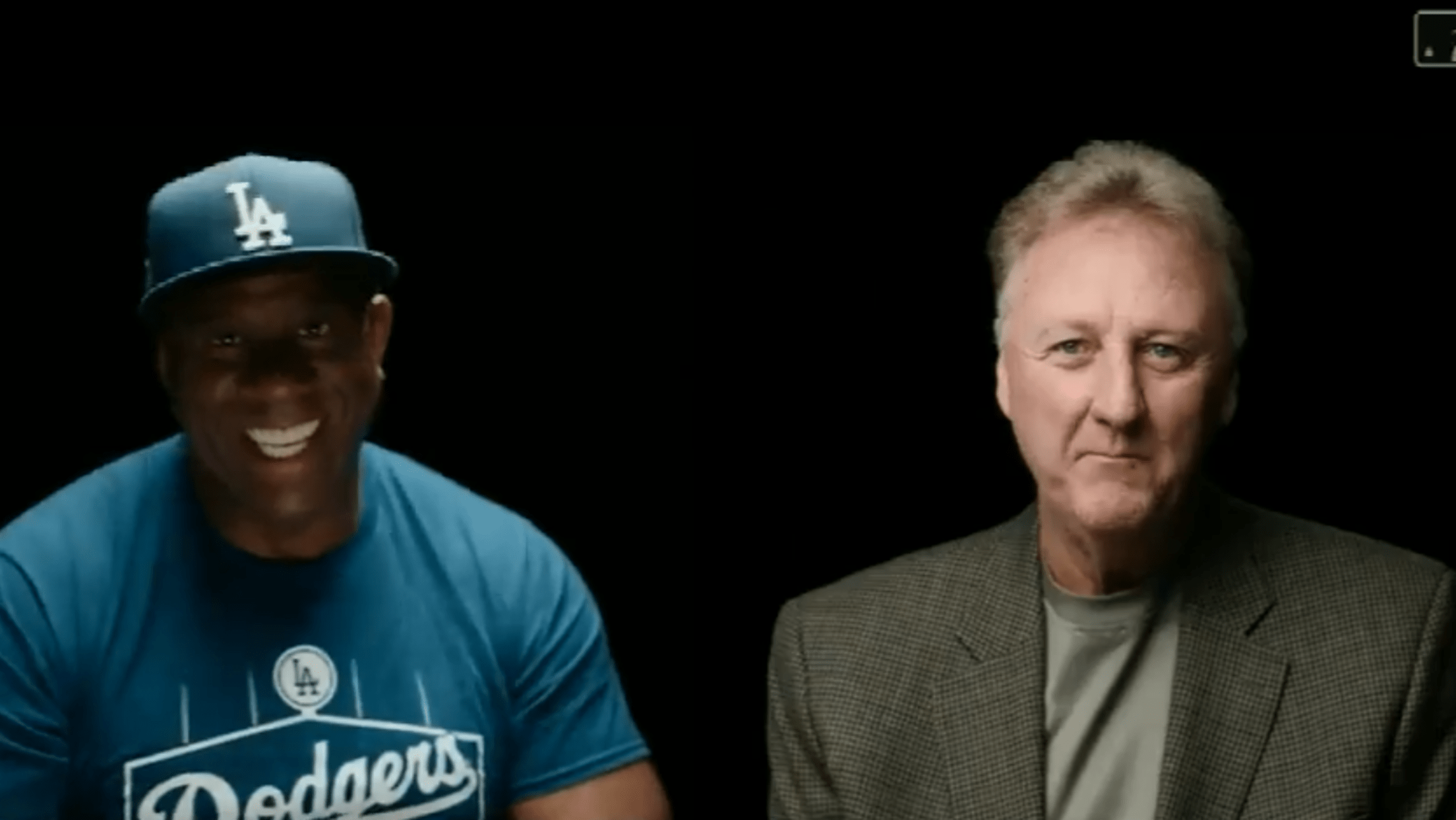 The cities of Los Angeles and Boston were battling in Game 5 of the World Series on Sunday night -- but it's not the first time the two sports towns have dominated sports.
Back in the 1980s, the Lakers and Celtics were embroiled in a rivalry that ultimately introduced us to the golden era of the NBA -- highlighted by Earvin "Magic" Johnson and Larry Bird. Fast forward a few decades, and the two have formed a unique friendship beyond their competitive ways. They used that bond to create an intro video prior to the Dodgers-Red Sox matchup:
Bird. Magic. Boston vs. LA. Goosebumps. #WorldSeries. pic.twitter.com/F16exQsUCA

— Cut4 (@Cut4) October 29, 2018
Bird spent his entire 13-season career with the Celtics, earning 12 All-Star selections and a Rookie of the Year honor. Johnson's basketball resume is also impressive, spending 13 seasons of his own with the Lakers while snagging 12 All-Star roster spots as well with three MVP awards.
The two poked fun at one another and Johnson, a co-owner of the Dodgers, reminded us they are meeting once again. They competed against each other in the 1979 NCAA championship game and when it was time to play NBA, they were drafted to the two teams that had a huge rivalry.
Glad to see they are getting along famously enough to create a fun segment.
Jessica Kleinschmidt is an associate editorial producer for Cut4 (oh that sounds fancy). She has covered baseball for half a decade.
Teams in this article:
Topics in this article: