Manny Machado showed off some insane range and soft hands to start a great double play
Though it took until July for Manny Machado's bat to start coming to life, his glove never went to sleep. He showed that off from the start in Monday's game against the Rays. When Evan Longoria hit a ground ball down the third-base line, the Rays third baseman surely thought he had a single, if not more as the ball looked destined for the corner.
Only problem: Machado was there. Gloving the ball smoothly, he leapt and threw to second to start the double play.
An underrated part of the play: Jonathan Schoop's turn at second. Look at how he basically pivots and throws without lifting his foot. It's like he was auditioning to play the Statue of Liberty in a school play: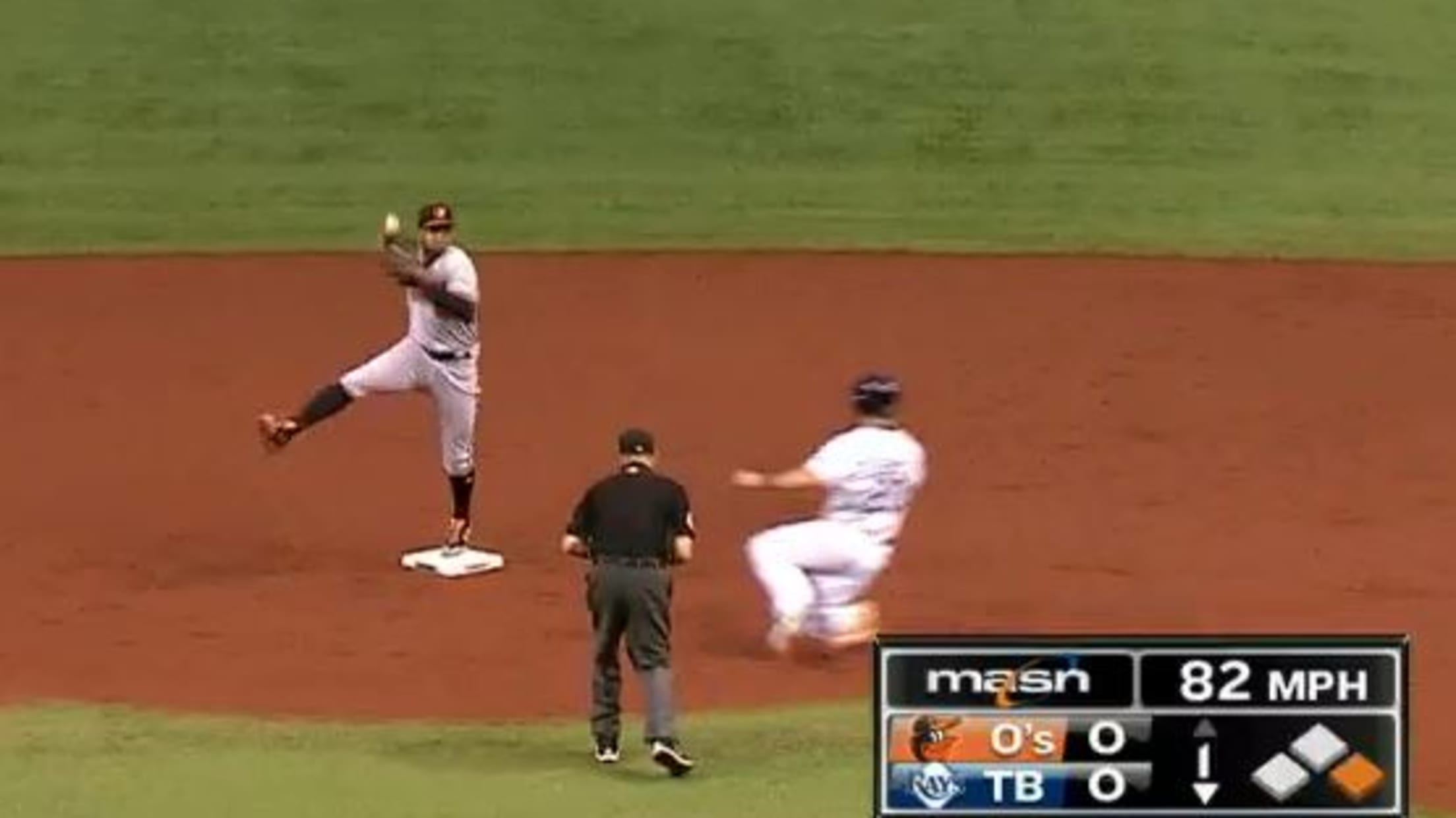 "I don't think there's any third baseman and second baseman that [could] roll that double play the way that they did," Orioles starter Kevin Gausman told MLB.com's Connor Mount. "You feel really comfortable with those guys out there. Obviously Manny's going to run down the line and try to get any ball that he can try to put a glove on."<o:p>
Of course, a few innings later, Machado ran down the third-base line and caught a foul popup before tumbling over the bullpen mound -- all while chewing bubblegum. Because he came here to make defensive gems and chew gum, and well, even though he still has gum, he can still do the former.
Teams in this article:
Players in this article: