Marcell Ozuna has Barry Bonds' bat to thank for his current 16-game hitting streak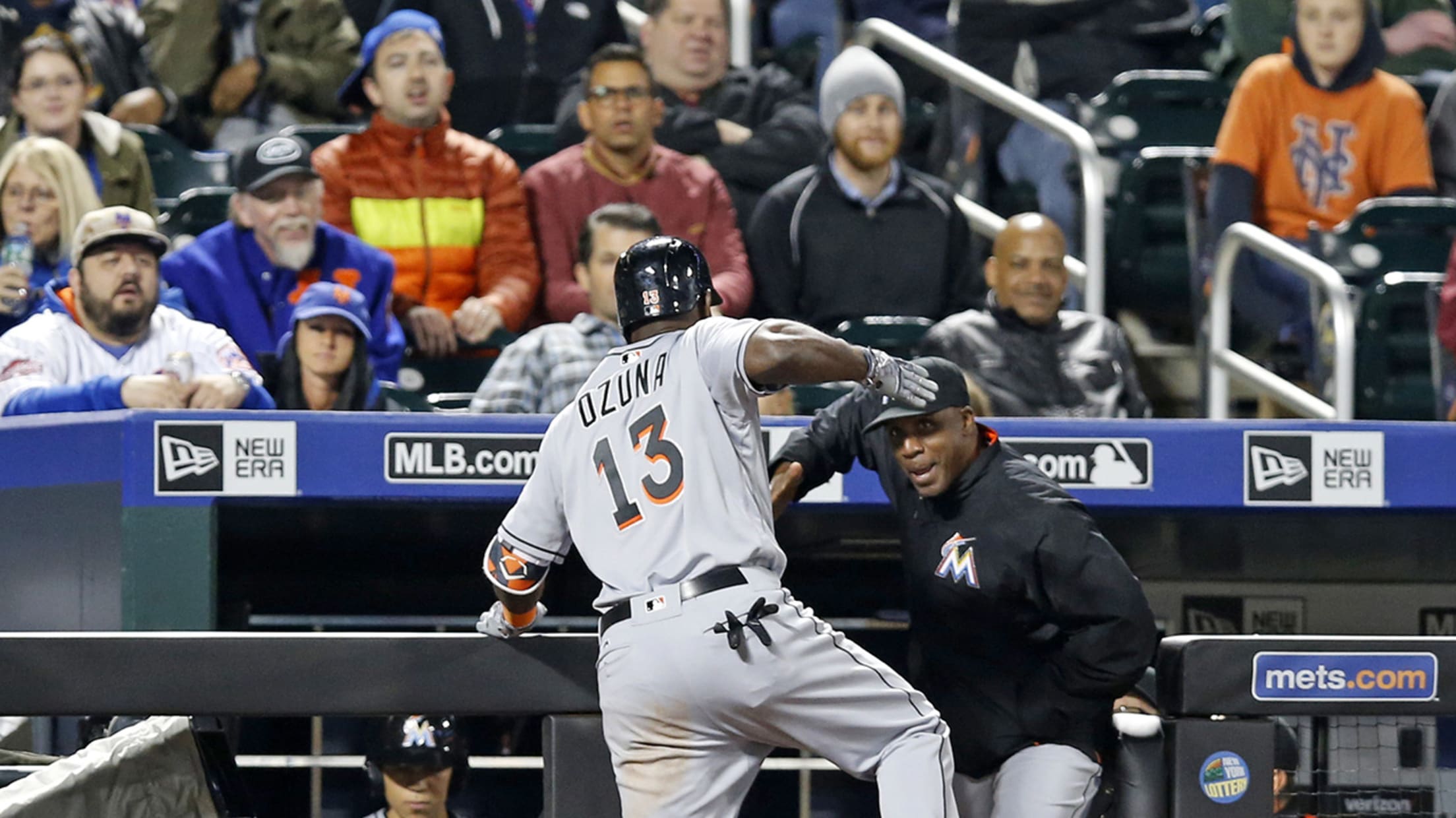 Miami Marlins hitting coach Barry Bonds (25) celebrates with Miami Marlins Marcell Ozuna (13) after Ozuna hit a sixth-inning, solo home run in a baseball game Monday, April 11, 2016, in New York. (AP Photo/Kathy Willens) (Kathy Willens/AP)
After a rocky start to the season, Marcell Ozuna has caught fire over the last couple of weeks: He's hit .415 with four dingers, raised his average from .229 to .308 and is currently riding a 16-game hitting streak. Has he been more patient at the plate? Fixed a flaw in his swing? Started seeing the ball better? All plausible theories ... until Sunday, when Ozuna finally revealed the truth to Clark Spencer of the "Miami Herald": He's been using Barry Bonds' bats.
When asked exactly when he started to heat up, Ozuna had a pretty specific answer: "April 30," he said, a date that just so happens to coincide with Bonds lending him some lumber. "I feel great swinging that bat," Ozuna added.
There's just one problem -- Ozuna keeps breaking them. According to Spencer, Ozuna broke two in the team's series against the Nationals this past weekend, forcing Bonds to order more of them. Because if there's one thing we know about baseball players, it's that they'll do anything to keep a hot streak going.