Mariano Rivera insists Edgar Martinez owes him dinner since he unintentionally boosted the DH's HOF stats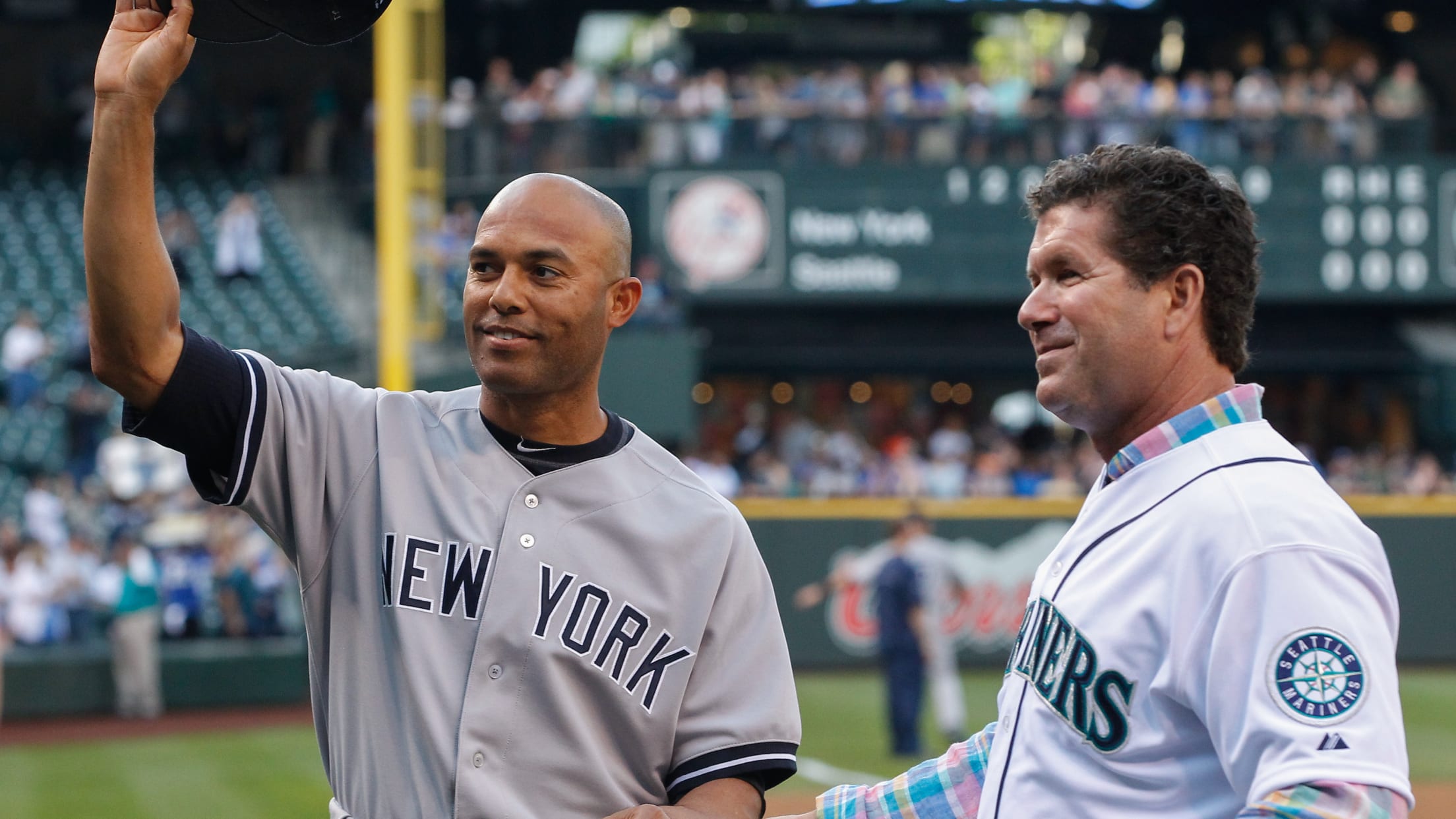 SEATTLE, WA - JUNE 06: Closing pitcher Mariano Rivera #42 of the New York Yankees waves to the crowd after receiving a gift on behalf of the Seattle Mariners from former Mariners' great Edgar Martinez prior to the game at Safeco Field on June 6, 2013 in Seattle, Washington. (Photo by Otto Greule Jr/Getty Images) *** Local Caption *** Edgar Martinez;Mariano Rivera (Otto Greule Jr/Getty Images)
Cooperstown got a lot more crowded this week with the elections of Roy Halladay, Edgar Martinez, Mike Mussina and Mariano Rivera to the National Baseball Hall of Fame. These new members of baseball's most exclusive club crossed paths with each other in various ways over the course of their storied careers. In the case of Martinez and Rivera, the matchups between arguably the greatest designated hitter and greatest closer of all time ultimately heavily favored Martinez -- and Mo hasn't forgotten.
At the Hall of Fame press conference on Wednesday, Rivera explained why Martinez owed him dinner in the near future:
Mo's got a pretty good memory: Martinez indeed hit a ridiculous .579 against Rivera in 23 plate appearances (including three in the postseason). Now how much did those at-bats against Mo really help Edgar's career batting average? If you subtract his 20 regular-season matchups with Rivera, Martinez's career average falls all the way from an exquisite .312 to ... .311. Still pretty good!
Hilariously, Mussina also chimed in with his own dinner request, explaining that he started many of the games that Rivera got the opportunity to close.
One has to imagine that life gets a little busier upon election to Cooperstown, but hopefully these guys can find time to pay up their dinner debts soon.